Meet Our Mentors
UP Connections hires one student organizer to help run and support the UP Connections Program. Their job is to help with administrative tasks, daily functions, planning, and evaluation of the program. Meet our 2019-2020 student organizer:
Maria Lorienes Solis | she/her/hers - Class of Junior
Nursing
"I joined the program as a mentee nervous and anxious for her first year of college. Through UP Connections, I found a community of people who supported me and guided me throughout my first year and beyond. I became the leader organizer in order to give back to the program that helped me, and so that I can also help the incoming first year students! "
UP Connections hires 10 mentors to help guide and support incoming first year students at the University of Portland. Each mentor gets a mentor group made up of 2-5 students. They are matched based on the incoming student's preference, such as out of state status, first generation, ethnic identity, etc. 
Meet our 2019-2020 mentors: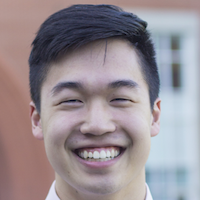 Aaron Wong| he/him/his - Class of Senior
Biology and Chemistry
"I became a mentor because I want to help guide the incoming students in finding their own place here in Portland and knowing that there are people here that can relate to your experiences."
Ailyn Monarrez| she/her/hers - Class of Senior
Sociology and Spanish and minor in Psychology
"I decided to become a mentor because to be in the place that I am was because I had mentors along the whole way. They have been my supporters and a source of knowledge on how to succeed in higher education. By becoming a mentor I wanted the chance to do that for others. To be their point of reference and their "hype-man" throughout there first year. Being a mentor it will allow me to have the opportunity to create a safe space and ultimately relate to them, because I was in the same place as they are once. "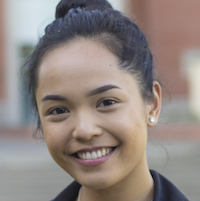 Claire Matanguihan| she/her/hers - Class of Senior
Social Work
"I decided to become a mentor because I am passionate about diversity, inclusion, and in the creation of both safe and brave spaces for everyone. Navigating college is hard and I can empathize because I've gone through it too. As a mentor, I hope to serve as a guide for students as they navigate through both the victories and difficulties at the University of Portland while making their time here worthwhile. "
Giovanna Gutierrez| she/her/hers - Class of Junior
Accounting
"I wanted to be able to give back to the UP community. It can definitely be scary to move into a place that you will call home for the next four years, without knowing anyone. I look forward to being there for the incoming students and helping them feel at home. After all, it is all about making the most of the four years at UP and I truly believe that UP Connections crafts the right environment to make people feel at home and find their community. I hope that through this journey students feel comfortable and connected to UP and that I, as a mentor, am able to grow as a leader. "
Holden Spurgeon||he/him/his - Class of Sophomore
Political Science and Economics
"My motivation for becoming a mentor was prompted by the very positive experience I had with the program as a mentee. Through out my first year I saw that there was and still is a clear difference in the experience between minority students and the broader student body. I hope to create a more equitable experience for these historically disadvantaged and marginalized members of the University of Portland's community. "
John Costales|he/him/his - Class of Sophomore
Electrical Engineering
"I became a mentor because I have experienced firsthand the impact this program has on students transitioning into UP. As a first-year participant, UP Connections played a key role in my sense of belonging and security at school. Consequently, as a mentor, I hope to help incoming first year students really feel welcomed here at the university, regardless of their background, and just be an extra source of support for them throughout the year."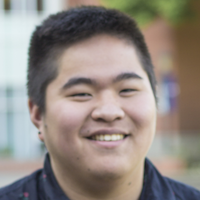 Max Oishi | he/him/his - Class of Junior
Psychology
"My name is Max Oishi and I am a mentor because I want to give students the same experience I had. UP Connections helped me to create many meaningful relationships and it was a support system to aid me in my college experience. I genuinely love UP Connections and I can't wait for another amazing year!"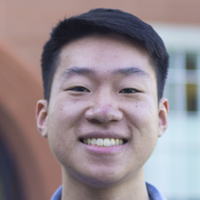 Mitchell Tang|he/him/his - Class of Senior
Biology
"I want to help provide first year students with the same kindness and influence that many people have given me when I was first starting here at UP. Being a mentor will allow me to navigate them in a period of their lives where there there are lots of unknowns and gives me the chance to build up groups of people that may not have a voice other wise. I hope to create bonds with the mentees that will impact their lives on campus. "
Dario Rolon-Manzo | He/him/his - Class of Sophomore
Civil Engineering and Environmental Engineering
"The idea of being a valuable resource to incoming students really stood out to me. I would not have done as well my first year in college if I did not have the support and encouragement from my mentor. Their role as mentor made an important impact in my life, so I hope to make a positive in the life and experiences of incoming students. I also hope to promote diversity among my peers and mentees at University of Portland and have students see our school as a comfortable place to learn and make friends"
Zach Ling | he/him/his - Class of Senior
Biology
"Going on the UP Connection retreat my first year helped me to better adjust to college life and make friendships that have lasted me throughout college. In the same way my UP Connection leaders helped me, I would also like to help first year students throughout this key transition in their life"