UP Los Angeles Chapter
The UP Los Angeles Chapter serves alumni, parents, and friends of the University who live in the Los Angeles area.
Sign up here to receive emails from the Los Angeles Chapter
Upcoming Event:
Sept 30th - Service Event at L.A. Kitchen
Please join us Saturday, September 30th, 2017 as we volunteer with the LA Kitchen to help prepare healthy meals for Los Angeles' aging, low­ income, and homeless populations. 
Activities might include cleaning, cutting, peeling, zesting, and packaging meals. Volunteers learn and practice valuable knife skills and kitchen safety protocols under the direction of trained L.A. Kitchen culinary team members. No prior kitchen prep experience is necessary.
All UP alumni, parents, current students and their families are invited to attend. 
LA Chapter Leadership
President

Beth Kenney '98
Leadership Team

Anna Doerner '09

Taryn Kuida '09
Events Chair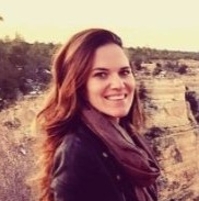 Grace Bacon '11
Communications Coordinator

Kamauri Yeh '11

Julia Kennedy '14
Interested in joining the leadership team? Email Sara Grzelka.
Stay up-to-date with the latest info about the LA Chapter!