UP New York City Chapter
The UP NYC Chapter serves alumni, parents, and friends of the University who live in and around New York City
Sign up here to receive emails from the NYC Chapter
Upcoming Event:
Fri, February 2: An Evening at the Met
You are invited to an exclusive tour of The Met, led by UP alumna Megan Kuensting '09, on February 2. The tour will focus on highlights of the museum with hands-on activities in several of the galleries.
5:45 p.m. - Gather inside the museum and get acquainted with one another. Fr. Gerry Olinger C.S.C., Vice President for University Relations at UP will be in attendance as the special guest for the evening.
6:00 p.m. - Tour begins. Afterwards, the fun continues with appetizers and drinks at a nearby pub.
The cost of admission is $30 and includes entrance into the museum with a private guided tour, appetizers and the first round of drinks.
This event is open to all UP alumni, parents, students, and supporters.
NYC Chapter Leadership
President

Amanda Richter '00
Leadership Team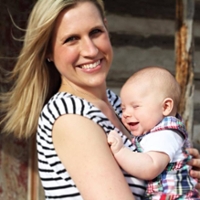 Jennifer Swinton Williams '00
National Alumni Board Member

Chris Collins '12
Young Alumni Chapter Director
 Interested in joining the leadership team? Email Sara Grzelka.