The League of Extraordinary Gentlemen
Build authentic community. Grow in honesty. Find strength in vulnerability.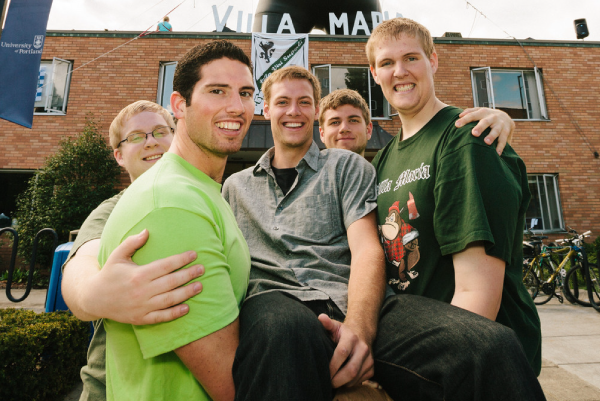 UP's League of Extraordinary Gentlemen (LXG) challenges men to engage with these values together as they walk through college.
The program takes place through the gathering of small groups of men, once every few weeks. If you join LXG, you'll be placed with 6-7 other men of your class year and 2 faculty or staff mentors.
These regular meetings are the bread and butter of LXG. This is where men in the League search for truth, one of the core values of LXG. In addition to these regular meetings, student leaders in the League plan events to provide opportunities for practicing the other core values of LXG:
Community – develop close friendships with other men around campus
Honesty – look deep within to find out who you truly are
Vulnerability – practice revealing your authentic self to others as a way to transcend harmful stereotypes
If you'd like to learn more, please contact Alex Roth at rotha@up.edu or 503.943.7863.