Men's Spirituality
Build authentic community. Grow in honesty. Find strength in vulnerability.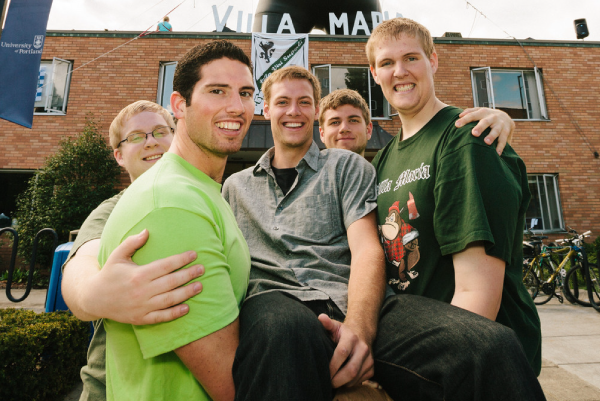 The University of Portland challenges its male students to discover true strength through support, healthy dependence upon one another, and a shared pursuit of truth.
'The League of Extraordinary Gentlemen', for instance, gathers small groups of students and faculty mentors once every few weeks as they practice core values such as:
Community – develop close friendships with other men around campus
Honesty – look deep within to find out who you truly are
Vulnerability – practice revealing your authentic self to others as a way to transcend harmful stereotypes
Though no new groups are currently forming, we encourage male students to take up the call of finding or creating communities of authenticity, support, comradery, and care.
Reach out to Alex Roth if you would like to talk spirituality, masculinity, gender, or other related topics! You can contact him at rotha@up.edu or 503.943.7863, or stop by his office sometime in St. Mary's.