Pastoral Residents
Meet our Pastoral Residents
Christie Hall
Fr. Pat Hannon, C.S.C.
A popular English Professor and an accomplished author, Fr. Pat brings his considerable story-telling ability to his work as Pastoral Resident of Christie Hall. 
Corrado Hall
Fr. Jim Gallagher, C.S.C.
Fr. Jim is Director of Campus Ministry and shepherds Corrado Hall with his distinctive dry wit and authentic care for each and every student. 
Fields Hall
Fr. John Donato, C.S.C.
As Vice President for Student Affairs, Fr. John is responsible for a great deal of all students' daily lives. That responsibility doesn't stop him from being deeply engaged in the lives of the women of Fields!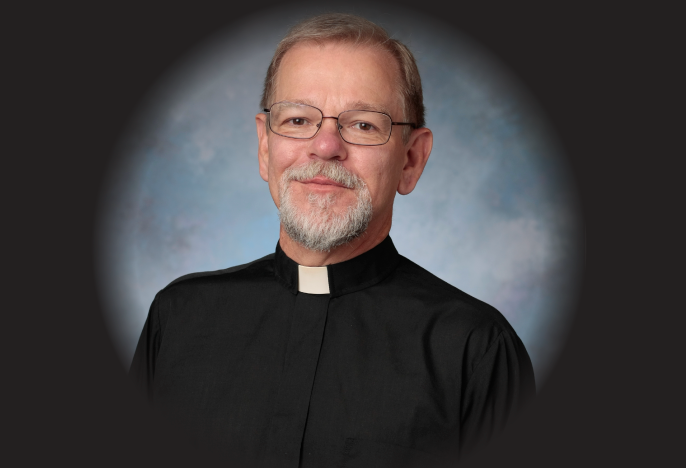 Haggerty & Tyson Halls
Fr. Jeff Schneibel, C.S.C.
When he's not in the University Archives as our primary historian, Fr. Jeff is challenging the Juniors and Seniors of Haggerty & Tyson with his edgy sense of humor and thought-provoking homilies. 
Kenna Hall
Fr. Ed Obermiller, C.S.C.
A man of many talents, Fr. Ed provides gourmet food, pastoral care, and great conversation to the women of Kenna whenever he's not on assignment in his role as Special Assistant to the Vice President for University Relations.
Lund Family Hall
Fr. Dan Parrish, CSC
Fr. Dan is a proud alumnus of UP! He teaches in the School of Business and cares for the women and men of Lund Family Hall. He is also rumored to give a mean haircut for a small donation to charity.
Mehling Hall
Fr. Art Wheeler, C.S.C.
Fr. Art spent many years helping more UP students to study abroad before recently switching to full-time teaching in the History department. Never one to slack off, he brings his kind heart to care for all of Mehling's residents and never forgets a name.
Schoenfeldt Hall
Fr. Gerry Olinger, C.S.C.
Fr. Gerry leads UP's Division of University Relations with grace and competence. Additionally, he is a warm presence and constant companion to the men of Schoenfeldt. 
Shipstad Hall
Br. Thomas Giumenta, C.S.C.
Br. Tom is known far and wide as the first stop for help with academics. In addition to occasionally teaching Spanish and mentoring any student who needs his expertise in learning, Br. Tom takes excellent care of students in Shipstad Hall.
Shipstad Hall
Deacon Tim Weed, C.S.C.
As of Sept. 16th, Tim will be Deacon Tim and jump into his role as new pastoral resident for Shipstad Hall. Tim is a seminarian with a love for the great outdoors, baseball, and all things liturgical. When he is not in Shipstad, he will be acting as Program Director for Liturgy with Campus Ministry. 
Villa Maria
Fr. Charlie McCoy, C.S.C.
Although he's one of UP's most popular Math Professors, Fr. Charlie is equally well-known for his tireless dedication to the men of Villa Maria. There he helps cultivate the distinctive character of Villa through his wisdom and generous presence.