Maureen Briare
Associate Director for Liturgical Music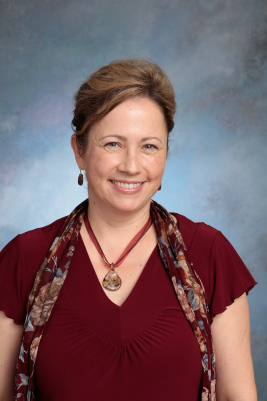 A Portland native, Maureen has been a pastoral musician for over sixteen years. She is an alumna of the University of Portland, having graduated in 1992 with a bachelor of science in nursing. Maureen completed her master's degree in music, with emphasis on liturgical composition, in 2004.
Maureen has been working in Campus Ministry at the University of Portland since 2000. She plays a variety of instruments, and enjoys conducting the Chapel Choir in music of all traditions, styles and cultures. In her personal life, she and her husband, Tim, are blessed with a large family of six children.
Maureen's office is upstairs in the Chapel of Christ the Teacher. She can be reached at 503.943.7335 or via email at briare@up.edu.