Confirmation Preparation
If you were baptized in a Catholic Church but have not been confirmed, you can do so here at U.P.!
Confirmation stirs up and strengthens the gifts Christians received in Baptism. We invite all baptized Catholics to receive God's grace and gifts in Confirmation.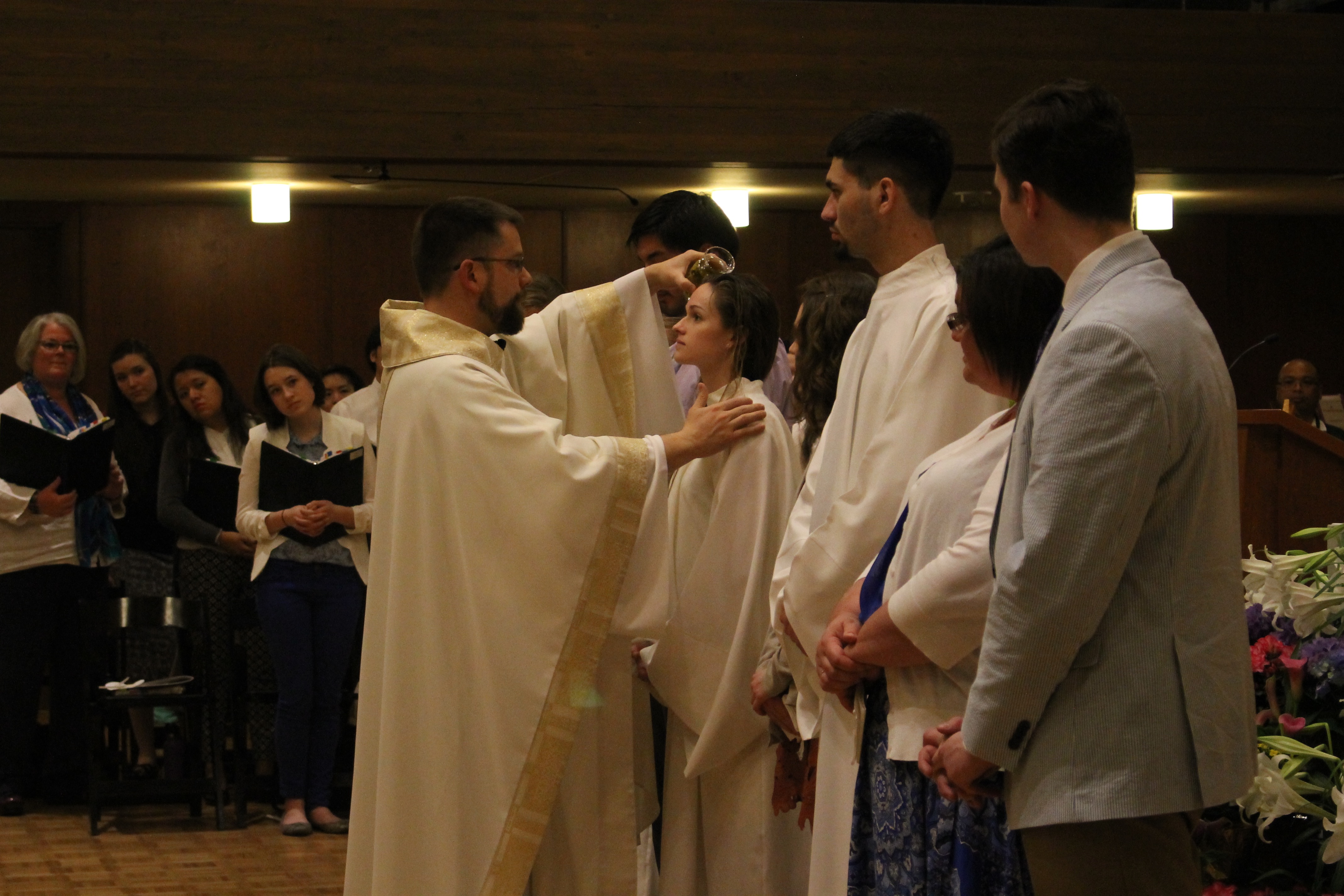 In the Confirmation process at U.P., students learn how God empowers them as disciples of Jesus emboldened by the power of the Holy Spirit. Our hope is that each Candidate for Confirmation will be excited, engaged, and responsive to Christ's love through their own love in return.
Candidates can expect to
Attend five sessions throughout the school year
Participate in a weekend retreat in the spring
Invite a sponsor or a companion to be a part of their Confirmation, including the retreat
On April 7th, 2019, our local Archbishop will preside at the celebration of the ancient and beautiful Rite of Confirmation at the 10:30 AM Mass in the Chapel of Christ the Teacher.
If you are a current student and would like to receive this amazing Sacrament, please get in touch with Alex Roth at rotha@up.edu or 503.743.7863.