Math Resource Center
The Mathematics Resource Center (MRC) provides free math tutoring to all UP students so that they can become better mathematical thinkers and apply their increasing math knowledge and more effectively. Located in its own dedicated space within the Learning Commons in Buckley Center 163, the MRC is open Sundays through Thursdays during the fall and spring semesters, and on an appointment basis during the summer terms.
Math tutors can help with statistics, pre-calculus, business calculus, finite mathematics, calculus I and II, vector calculus, differential equations, discrete structures, linear algebra, and applied statistics. No appointment is necessary, just drop in whenever you have a question. The MRC is also a good place to meet with fellow students to work on homework assignments and projects. 
Take charge of your math learning in the MRC!
We offer you the opportunity to practice with trained tutors so that you improve your understanding of the math that you are learning.
The MRC is open Mondays through Thursdays from 9:30 to noon, 2:00 PM until 4:00 PM, and 6:00 PM to 9:00 PM, and on Sundays from 6:00 PM until 9:00 PM during the spring semester.
Meet our Math Peer Assistants
Here are a few of our many math tutors in the MRC.
Giselle Marston
"Hi! My name is Giselle Marston, and I am a junior double majoring in math and computer science. In my free time, I like staying active by running, hiking, and playing basketball with friends. I also enjoy trying new foods and watching YouTube videos and TV shows. I began loving math at a young age, and I am so excited to help you with it! Do not be afraid to ask questions! I promise I won't bite!"
Anthony Pepe
"Hey, my name is Anthony Pepe and I am a junior, majoring in mechanical engineering. I'm interested in the biomechanical field and have already done research into Parkinson's Disease through UP. In addition to a full workload as an engineer, I enjoy taking down time to catch up on shows (I'm watching Mr. Robot at the moment), play video games, or toss a ball or Frisbee around with my roommates. I got into engineering because of my excitement for math and problem solving. I hope to share that excitement and knowledge with you."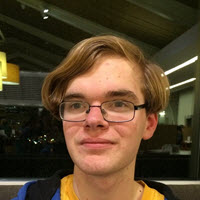 Joey Lippert
"Greetings, my name is Joey. I am double majoring in biochemistry and mathematics. My hobbies include watching movies, doing improv comedy, playing board games, and solving differential equations. I am excited to do math with you, and help you understand how the numbers work with each other (and the Greek symbols too)."
Melanie Martinell
"Hi my name is Melanie Martinell and I'm a junior. I am majoring in computer science and minoring in math. I enjoy hiking, spending time with my friends, and eating ice cream. I am an athlete here at UP on the women's rowing team, and love to watch the sunrise at practice. I love to travel the world; my favorite places so far have been going to Rome, Barcelona, and Scotland. I love listening to all kinds of music, especially electronic and anything Beyoncé."
Mark Bruschwein
"Hey, my name is Mark Bruschwein and I am a junior here at the University of Portland. I am studying both computer science and math. I am originally from Billings, Montana, but love living in the PNW. A few of my hobbies are skiing, swimming, Frisbee, and hiking. As you may have guessed I also love math, and I look forward to learning with you!"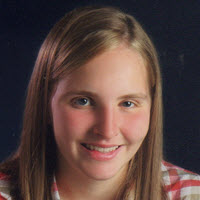 Kristen Dahl
"My name is Kristen Dahl, and I'm a junior civil engineering major. I am from Mercer Island, Washington, right next to Seattle. I love doing anything outdoors, reading, water skiing, and running! I really enjoy math and am excited to help students at the Math Resource Center this year!"
Sam Schwisow
"Hi, I'm Sam Schwisow! I am a civil engineering and math double major. I am originally from Mukilteo, Washington, and I have loved getting to know Portland as my second home. My hobbies include cooking, baking and eating--really anything to do with food. I am immune to bad puns so bring it on. If there is a dog on campus I will be the one running to go pet it."
Brandon Sit
"Hi! I'm Brandon! I'm a math and computer science double major who loves to connect and meet with other people. I've loved math since high school and have always enjoyed helping others whenever I can! Aside from enjoying mathematics I love to white water raft, go camping in the snow, and play all sorts of video games. If I can ever help please do not hesitate to ask!"
Connect. Learn. Succeed.