Math Resource Center
The Math Resource Center (MRC) is a place where students and tutors work together to solve problems and develop deeper understanding. Our goal is to create a welcoming space where everyone can feel free to ask questions, explore ideas, and work together with other UP students.
Located in its own dedicated space within the Learning Commons in Buckley Center 163, the MRC is open Sundays through Thursdays during the fall and spring semesters, Appointments are also available through our online scheduler.
Math tutors can help with statistics, pre-calculus, business calculus, finite mathematics, calculus I and II, vector calculus, differential equations, discrete structures, linear algebra, and applied statistics. 
We offer 50 hours of math tutoring times per week!
Walk right into the MRC Sundays through Thursdays from 5:30 PM until 9:00 PM for walk-in tutoring. For appointments, go to our online scheduler. Note: Make sure to select the MRC schedule from the pull-down menu in the scheduler.
Improve Your Abilities with Math Learning Strategies
Learn How to Learn Better
There are several ways to go about learning math and our profiled math learning strategies can help you to improve your learning (and your grade) while making math more enjoyable.
Learn with our trained math tutors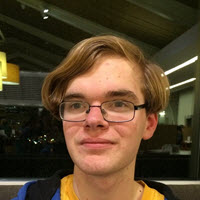 Joey (Math 112, 121, 141, 160, 161, 201, 202, 301, 311, 341, 361)
"Greetings, my name is Joey. I am double majoring in biochemistry and mathematics. My hobbies include watching movies, doing improv comedy, playing board games, and solving differential equations. I am excited to do math with you, and help you understand how the numbers work with each other (and the Greek symbols too)."
Connect. Learn. Succeed.