Nursing Tutoring Services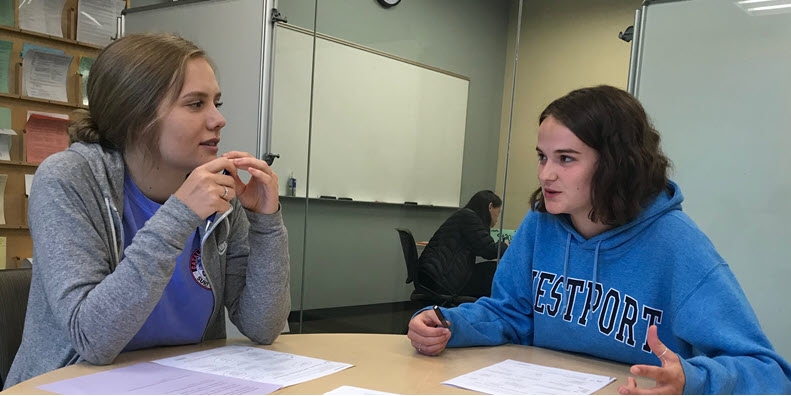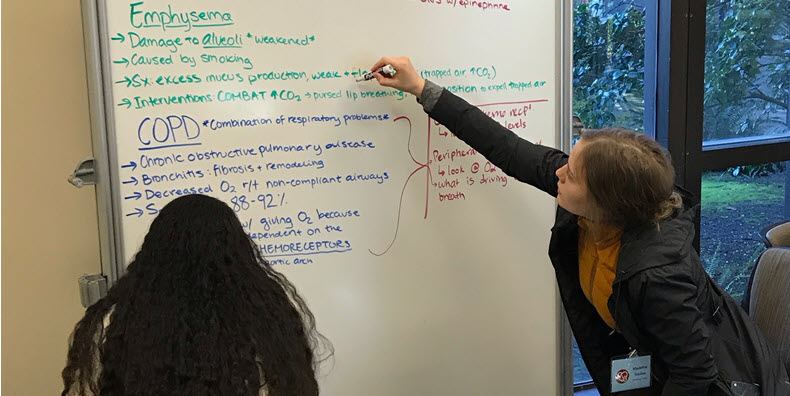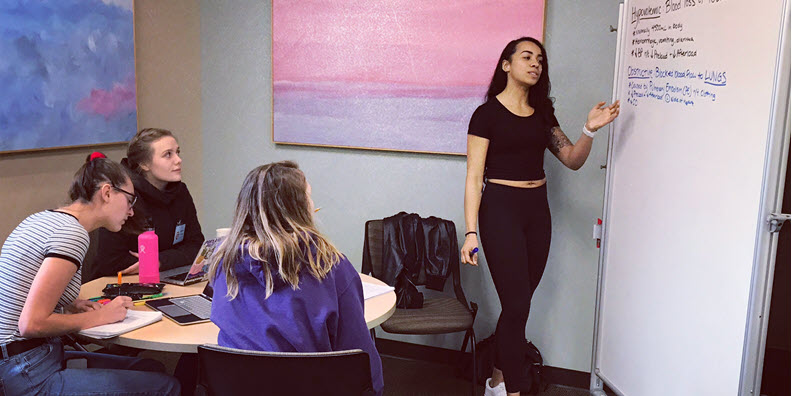 Connect and Learn with our Nursing Co-Pilots

In collaboration with the School of Nursing, the Learning Commons offers peer tutoring by appointments and drop-in hours for nursing students in any of the 100 – 400 level nursing classes. The School of Nursing Co-Pilots are Nursing majors who facilitate students' active learning and support students' motivation to succeed in the health care field.
Appointments
Nursing Co-Pilots use an online scheduling program to schedule tutoring services.
Click on the link below to make an appointment with a Nursing Co-Pilot.
Book an Appointment with a Nursing Co-Pilot
Nursing students can also book appointments with Co-Pilots for help in other classes such as Anatomy & Physiology by visiting the Learning Commons Bookings page.
Drop-In Hours (Fall 2022)
Stop by the Learning Commons (BC 163) on these days/times to meet with a Nursing Co-Pilot even if you don't have an appointment.
Wednesday
Friday
2:30pm - 4:30pm

NRS 104, NRS 116, NRS 204, NRS 216, NRS 306, NRS 307, NRS 308, NRS 309, NRS 316, NRS 317
Nursing PAL Co-Pilots for NRS 325
Nursing PAL Co-Pilots are assigned to each NRS 325 section and offer weekly study sessions and office hours for NRS 325 students. If you need help with NRS 325, attend your Nursing PAL Co-Pilot's study session and ask for help during office hours. Look in your UP email inbox and NRS 325 Moodle page and Teams channel for more detailed information.
Every Pilot Needs a Co-Pilot