The UP Writing Center
Located in the Learning Commons in Buckley Center 163, the University of Portland Writing Center, directed by the Department of English's Integrated Writing Program, is a highly effective resource for University of Portland students who wish to fine tune their writing skills. Our staff of trained, knowledgeable Writing Assistants act as guides rather than proofreaders and tutor students on assignments and overall writing ability. Our goal is not just to inspire better papers, but create better writers.
Practice the craft of writing at the college level
Writing takes time. Writing takes practice. In the Writing Center you can work with trained peer Writing Assistants to develop your writing assignments and learn how to communicate more effectively in writing. 
Take the first step on your paper: Brainstorm ideas with a Writing Assistant
Why wait? Come in early to develop your ideas and the structure of your paper. Request your appointment below.
We're here for you any time during the writing process.
Our trained Writing Assistants can support you in virtually any discipline. Make your appointment now to move your writing project forward and to become a better writer.
Links
Meet a few of our trained Writing Assistants: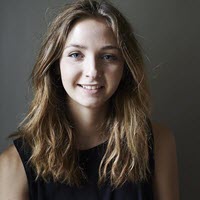 Kai
"Hi everyone! My name is Kai and I am from Nashville, Tennessee. When I'm not studying for my Business and English majors, I'm reading fantasy novels, hiking, or exploring all the amazing food that Portland has to offer. I am more than happy to help you in your writing process, so feel free to make an appointment with me at the writing."
Daylin
"Hey y'all! My name is Daylin, and I am originally from Ewa Beach, Hawaii. Although Hawaii and Portland are very different, I've come to love both very dearly. While not in class or studying, I'm probably watching a movie, eating, or both! Please feel free to come to the writing center and we can work any paper together! "
Emily
"Hi! I'm Emily and I'm a Biology major from Aberdeen, Washington. I like to spend my time hiking around the Pacific Northwest, swimming, playing French horn in the UP Wind Symphony, and relaxing with my friends and family. I look forward to working with you and discovering strategies to make your writing the best it can be! "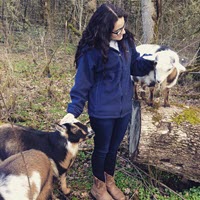 Cameron
"Hey there! I'm Cameron, and I am a Secondary Education and English major with a minor in Theology! I am originally from Los Altos, California, but I consider Portland to be my home now. I love my pets, Netflix, and my large Italian family! Writing is one of my passions, so I look forward to helping you develop strategies for success! "
Claire
"Hello there! My name is Claire, and I am from Park City, Utah. I am majoring in secondary education and English, and I would love to teach a high school level English class upon graduating from UP! If my nose is not in a good book, you can find me running through streets of University Park, hiking (even in the rain!), or rock climbing. I am a devoted tea drinker, and I am a sucker for decadent sweets...or a poptart. I am excited to meet you wherever you are in the writing process, and we can develop lifelong writing strategies together. See you soon!"
McKenna
"Hello fellow writers! My name is McKenna and I am a Psychology major and English minor. I am originally from Tigard, Oregon, which is a mere thirty minute drive from University of Portland. I enjoy riding my horse, making essential oil blends, reading, binge watching Netflix, talking about mental wellness, and writing. I would be honored to be a part of your writing process and I look forward to collaborating with you! "
Abby
"Hey everyone! My name is Abby and I'm a secondary education and English double major from Beaverton, Oregon. I love reading, writing, hiking, and playing video and board games with my family. I'm obsessed with all things Harry Potter, and I've watched the entirety of "Friends" three times in the past year. I can't wait to meet with you and help you out in any way that I can!"
Maria
"Hi! My name is Maria and I am from Hillsboro, OR. I am a mechanical engineering major with a theology minor. In my free time I love to adventure and explore my passion for photography. I love helping people develop their writing skills so please feel free to ask me any questions!"
Christina
"Hey there! My name is Christina, and I'm from Portland, Oregon. I am majoring in Nursing, but I also have an interest in Education, Business, and Spanish. The gym is definitely my happy place, and I enjoy running along with some jovial yet competitive games of basketball. I look forward to meeting you wherever you may be in the writing process, and I'm excited to work with you! See you soon!"
Maddy
"Hello all! My name is Maddy and I'm from Bend, Oregon. I'm an English major with minors in theater and history. When I'm not studying or writing, I'm usually reading or brushing up on conspiracy theories. I would be honored to help you and learn from your writing process, so please feel free to meet me in the writing center! "
Isabel
"Hello! My name is Isabel and I am double majoring in Philosophy and Spanish. I am from the sweet little city of Boise, Idaho. Some things I like to do: ride my bike, run along rivers, cook, hike, camp, go to shows, and listen to music for hours on end. I also love talking philosophy and assisting others in their academic projects – so I look forward to meeting with you at whatever point in the writing process you may be! "
Connect. Learn. Succeed.