The UP Writing Center
The Writing Center is a highly effective resource for University of Portland students who wish to fine tune their writing skills. Our staff of trained, knowledgeable Writing Assistants act as guides rather than proofreaders and tutor students on assignments and overall writing ability. Our goal is not just to inspire better papers, but create better writers.
We offer both face-to-face and virtual appointments.
Links
Practice the craft of writing at the college level
Writing takes time. Writing takes practice. In the Writing Center you can work with trained peer Writing Assistants to develop your writing assignments and learn how to communicate more effectively in writing. 
Take the first step on your paper: Brainstorm ideas with a Writing Assistant
Why wait? Come in early to develop your ideas and the structure of your paper. Request your appointment below.
We're here for you any time during the writing process.
Our trained Writing Assistants can support you in virtually any discipline. Make your appointment now to move your writing project forward and to become a better writer.
Meet some of our trained Writing Assistants:
Jordan
"Hello! My name is Jordan. I'm from Southern California and I'm currently majoring in both English and Biology here at UP. In my free time I'm quite fond of drinking tea, doodling monsters and debating passionately about movies. Of course, I'll leap at any opportunity to read or write something new. I'm excited to get to work with you on your latest writing endeavors! "
Grace
"Hello! My name is Grace and I am from Huntsville, Alabama. I am an Economics major through the business school and a Social Justice minor. Photography is my artistic outlet and I love taking photos of my friends while exploring beautiful Oregon. I really look forward to working together to help develop your writing skills and join you in your journey as a writer! "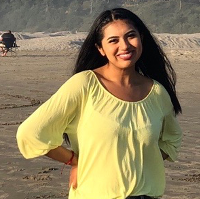 Angelica
"¡Hola! My name is Angelica and I am a Political Science/Philosophy double from Woodburn, OR. Outside of the Writing Center, you'll find me hanging out with friends and family, cooking or listening to Latin music of some kind. Looking forward to working on your paper with you."
Teanna
"Hello! My name is Teanna and I am from New Mexico. I love all the nature here in Portland, but I do miss green chile and hot air balloons during the fall. Outside of school, I love music, reading, and hiking. If you want to meet with me, I would love to talk about your writing! "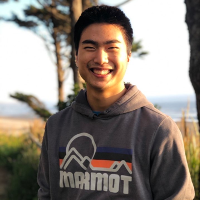 Abe
"Hi everyone! My name's Abe and I'm a History major from Portland, Oregon. I enjoy reading tons, watching Christopher Nolan movies, eating spicy food and being walked by my dog (hehe). I'm here to help you write that paper and (hopefully) not procrastinate on it! "
Sadie
"Hi! My name's Sadie, and I'm a junior English and music major (focusing on vocal performance) from Denver, CO. I love reading and writing, and I can't wait to talk to you in the Writing Center! "
Anna
"Hello! My name is Anna. I was born in China, but I have lived in Oregon since I was two years old. I love all things food-related, whether its cooking, eating, or watching The Great British Bake Off.I look forward to helping you with your writing. "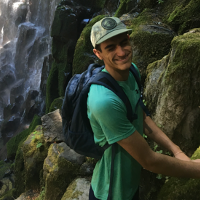 Charlie
"Hello everyone! My name is Charlie. I am originally born and raised in Homer, Alaska, but have found a second home here in Portland. Besides my studies, my interests include soccer, running, and hiking. If you feel a desire to schedule a meeting, I would love to talk with you! "
Connect. Learn. Succeed.