The UP Writing Center
Located in the Learning Commons in Buckley Center 163, the University of Portland Writing Center, directed by the Department of English's Integrated Writing Program, is a free resource for University of Portland students who wish to fine tune their writing skills. Our staff of trained, knowledgeable Writing Assistants act as guides rather than proofreaders and tutor students on assignments and overall writing ability. Our goal is not just to inspire better papers, but create better writers.
Practice the craft of writing at the college level
Writing takes time. Writing takes practice. In the Writing Center you can work with trained peer Writing Assistants to develop your writing assignments and learn how to communicate more effectively in writing. 
Summer Sessions 2018: Make appointments online at writing@up.edu
Request your appointment with a writing assistant today by sending a request for an appointment to writing@up.edu. Please include two to three days and times that work for you.
Our Writing Center online scheduler will be back in late August
Links
Meet a few of our trained Writing Assistants:
Raluca
"Hello! My name is Raluca, and I am a biology major and neuroscience and French minor from Roseburg, Oregon. I am having a great time here in Portland trying out different classes, exploring the beautiful city, and sampling all the food I can. In my free time I love playing volleyball, rock climbing, hanging out with friends, going out to eat, and re-reading Harry Potter with some tea. I am open, friendly, and honest, so visit me in the Writing Center."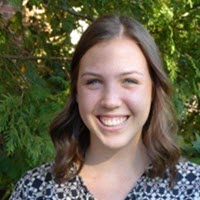 Allie
"Hello! My name is Allie. I am a nursing/Spanish double major and a proud Washingtonian. I love the Pacific Northwest for all that it has to offer in the outdoors as well as the city; I enjoy hiking, biking, snow skiing/shoeing and exploring Portland on days when I can't venture into the outdoors. Feel free to set up an appointment with me or swing by, I look forward to assisting you in your writing endeavors this year! "
Sarah
"Hi! My name is Sarah, and I am a social work major. I will be working in social work and theology at the Writing Center. I love football, sweet tea, and penguins, though all animals have a place in my heart."
Abby
"My name is Abby and I am a biology major from Hillsboro, Oregon. I like to read, eat good food, watch Netflix, explore the great outdoors and learn new things. I enjoy working with people and I'd love to help out in any way I can, so come visit me in the Writing Center!"
Adel
"Hey! My name is Adel, and I'm a biology major with philosophy and English minors. I am from a suburb of Seattle, Washington, where I grew up with my siblings/black labs Jack and Abby. My passions include film history, microbiology, and the music of Paul Simon. I look forward to meeting with you and working together to unleash your inner writing virtuoso! "
Blanche
"Hey! I'm Blanche, and I'm an English major. I come from beautiful Marin County, California, and I miss it every day. I like long walks on the beach, concerts or music festivals, and $5 margherita pizzas at Life of Pie."
Tayte
"Hi I'm Tayte, and I'm an English major. I come from the wonderful mountains of Salt Lake City where I enjoy running on the trails with mountain goats! Maybe this accounts for my love of goat cheese, which I ate a lot of in my travels in France this summer! I look forward to working with you on your writing! "
Claire
"Hello there! My name is Claire, and I am from Park City, Utah. I am majoring in secondary education and English, and I would love to teach a high school level English class upon graduating from UP! If my nose is not in a good book, you can find me running through streets of University Park, hiking (even in the rain!), or rock climbing. I am a devoted tea drinker, and I am a sucker for decadent sweets...or a poptart. I am excited to meet you wherever you are in the writing process, and we can develop lifelong writing strategies together. See you soon!"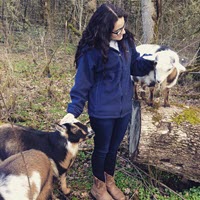 Cameron
"Hey there! I'm Cameron, and I am a Secondary Education and English major with a minor in Theology! I am originally from Los Altos, California, but I consider Portland to be my home now. I love my pets, Netflix, and my large Italian family! Writing is one of my passions, so I look forward to helping you develop strategies for success! "
Ian
"Hi, my name is Ian, and I am an English major from Seattle. I am working on breaking into the film industry, with my eyes set on (eventually) directing feature films. I also play for the club soccer team and have been known to freelance for the Portland Timbers while wearing Seattle Sounders gear. I look forward to working with you on your writing this year!"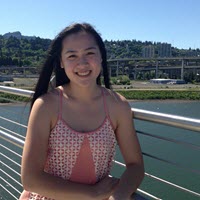 Emma
"Hello UP community! My name is Emma and I am a philosophy major from Vancouver, Washington. I love studying philosophy because it challenges me to really dive into a text, to consider an argument from many angles, and it always brings about great discussions. Some of my other interests include playing volleyball and tennis, improving my photography skills, and most recently, learning to knit. Please feel free to reach out to me at the Writing Center, I am happy to help you out in any way that I can! "
Chris
"Hello! I'm Chris, a secondary education and English double major who has lived in Portland for his entire life. Besides my embarrassing obsession with Korean and Chinese music, Korean dramas, video games and my "baby" (a terrier-mix dog), I am also heavily invested in helping you out at the Writing Center in any way I can."
Dale
"Greetings fellow Pilots, my name is Michael Dale and I am a Philosophy major from Juneau, Alaska. I enjoy adventuring around Portland, reading, eating peanut butter, "what if…" questions, and almost all outdoor actives - except receiving mosquito bites. I look forward to meeting with you, and I hope to learn just as much from our conversations as you do!"
Hayley
"Hello! My name is Hayley and I am a pre-dental philosophy major. I was born and raised in Seattle and made the move to Portland for college. Some of my favorite things include spending time with my friends and family, going on walks, and listening to podcasts! I also love helping others-so come on in to the writing center and let's get to work!"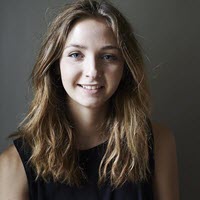 Kai
"Hi everyone! My name is Kai and I am from Nashville, Tennessee. When I'm not studying for my Business and English majors, I'm reading fantasy novels, hiking, or exploring all the amazing food that Portland has to offer. I am more than happy to help you in your writing process, so feel free to make an appointment with me at the writing."
Brooke
"Hi there! My name is Brooke. I am a marketing major here on the Bluff, with a minor in Spanish. I have officially traded in my Arizona roots for the beauty that is Portland and the PNW. Chances are I am running off of an unhealthy amount of coffee and a shameful supply of pizza. I would be humbled to help you along your writing journey!"
Caroline
"Hi there! My name is Caroline, and I'm double-majoring in English and Spanish. I'm from Salt Lake City, Utah, so I absolutely adore the outdoors, quirky coffee shops, and exploring the city with my friends. I'm in love with books, Dutch Bros, and horrible puns. Please feel free to meet with me no matter where you are in the writing process; I'd be happy to help out!"
Connect. Learn. Succeed.