How to Schedule an Appointment
To schedule a writing conference, go to My Writing Center Online.
You will then be able to look at the tutoring schedule to find a Writing Assistant and time that best fits your needs.  Once you have found an available appointment, please make sure to fill out the conference form as fully as possible.  
Be sure to remember the name of the WA you schedule a conference with. If you cannot make any of the posted hours, or if all slots are full, you can try to schedule an appointment outside the hours by emailing a WA or writing@up.edu. Include your availability and the assignment type in your message. We also have a waitlist option. If you would like to be added to the waitlist, click on the clock icon on the left side of the schedule on the day you would like to meet and you can be added to the list.  You will receive a text or email if a slot opens up.
Please sign up for appointments at least 24 hours in advance.
Editing Hotline
If you have a simple question about grammar that does not require a conference, e-mail it to the Editing Hotline.  Write "Editing Hotline" in the subject line and send to writing@up.edu.  Please allow 24 hours during the school week for a response.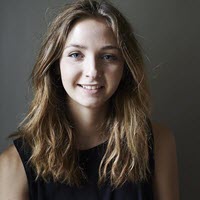 Kai
"Hi everyone! My name is Kai and I am from Nashville, Tennessee. When I'm not studying for my Business and English majors, I'm reading fantasy novels, hiking, or exploring all the amazing food that Portland has to offer. I am more than happy to help you in your writing process, so feel free to make an appointment with me at the writing."
Efrain
"Hello! I am Efrain and I am a philosophy and physics double major. I am from Twin Falls, Idaho. I enjoy soccer, reading, drawing, and having awesome philosophical discussions! "
Michael
"Greetings fellow Pilots, my name is Michael and I am a Philosophy major from Juneau, Alaska. I enjoy adventuring around Portland, reading, eating peanut butter, "what if…" questions, and almost all outdoor actives - except receiving mosquito bites. I look forward to meeting with you, and I hope to learn just as much from our conversations as you do!"
Learn. Connect. Succeed.