Meet Our Writing Assistants
Cameron Beasley
"
My name is Cameron Beasley, and I am a Junior Education and English Major with a Theology Minor. I am from the Bay Area in

 
California
 

but I love the rain and the green here in Portland. I'm a big soccer and volleyball fan and recently have been teaching myself to knit and play the ukulele. I think tutoring can be huge in academic success because it helps you discover the skills to be more efficient on your own in the future
."
Claire Breiholz
"
Hi folks! My name is Claire

 
Breiholz
. I am a junior studying secondary education and English
, and I am a writing assistant specializing in English
.

 
My favorite thing about tutoring in the Learning Commons is reading student writing and talking through new ideas. It is so fun to help
 

someone
 

come

 
to 
 

an
"aha moment."

 
Although I am originally from the Wasatch Mountains of Utah, I love spending my free time exploring the PNW
 

and national parks
.

 
When I am not outside, I love baking (hit me up for a mean chocolate chip cookie!)."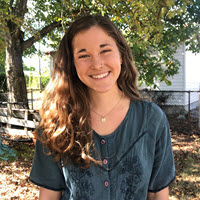 Isabel Cortens
 "Hello! My name is Isabel Cortens and I am double majoring in Philosophy and Spanish. I am from the sweet little city of Boise, Idaho. Some things I like to do: ride my bike, run along rivers, cook, hike, camp, go to shows, and listen to music for hours on end. I also love talking philosophy and assisting others in their academic projects – so I look forward to meeting with you at whatever point in the writing process you may be!"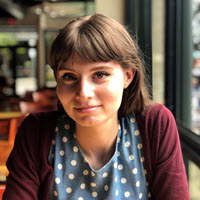 Maddy Erickson
"Hello all! My name is Maddy and I'm from Bend, Oregon. I'm an English major with minors in theatre and history. When I'm not studying or writing, I'm usually reading or brushing up on conspiracy theories. I would be honored to help you and learn from your writing process, so please feel free to meet me in the writing center!"
Kayla Garchar
"Hello! My name is Kayla and I am a senior theology major from the small mountain town of Dolores, Colorado. I love my one-year-old niece, the San Juan Mountains and Snickers ice cream bars more than anything else. My favorite hobbies include hiking, wakeboarding, writing and photography. I look forward to working with you on your writing journey!"
Abby Groh
"Hey everyone! My name is Abby and I'm a secondary education and English double major from Beaverton, Oregon. I love reading, writing, hiking, and playing video and board games with my family. I'm obsessed with all things Harry Potter, and I've watched the entirety of "Friends" three times in the past year. I can't wait to meet with you and help you out in any way that I can!"
Maria Grossen
"Hi! My name is Maria and I am from Hillsboro, OR. I am a mechanical engineering major with a theology minor. In my free time I love to adventure and explore my passion for photography. I love helping people develop their writing skills so please feel free to ask me any questions!"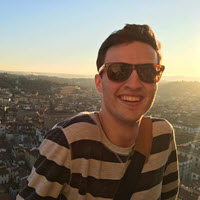 John Hermann
"Hello! My name is John Herrmann and I am a senior History major with a minor in English from Aurora, Colorado. I am a huge soccer fan and have a passion for writing and art. As well as working in the Writing Center, I am a Resident Assistant in Villa Maria and a tour guide! I look forward to collaborating with you!"
Daylin Kuboyama
"Hey y'all! My name is Daylin, and I am originally from Ewa Beach, Hawaii. Although Hawaii and Portland are very different, I've come to love both very dearly. While not in class or studying, I'm probably watching a movie, eating, or both! Please feel free to come to the writing center and we can work any paper together!"
Emily May
"Hi! I'm Emily and I'm a Biology major from Aberdeen, Washington. I like to spend my time hiking around the Pacific Northwest, swimming, playing French horn in the UP Wind Symphony, and relaxing with my friends and family. I look forward to working with you

 
at any stage of the writing process

 
and discovering strategies to make your writing the best it can be!"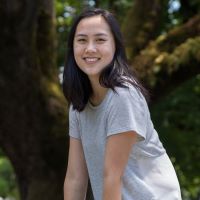 Emma Nellor
"
Hi everyone! My name is Emma and I am one of the Writing Assistants here at the Learning Commons. I'm a philosophy major, but when I'm not reading or writing, I love to play volleyball and tennis, or try out new restaurants around Portland (my latest favorite would have to be

 
Grassa
 

on NW 23rd). Feel free to reach out for any of your writing needs - I am always happy to

 
help, and
 

learn alongside you!"
Stephanie Rowan
"Hi there! I'm Stephanie Rowan and I am a senior History major and Psychology minor from Montrose, Colorado. I love dogs (I have a dog back home named Jake), exploring the outdoors, yoga, and sweets! I'm looking forward to meeting you all and talking with you about your writing!"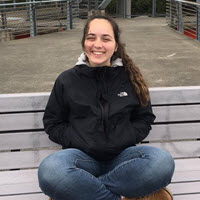 Meghan Rzegocki
"Hey, my name is Meghan Rzegocki, I am a Communications Major and a Philosophy Minor from Seattle, Washington. I love binging shows on Netflix, listening to new music and writing poetry. I am looking forward to working with you and helping you wherever I can in your writing process! See you soon."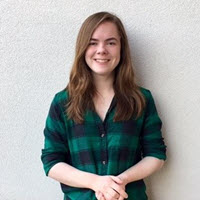 McKenna Segel
"Hello fellow writers! My name is McKenna and I am a Psychology major and English minor. I am originally from Tigard, Oregon, which is a mere thirty minute drive from University of Portland. I enjoy riding my horse, making essential oil blends, reading, binge watching Netflix, talking about mental wellness, and writing. I would be honored to be a part of your writing process and I look forward to collaborating with you!"
Christina Spires
"Hey there! My name is Christina Spires, and I'm from Portland, Oregon. I am majoring in Nursing, but I also have an interest in Education, Business, and Spanish. The gym is definitely my happy place, and I enjoy running along with some jovial yet competitive games of basketball. I look forward to meeting you wherever you may be in the writing process, and I'm excited to work with you! See you soon!"
Connect. Learn. Succeed.