Meet Our Writing Assistants
Highly trained and experienced writing assistants are available to help you either in-person or over Zoom to become a more confident and skilled writer.
Tim Arifdjanov Headshot
Hi, my name is Tim and I am from Sandy, Oregon. I'm an English major. In my free time, I love doing anything outdoors, and especially fishing. I also like reading and music. I look forward to assisting you with any writing needs!
Sierra Repp Headshot
Hello! My name is Sierra Repp and I am a Mechanical Engineering major from Ashland, Oregon. I love working at the Writing Center because I am able to learn about the variety of classes offered at UP and I enjoy helping you feel more confident in your writing abilities. In addition to working at the WC, I work to help people with their creative projects in the Pilot Space, and I play clarinet in the Wind Symphony and Pep Band!
Cami Villanueva Headshot
Hello my friends! I'm Cami, a secondary education and English major from Portland, Oregon. When my time isn't consumed by school or work, I like to sew, write, play board games, and take naps! I feel really passionate about helping students and I can't tell you guys how excited I am to help you in the writing center! I hope to see you all soon!
Alex Miller Headshot
Greetings, fellow human! My name is Alex Miller and I delve into the depths of Excel sheets to find what mysteries

 
confound the greatest minds. In other words, I'm an Accounting and Political Science & Global affairs student!

 
When I'm not p
l
anning the next great financial accounting
/political science-driven
 detective novel, I also compete on the Mock Trial team and I enjoy all genres of film, literature, and culinary

 
experiences. I look forward to helping you with your writing!
Sophia Osuna Headshot
Hi! My name is Sophia and I am a communication major originally from the Bay Area but now living in Beaverton, OR. My favorite things to do are knit, crochet, cook, and drink lots and lots of caffeinated beverages. Looking forward to working with you!
Chiara Profenna Headshot
Hey y'all! My name is Chiara and I'm an English Major from San Antonio, Texas. I'm also studying Education and Computer Science - so you can come to me with any kind of assignment. Outside of class, I love reading (duh), working out, and listening to every

 
genre of music - even country. I can't wait to help you with your writing!
Maddy Logan Headshot
Hi! My name is Maddy and I'm from the SF Bay Area. I'm majoring in English and German with a minor in Constitutional Studies. I love playing volleyball, doing anything outdoors, and watching baking shows. If you would like to meet with me, I would be happy to talk about your writing with you! 🙂
Jordan
"Hello! My name is Jordan. I'm from Southern California and I'm currently majoring in both English and Biology here at UP. In my free time I'm quite fond of drinking tea, doodling monsters and debating passionately about movies. Of course, I'll leap at any opportunity to read or write something new. I'm excited to get to work with you on your latest writing endeavors!"
Grant Hobbs Headshot
Hey Pilots! My name is Grant Hobbs and I'm your friendly neighborhood history major – meaning I spend WAY too much time in the library! I'm also studying economics and music. I love jazz, the outdoors, and working with you all! Hope to see you soon!
Shannon
"Hi there! My name is Shannon, and I am a junior nursing major. I am from West Linn,
Oregon and love all things nature! I am here to work with you through your writing process, no
matter where you are at! I hope to see you soon!"
Grace
"Hello! My name is Grace and I am from Huntsville, Alabama. I am an Economics major through the business school and a Social Justice minor.

 
Photography is my artistic outlet and I love taking photos of my friends while exploring
 

beautiful Oregon.

 
I really look forward to working together to help develop your writing skills and join you in your journey as a writer!"
Carlos
"Hi! My name is Carlos and I'm an English and Environmental Science major from Medford, Oregon
.
 

I enjoy long hikes
, watching sunsets, and writing for The Beacon!

 
I h
ope to see you in the
 

Writing Center soon!"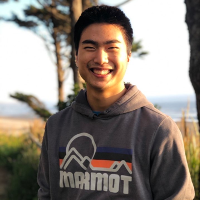 Abe
"Hi everyone! My name's Abe and I'm a History major from Portland, Oregon. I enjoy

 
reading tons,

 
watching Christopher Nolan movies, eating

 
spicy

 
food and being walked by my dog (
hehe
). I'm here to help you write that paper and (hopefully) not procrastinate on it!"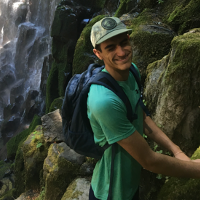 Charlie
"Hello everyone! My name is Charlie. I am originally born and raised in Homer, Alaska, but have found a second home here in Portland. Besides my studies, my interests include soccer, running, and hiking. If you feel a desire to schedule a

 
meeting,
 

I would love to talk with you!"
Anna
"Hello! My name is Anna. I was born in China, but I have lived in Oregon since I was two years
old.
I love all things food
-
related, whether its cooking, eating, or watching
The Great British
Bake Off
.
I look forward to helping you with your writing."
Sadie
"Hi! My name's Sadie, and I'm a junior English and music major (focusing on vocal performance) from Denver, CO. I love reading and writing, and I can't wait to talk to you in the Writing Center!"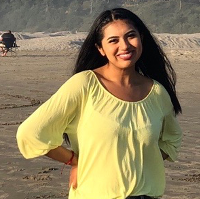 Angelica
"¡Hola! My name is

 
Angelica
 

and I am a Political Science/Philosophy double from Woodburn, OR. Outside of the Writing Center, you'll find me hanging out with friends and family, cooking or listening to Latin music of some kind. Looking forward to working on your paper with you."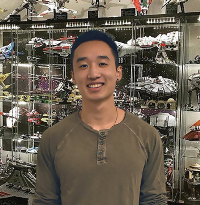 Max
"What is up! My name is Max and if you also love LEGOs then we should become friends. When I'm not basking in the glory of my epic LEGO collection you can find me attempting to become an

 
english
 

major and hunting around retail outlets for shoes to flip on eBay. Although I guess I'm here to help in whatever way I can with your writing, you'd make me much happier if you just booked an appointment to talk LEGO."
Teanna
"Hello! My name is Teanna and I am from New Mexico. I love all the nature here in Portland, but I do miss green chile and hot air balloons during the fall. Outside of school, I love music, reading, and hiking. If you want to meet with me, I would love to talk about your writing!"
Connect. Learn. Succeed.