Meet Our Writing Assistants
Cameron Beasley
"
My name is Cameron Beasley, and I am a Junior Education and English Major with a Theology Minor. I am from the Bay Area in

 
California
 

but I love the rain and the green here in Portland. I'm a big soccer and volleyball fan and recently have been teaching myself to knit and play the ukulele. I think tutoring can be huge in academic success because it helps you discover the skills to be more efficient on your own in the future
."
Claire Breiholz
"
Hi folks! My name is Claire

 
Breiholz
. I am a junior studying secondary education and English
, and I am a writing assistant specializing in English
.

 
My favorite thing about tutoring in the Learning Commons is reading student writing and talking through new ideas. It is so fun to help
 

someone
 

come

 
to 
 

an
"aha moment."

 
Although I am originally from the Wasatch Mountains of Utah, I love spending my free time exploring the PNW
 

and national parks
.

 
When I am not outside, I love baking (hit me up for a mean chocolate chip cookie!)."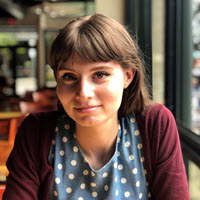 Maddy Erickson
"Hello all! My name is Maddy and I'm from Bend, Oregon. I'm an English major with minors in theatre and history. When I'm not studying or writing, I'm usually reading or brushing up on conspiracy theories. I would be honored to help you and learn from your writing process, so please feel free to meet me in the writing center!"
Carlos Fuentes
"
Hi! My name is Carlos and I'm an Environmental Science and English major from Medford, Oregon. Outside of school, I enjoy going to concerts, backpacking, discussing mental health, and drinking tea. I love helping others develop their writing skills, and I look forward to seeing you in the Writing Center!"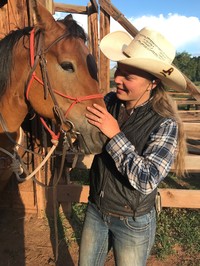 McKenna Gallagher
"
Hey all! I am from a little town called Grass Valley in Northern California, and I am a nursing major with a minor in theology. I'm a 'back roads with music blaring' kind of kid, so you'll find me escaping the city as often as I can to get into the trees and onto the dirt. I'm excited to work side by side with you as you continue to grow as a writer! "
Angie Garcia
"
H
ey
guy
s,
I'm Angie
 

and I'm a Phil
osophy and Political Science
 

double from Woodburn, OR.

 
I
f you've been

 
to the Tulip Festival or the Woodburn outlets, you've been to my hometown!
 

When I am
 

not cramming for something in the library
, you can fin
d me going for a run at the gym or competing with UP's Mock Trial team at a tournamen
t somewhere
.
I look forward to meeting you and figuring out how to get your paper going in the right direction!"
Maria Grossen
"Hi! My name is Maria and I am from Hillsboro, OR. I am a mechanical engineering major with a theology minor. In my free time I love to adventure and explore my passion for photography. I love helping people develop their writing skills so please feel free to ask me any questions!"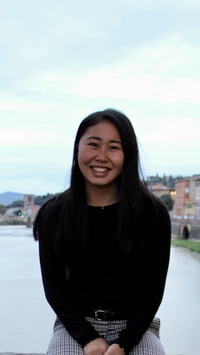 Camryn Hagihara
"
Hi, I'm Camryn, a Nursing major from Kaneohe, Hawaii.

 
I love playing sports, reading,

 
and going to the beach. If you can't find me in the Writing Center, you might catch me giving tours around campus or working concessions during athletic games! I can't wait to

 
work with you in the writing center and become better writers together!"
Ben Hecko
"
Hey folks, I'm Ben, your friendly neighborhood History major. If I'm not in the Writing Center or the Library, you can catch me playing ultimate frisbee. I'm originally from Seattle, and if you come in for an appointment you can try to convince me that Portland is better (after we do some writing)."
Athena Hills
"
Hello! I'm Athena Hills, a History and German double major currently based in Lakewood, Washington. I love playing the trumpet, listening to Bach's organ music, and cooking. I'm also an avid cosplayer, so look for me at any of your local fabric shops and conventions! I can't wait to help you build confidence in your own writing abilities. See you soon!"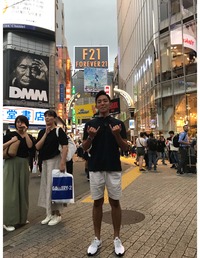 Kenny Hiraoka
"
Hi, I'm Kenny, an accounting/finance double-major from Honolulu, Hawaii. I like to play sports,

 
go to the beach, and hang out with my dog. If I'm not in the Writing Center, you can probably find me at the library. Fun fact about me: it took me 4 months to realize that I had torn my ACL and my meniscus (yeah, I was probably that one kid on crutches that you saw at the beginning of the year). I'm excited to be working with you!"
Daylin Kuboyama
"Hey y'all! My name is Daylin, and I am originally from Ewa Beach, Hawaii. Although Hawaii and Portland are very different, I've come to love both very dearly. While not in class or studying, I'm probably watching a movie, eating, or both! Please feel free to come to the writing center and we can work any paper together!"
Margaux Lynch
"
Hi guys, my name is Margaux. I'm from Austin, Texas but always had a curiosity for the PNW--so now here I am! In my free time, I enjoy thrifting and making playlists (I have 180 and counting on my Spotify). I can't wait to work with you on your papers. Feel free to bring them in at any point in your writing process. See ya!"
Emily May
"Hi! I'm Emily and I'm a Biology major from Aberdeen, Washington. I like to spend my time hiking around the Pacific Northwest, swimming, playing French horn in the UP Wind Symphony, and relaxing with my friends and family. I look forward to working with you

 
at any stage of the writing process

 
and discovering strategies to make your writing the best it can be!"
Meredith McMurray
"
Hi there! My name is Meredith, and I'm a political science and philosophy major, with minors in sociology, economics, and gender and women's studies. I'm from Alameda, CA, a little island in the Bay Area. I love going to concerts, spending time with loved ones, and searching for the best mac and cheese in existence. I look forward to working with you and watching you blossom as a writer!"
Jazmin Moreno Garcia
"
Hello! My name is Jazmin

 
and I am a

 
junior

 
and a Portland local
. Some of my favorite

 
things to do

 
are
spend time

 
outdoors
,

 
watch

 
movie
s
, and read.

 
I
'm

 
especially

 
a huge J.R.R Tolkien fan, so

 
if Middle-Earth is your thing
, we're sure to get along
! I look forward to working with you on your writing."
Claire Nelson
"
Hi there!

 
My name is

 
Claire
 

and
 

I'm from Seattle, WA
.
 

I l
ove
 

exploring different coffee shops around Portland (even though I don't drink coffee), hiking, photography, and I am addicted to reality t
v!

 
I can't wait to help you in any way I can! "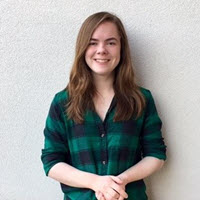 McKenna Segel
"Hello fellow writers! My name is McKenna and I am a Psychology major and English minor. I am originally from Tigard, Oregon, which is a mere thirty minute drive from University of Portland. I enjoy riding my horse, making essential oil blends, reading, binge watching Netflix, talking about mental wellness, and writing. I would be honored to be a part of your writing process and I look forward to collaborating with you!"
Christina Spires
"Hey there! My name is Christina Spires, and I'm from Portland, Oregon. I am majoring in Nursing, but I also have an interest in Education, Business, and Spanish. The gym is definitely my happy place, and I enjoy running along with some jovial yet competitive games of basketball. I look forward to meeting you wherever you may be in the writing process, and I'm excited to work with you! See you soon!"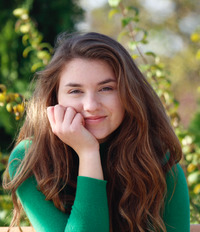 Katie Wodja
"
Hello! My name is Catherine with a "C" but Katie with a K", and I'm an English and Spanish double-major from

 
St. Paul
, Minnesota. I love singing, dancing, reading, writing, eating, and taking long walks (preferably in the woods, though I do like the beach). I would love to work with you on your writing!"
Connect. Learn. Succeed.