Snapchat Takeover
Snapchat Takeover 
Individual students and student organizations have the opportunity to takeover the UP Snapchat account for a day. If you want to promote an event, share a unique story or show how awesome your life is here on The Bluff let us know!  If we like what we see in your submission, we'll get in touch with you.
Find out more about Snapchat Takeover in out Snapchat Takeover Guide.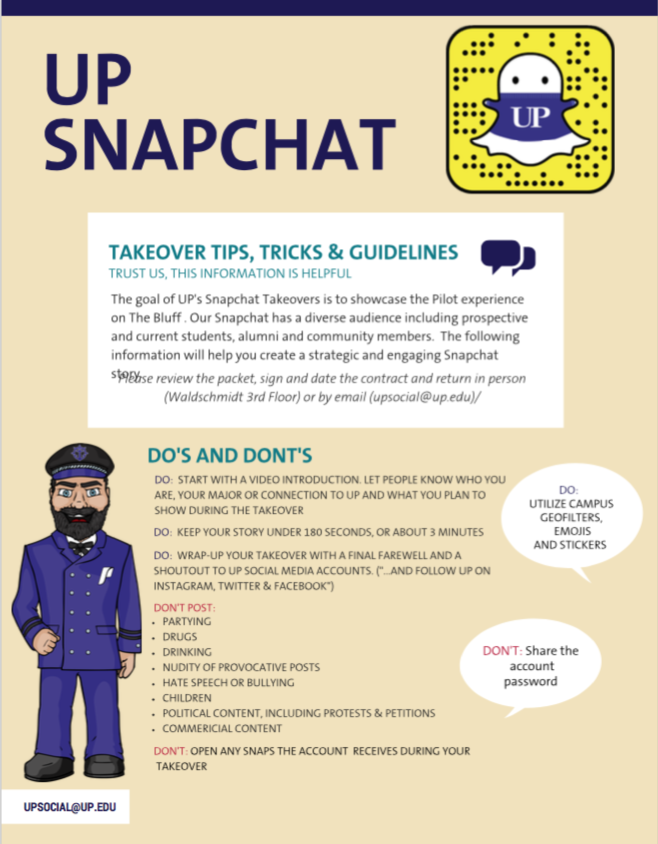 View the text alternative for the UP Snapchat Takeover Guide infographic.