Meet Our Team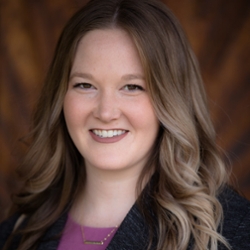 Welcome to the Parent Relations page! We are delighted to work with and support all UP parents and families during the college experience. Let's face it, none of this would be possible without YOU! While college is an exciting time, we also recognize you may have a lot of questions. The Office of Alumni and Parent Relations serves to be a resource for you and to foster an engaged community of parents and families through communications, local and regional events, volunteer opportunities, and philanthropy. We encourage you to check out the helpful resources housed on this website which include opportunities to get involved, important events and dates, and information relevant to your student's class year. Should you still have questions after reviewing this website and you are not sure who to contact, please reach out to us at parents@up.edu.
Please remember to keep us up to date with your latest contact information so that you can continue to receive the latest information regarding your student. 
Thank you for your commitment to enriching the lives of our students and making an impact on our entire UP family!
Katie Seccombe
Associate Director of Parent Engagement
seccombe@up.edu
503.943.7328
Fr. Mark Poorman C.S.C., President
"UP values the essential partnerships shared with parents and families in ensuring the success and development of students during their time on The Bluff. Whether you are a prospective parent, a current parent, or a lifetime Pilot parent, we warmly invite you to be engaged in the life of the University."