Alaska Sea Kayaking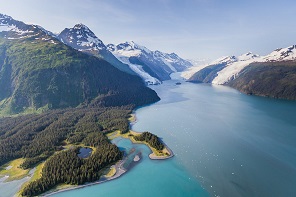 Alaska Sea Kayaking
Alaska is a land rich with history, native culture, exploration and natural beauty. The University of Portland's Outdoor Pursuits team is taking a group of students to explore the Prince William Sound in Alaska!  The main focus of the trip is 4 days of sea kayaking and backcountry camping in the Harriman Fjord.  We'll be paddling throughout the Prince William Sound, hiking on glaciers and enjoying the wild ruggedness that Alaska has to offer.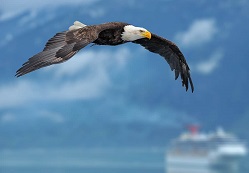 What to Expect
Students can expect to spend several days in a backcountry setting.  Kayaking from campsite to campsite.  Sleeping on the ground in tents, cooking around a campfire, exposure to unpredictable Alaskan weather, glacier hiking and experiencing the beautiful surroundings of wild Alaska.  Students can also expect to be spending nights in a community hostel in Anchorage and exploring the towns of Anchorage and Whittier. 
What Travel Will Look Like
Travel, lodging and amenities will change as the trip progresses. Students will first meet their trip leaders at the airport in Anchorage.  After that you'll experience staying in adventure hostel in Anchorage and sleeping on remote beaches in Harriman Fjord.  You'll experience sweeping vistas as you sea kayak for four days and experience the expanse of stars that comes with such a remote and beautiful location. 
Dates, Cost and What's Included
Trip Dates: August 3 - August 9 2020
Cost: $275 
Included: food, lodging and required equipment (kayaks, tents, etc..)
Not included: airfare and meals on travel days.  
**Due to current events all students are encouraged to consult with the program manager at libby@up.edu before booking airline tickets**

**With the spread and unpredictable nature of COVID-19 we will evaluate the plausibility for traveling to Alaska on June 18 (45 days before the trip) before students and staff purchase airline tickets and incur expenses that the Outdoor Pursuits Program cannot refund.**
Application and Registration Details
How to Signup
To register please call 503-943-7184 and leave a voicemail with a name, number and good times to call back.  We will then reach out to take registration, pay over the phone and discuss any further questions.
Students who register for this trip are required to submit a $100 deposit to the OPP office upon signup.
Full payment is due 45 days before the start of trip on June 18.  Payments can be made by check, phone order or in person. 
Important Dates and Information
Priority will be given to registrations in the order which they are received.  Students must also be in good standing with the Student Conduct Board.  Waitlisted students will be notified by if they are moved from wait-list status.
Due to the bookings associated with this trip, we will be unable to give refunds after payment is received.  Of course, extenuating circumstances such as health issues and family emergencies will be given due consideration.  Because of this policy, please consider your schedule carefully and only sign up if you fully intend to take part.