Choose Your Own Adventure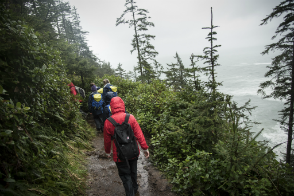 Looking to Explore the Pacific NW?
Here at Outdoor Pursuits we love getting the chance to get outside and explore the Pacific Northwest.  We want to help you get out on your own.  If you are looking for an adventure to take with friends and family we've got you covered.  Below is a map of all the cool places we like to go as a program.  Each location is tagged with description of the area, our estimation of its difficulty as well as special considerations, costs, required permits and more.  
We are still building and tagging all the cool places we go!  Check back July 2019 for a full catalog! 
 https://outlook.office365.com/owa/calendar/c44337879cde4aec93be18bdf31644d3@up.edu/ad5472ce0c1c4c8ab0b79f21f03f6aa52520036709184311105/calendar.html