Jacquelyn Mangoba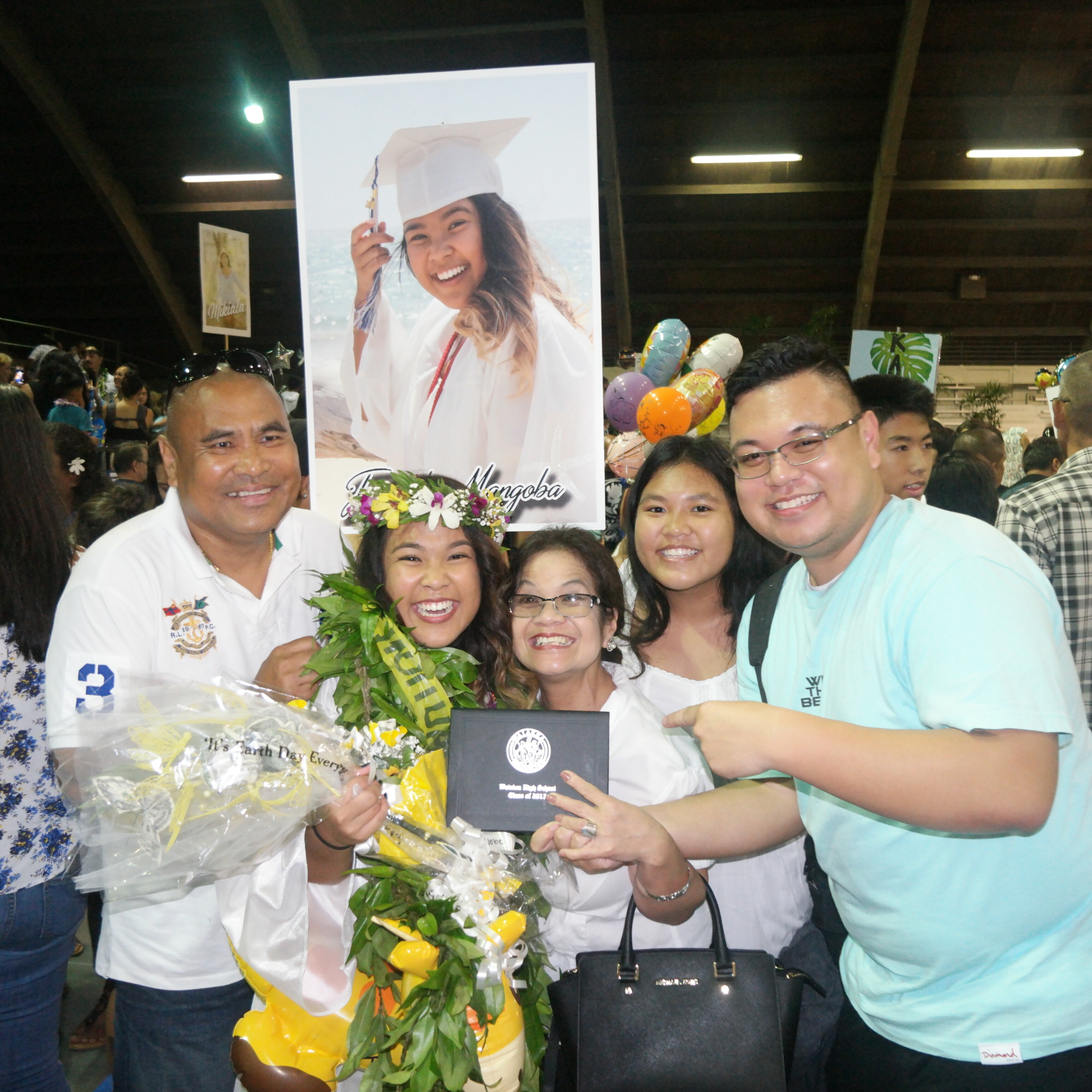 What was it like being among the first in your family to go to college?  Tell us about your story, and what you think has helped you succeed so far at UP?

   Being the first of my family to go to college was exciting and nerve-wracking all at the same time. I was excited to embark on a new journey in a state that was thousands of miles away. I was excited to witness the seasons, make new friends, and find parts of myself in things and places I did not know existed. However, being so far from home definitely took a toll on me. I was deprived of the sun and its warmth, but most importantly, I missed my family so much. I envied those who were able to go home during all of the breaks, as well as the parents that were able to fly up and see their children. I did not have those options. Instead, I had to make the best of the day-to-day texting and FaceTiming. Although it made me miss home so much more, it reminded me why I'm here- my future. Knowing that my biggest support system was always there for me made all of a difference when completing my first year of college. If it weren't for them, I honestly don't think I would have ended college on such a positive note.
What does it mean for you to be a part of the FGEN community and to be a FGEN Student Ambassador at UP?
  The FGEN community gave me a sense of belonging in a place where I didn't think I could. Knowing that there is a huge community that experienced or is experiencing the same struggles and accomplishments is comforting in the fact that I am not alone. We are a community, so what hurts one, hurts all. I strongly believe in support and how it is able to influence one to move mountains. To be an FGEN ambassador, I only wish to spread light and joy into people's lives, just as mine did with me.
What is your advice to FGEN students at UP who are facing challenges?

You are NOT alone. You have a HUGE community to turn to, so don't be afraid to reach out. The challenges that you may be facing now may have been faced by others. If that's not the case, talk it out with professors, counselors, and/or friends. I find instant relief when I am able to verbally let everything out. In doing so, someone will almost always have advice for you take. So reach out, because we are all here for you in your time of need.
Has a mentor played a role in your experience at UP?  How so?

   My mentor played a huge role in my experience. If it wasn't for her, I definitely would not be the person I am today. She made being an FGEN student one of the best things in my life. I used to take shame in the fact that I am an FGEN student. I was ashamed to talk about my life experiences due to how pitiful I'd sound to others. But that's not the case anymore. I am more than proud to be an FGEN student. I am the first in my family to pave a future that I truly want. I am the first in my family to say that I am furthering my education in hopes to better my future. If it wasn't for her, the pride that I have in this community would not have been as rich as it is now. So thank you, you know who you are.
What resources have been significant, meaningful, or helpful for you during your UP experience?

    SARC, hands down. The Shepard Academic Resource Center was more than helpful during my first year at UP. I personally went to the writing center for guidance on my writing assignments. The people there are so helpful and are willing to do anything in their power to get you as comfortable with the assignment(s) brought in. Through their assistance, my writing skills have grown tenfold. The funny thing is, they aren't doing the work for you, they're just there to bring out the skills that have been hiding. 
Connect with Jacquelyn