Gina Loschiavo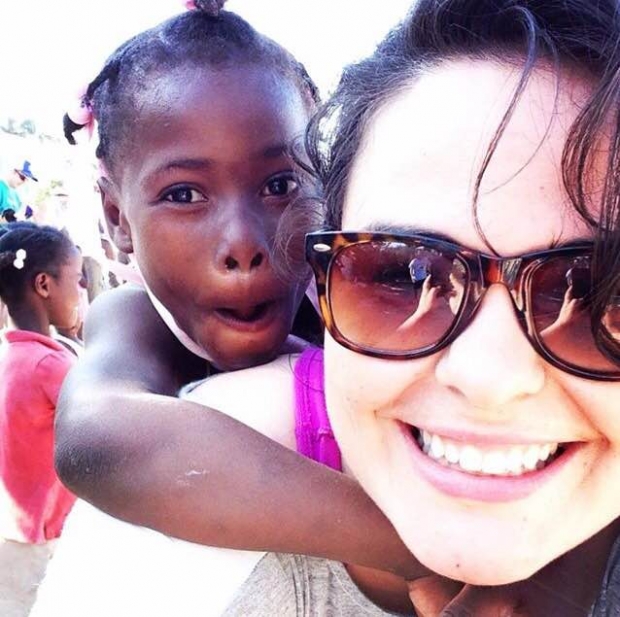 What was it like being among the first in your family to go to college?
I was really excited to go to college, I even had a countdown in my room that I made to track the days until I moved into my residence hall.  While I was excited I did feel a lot of pressure to succeed and was so nervous that I would make a mistake or not actually be ready for college.  What helped me the most was getting involved within the campus community. I spent the summer applying for jobs so I had interviews lined up when I arrived to campus. I also got involved with the school newspaper and joined the hall council in my residence hall.  This helped me to feel integrated into the community and meet friends, faculty, and staff who I felt comfortable around. 
Are there any unique challenges you faced as a First Generation student?
I may not have had any unique challenges as a FGEN student but I often felt like i was the only one who was a first-generation student, which was not the case. Get to know the stories of the people around you; you may find more similarities than you originally think!
Do you have any advice for FGEN students at UP that are facing challenges?
I wish I would have known that it's okay to ask questions. Faculty and staff have chosen to work at a university because they love interacting with students and can be an excellent resource. If they don't know the answer to your question they know who to ask to find out.  I remember struggling with a paper in a course my first semester and being so scared to ask for help during my professor's office hours. I finally worked up the courage to do it and was floored but how supportive and helpful my professor was. I learned to use office hours when I had additional questions and this helped me to learn so much more from the courses I was taking. I wish I would have done this sooner.
Did a mentor play a role in your FGEN experience?  How so?
Absolutely! The faculty and staff at Western Oregon University are the people who inspired me to pursue a career in Higher Education.  They were incredibly influential during my time in college and even supported me when I navigated applying for graduate school. I never thought that I would be able to pursue a master's degree, but I did it!
How do you feel your experience prepared you, both professionally and personally?
My experience as a first-generation college student is what led me to my current career. Personally, it showed me that it's okay to ask questions and if you work hard enough at something you can make that dream a reality. Professionally, my experience guides my work as a student affairs professional. I want to make sure that I can create an environment where people feel comfortable and can ask for help or support when they need it. If you have questions or need anything, let me know! I'd love to grab coffee with you and talk!
Connect with Gina