Full Year Program, Salzburg Austria
"Salzburg is a wonderful opportunity. A year in your life that may turn out to be the year in your life. Certainly for me, it was the latter."
-Tony Teske, Salzburg Year, 1964-65
Begun in 1964 and now UP's oldest and longest-running program, the Salzburg Year program is one of the most beloved and unique experiences students can choose to pursue at UP. 
Quick Facts about the Salzburg Year
Founded in 1964, the Salzburg Program is UP's oldest and only year-long program. Learn about the history of the program.
Students live in the UP Salzburg center, where they take classes that include German, Austrian culture, music, art history, philosophy, and literature.
Meals are provided during the week, including lunch at a local Austrian canteen, and students receive a modest stipend for meals on weekends.
Classes are augmented by excursions and tours to locations that include Vienna, the Salzkammergut Lake District, Paris in the fall, and Italy & Greece in the spring. These experiences are organized by the program director and are included as part of the program fee. 
Salzburg's central location makes it easy and relatively inexpensive to travel to much of Western and Central Europe. World class hiking and outdoor areas in the Alps are also easily accessible via public transportation.
Don't just take our word for it...
Check out the following section of testimonials from three of our returning Salzburgers for a more personal look at what studying abroad in Salzburg for the year has to offer. Refresh the page to switch between profiles.
Why this program?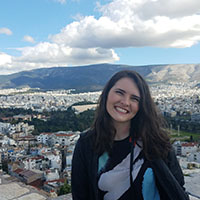 Clare Kessi - Class of 2020
BA Theater, Salzburg 2017-18
"I am the eleventh person in my family to do the Salzburg Year! I grew up hearing about the adventures of my aunts, uncles, cousins, sister: how much they saw, experienced, learned...I chose to come to UP so I could do the Salzburg program."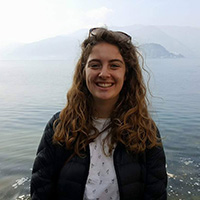 Emma Scheve - Class of 2019
BA History & German Studies, Salzburg 2016-17
"I knew that I wanted to go abroad for a full year, so the choice was easy for me. Salzburg was one of the biggest reasons I came to UP, and while I knew that living in Europe for a year would be a dream in and of itself, what I never expected were the amazing people. The Salzburg program is special that way: you leave with a family. "
Why Salzburg?
Dagan Kay - Class of 2019
BA Philosophy, Salzburg 2017-18
"Salzburg in particular is such a unique chance to have a home base in Europe but loads of free time to travel...Take advantage of that. You can sleep when you're dead and spend tons of money the next time you have a chance to spend 9 months in Europe."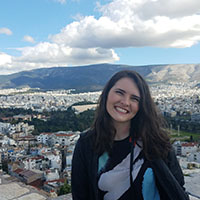 Clare Kessi - Class of 2020
BA Theater, Salzburg 2017-18
"Austria is a special place. My favorite thing about it is the countryside. I miss the Alps. There is a beautiful landscape everywhere you turn. I also miss the public transportation...trains are the way to go! Austrians are proud of where they live and you can tell. They take good care of it."
Memories & Experiences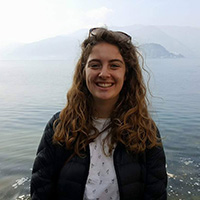 Emma Scheve - Class of 2019
BA History & German Studies, Salzburg 2016-17
"My favorite cultural memory: When one of the old dudes at choir opened up what I thought was a coffee pot and pulled out a Frankfurter. Turns out they were just heating up snacks! I had a lot of unbelievable experiences, but two of the highlights were singing Mozart's Requiem in the Salzburg Cathedral and dancing until 4:00 with the upper crust of Vienna at a ball in the royal palace. "
Dagan Kay - Class of 2019
BA Philosophy
"Favorite thing about Salzburg: The people, the people, the people! Thanks to the Salzburgers and to all the people we met while abroad! You all taught me so much, made me laugh to the point of tears more than any other time in my life and made my time in Europe really special My craziest experience? No comment..."
Any Advice?
Dagan Kay - Class of 2019
BA Philosophy, Salzburg 2016-17
"DO IT. You will have absolutely no regrets. The hesitation or fear you might be feeling about leaving your friends will vanish faster than you can learn to pronounce "Ich" correctly (plus you'll learn more and have more fun anyways...)"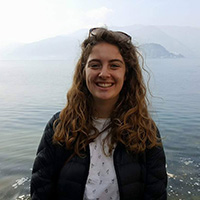 Emma Scheve - Class of 2019
BA History & German Studies, Salzburg 2016-17
"Don't be afraid to stay home some weekends and get to know the place where you're living. Some of my favorite memories are from when I stayed in Salzburg for the weekend and just ended up wandering around and stumbling upon an amazing coffee shop or viewpoint. It can be tempting to try and travel every weekend, but you (and your bank account) will thank yourself later for really taking the time to explore the nuances and adventures that are right in front of you, and you'll come away with a deeper connection and understanding of one place rather than just surface-level experiences."