Skip to Main Content
Skip to Footer
Academic Centers & Special Programs
Academic Centers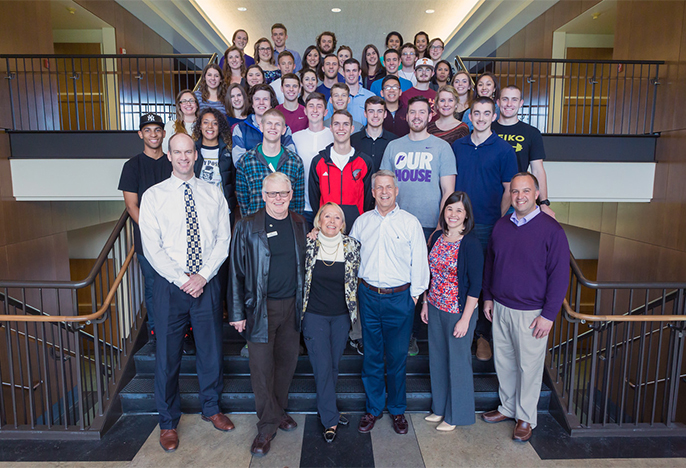 Dundon-Berchtold Institute
The Dundon-Berchtold Institute offers classes, sponsors public events, and provides stipends and scholarships for faculty-student team research projects related to professional and applied ethics. The Center exists to ensure that the University meets its "aspirations both to form the moral character of its students and to conduct sustained ethical reflection in applied aspects of business, science, engineering, education, health care, and the arts."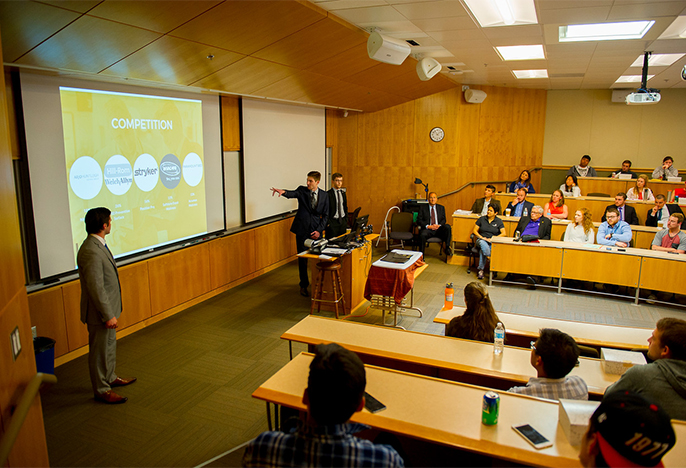 Franz Center for Leadership, Entrepreneurship, and Innovation
The Franz Center is dedicated to ensuring that all University of Portland graduates are prepared for the evolving challenges of the 21st century by supporting all students in the development of skills, knowledge, and mindsets in the areas of leadership, entrepreneurship, and innovation. The Center hosts the Entrepreneurial Scholars program, the $100K Challenge, innovation workshops and labs, and the Faith-Based Leadership Program and leadership certification.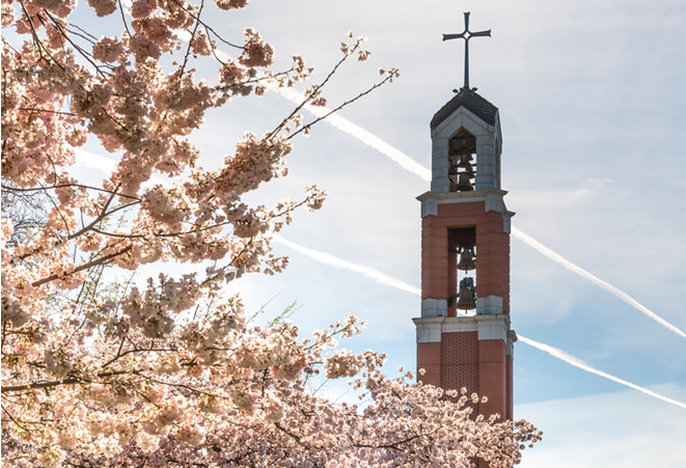 Garaventa Center
The Garaventa Center for Catholic Intellectual Life and American Culture explores and deploys the fruits of faith, reason, and imagination that constitute the Catholic intellectual tradition to illuminate and enliven something that is implicit but often unregarded: the working of grace in human communities. Speakers and artists from every discipline are invited to share their work, missions, and insights with an audience comprising students, members of our neighborhood, and the broader Church to wrangle with questions that matter.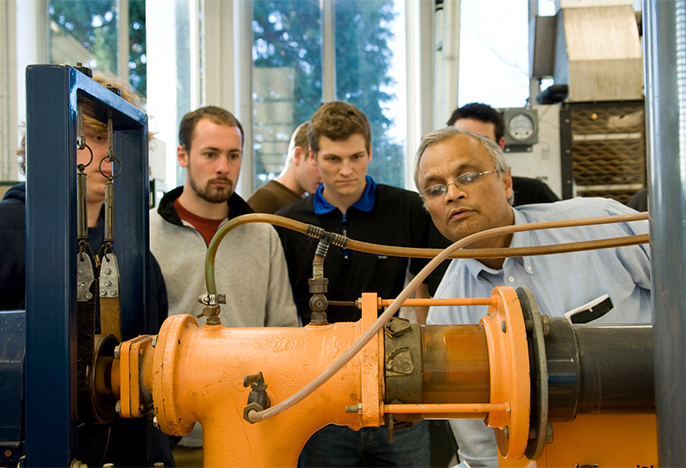 STEM Center
University of Portland's STEM (science, technology, engineering, and mathematics) Education and Outreach Center is a collaborative unit among the College of Arts and Sciences (CAS), the School of Education, and the Shiley School of Engineering. Its mission is to strengthen STEM education in pre-K through higher education settings. 
Special Programs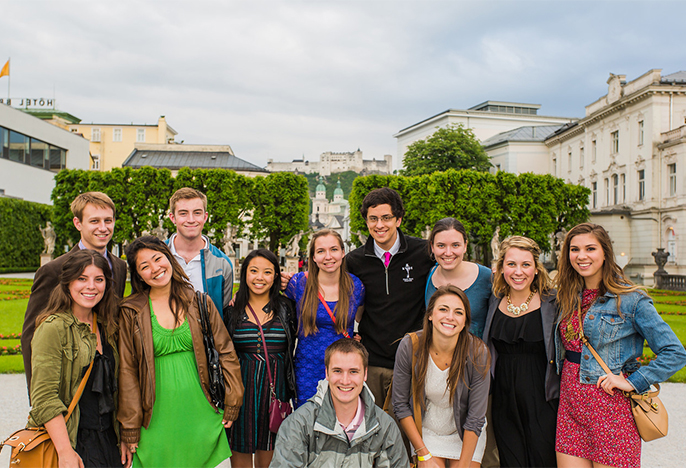 Study Abroad
Our studies abroad programs offer students opportunities to explore the world and immerse themselves in new cultures and experiences. With full-year, semester-long, and summer study experiences, our programs offer student opportunities to fulfill core requirements or take part in courses carefully designed to complement their major areas of study.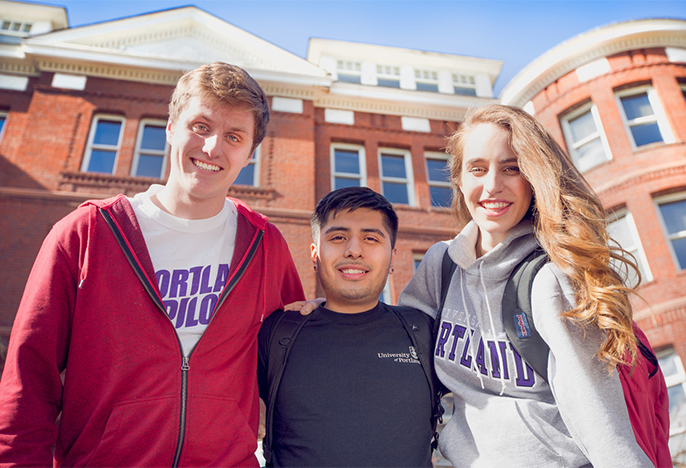 Honors Program
The Honors Program offers small classes with rigorous coursework and exceptional intellectual stimulation, a personal faculty mentor for each student, a diverse array of social and cultural experience, and a chance for students to be public intellectuals leading the way in changing the world. Honors Program students typically have a minimum high school GPA of 3.8 and at least 1300 on SAT I (combined critical reading and math) with a minimum of 630 critical reading.
Air Force ROTC
The Air Force Reserve Officer Training Corps (AFROTC) program at the University of Portland is an educational program designed to give men and women the opportunity to become Air Force officers while completing a bachelor's or master's degree. Air Force ROTC offers numerous programs and scholarship opportunities for students, which lead to an academic degree and a commission in the Air Force as a second lieutenant.
Army ROTC
Army ROTC provides prerequisite leadership training qualifications for students desiring to earn appointments as second lieutenants in the United States Army, the United States Army Reserve, or the Army National Guard. The military science classes are elective courses that use a combination of academics and hands-on training to teach students leadership, responsibility, and teamwork. These classes add management training, practical experience, and personal growth opportunities to a student's education.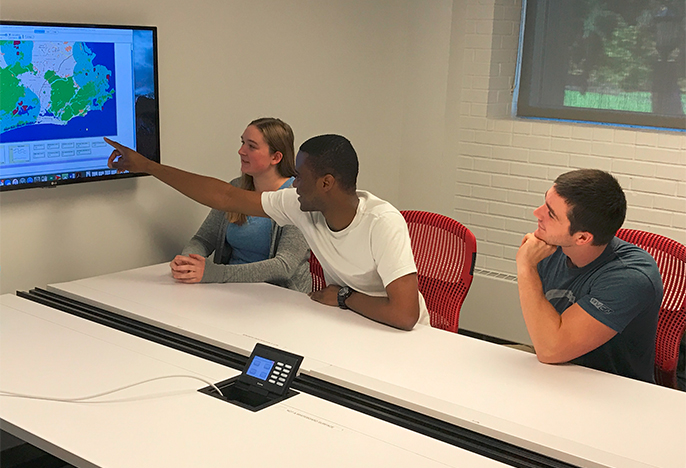 Undergraduate Scholarly Engagement
The Office of Undergraduate Scholarly Engagement provides opportunities for students to develop as thinkers, researchers, and public intellectuals beyond the parameters of the classroom. Whether learning about scholarship opportunities, receiving assistance when writing personal statements, searching for research opportunities, or developing through the Honors Program, students who use this office are assisted in discerning a possible future and a means to reach it.
