Welcome to Campus Ministry!
Campus Ministry anchors the life of the University of Portland community in the knowledge of God's presence. Our concern for the dignity of every human being as God's cherished child directs us to assist all members of the University community to discover the deepest longing in their lives. Formed in the tradition of the Congregation of Holy Cross, we share in the University's central goal of educating the heart and mind. Rooted in the Roman Catholic tradition, we respect and seek to nurture the faith development of Catholics, other Christians and all who seek God with a sincere heart. 
Campus Ministry Highlights
Lent on Campus
Throughout the season of Lent, Campus Ministry will be offering numerous ways for you to engage more deeply with your faith life, including prayer, liturgies, and an exciting new opportunity called The Lent Project. Follow the link for more details!
Lead with Campus Ministry
Student leaders are the lifeblood of Campus Ministry programs at UP. Do you feel called to serve God's people in some capacity in the 2018-2019 school year? Can you see yourself growing with a community of like-minded peers? Would you like to gain valuable experience planning and executing retreats, events, liturgies, and other activities? Check out our numerous opportunities to become a student leader!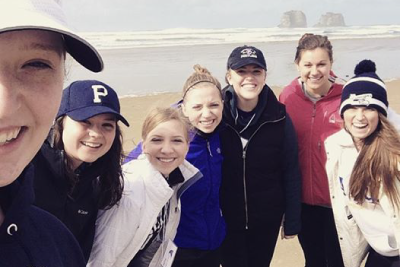 Senior Weekend at the Coast
The Senior Weekend at the Coast will take place March 2-3 and all seniors are invited to apply for this free one-night retreat with their classmates! Space is limited so apply early!
Encounter with Christ Application Open!
The application for the March Encounter with Christ Retreat is now open! Please apply by Sunday, February 25th. 
The Encounter with Christ is a vibrant experience of community, prayer & reflection, conversation, and much more. Find more information and the application at the link below.