Welcome to Campus Ministry!
Campus Ministry at the University of Portland provides opportunities for all members of the community to grow in awareness of God's presence and God's invitation to communion. For Christians this includes growing in the capacity to know, believe and live out the Good News of Jesus Christ. This flows from our grounding in the Catholic tradition inspired by the charism and spirituality of the Congregation of Holy Cross.
Need prayer? Visit our Prayer Request Page!
To learn about upcoming Campus Ministry opportunities, subscribe to our newsletter.
Campus Ministry Highlights
Feast of All Saints and Feast of All Souls
Friday, November 1st, the Feast of All Saints, is a holy day of obligation for Catholics. Mass will be celebrated at 4:45 p.m. as well as at the usual 12:05 p.m. time. Saturday, November 2nd is the Feast of All Souls and will be celebrated with Mass at 11:30 a.m. 
November 3rd Mass Location
On November 3rd, over Junior & Senior Family Weekend, the Sunday 10:30 a.m. Mass will be celebrated in the Beauchamp Center. All are welcome. 
The 8:00 p.m. Mass will be celebrated in the Chapel of Christ the Teacher as usual.


Month of Remembrance
Catholics believe in the Communion of Saints—the spiritual connection with those loved ones who have gone before us and the saints that lived as examples for us. Throughout November, we remember all of those who have gone before us in faith. Starting Monday, October 21, stations will be available in many offices around campus where anyone is welcome to inscribe the names of loved ones. The cards will be placed near the altar in the Chapel of Christ the Teacher during Mass for All Saints Day on November 1, and they will continue to be a focus of prayer throughout November.
We will also celebrate Mass on Sunday, November 17, at 10:30 a.m., with special intentions for the loved ones of our UP community who have died in the past year.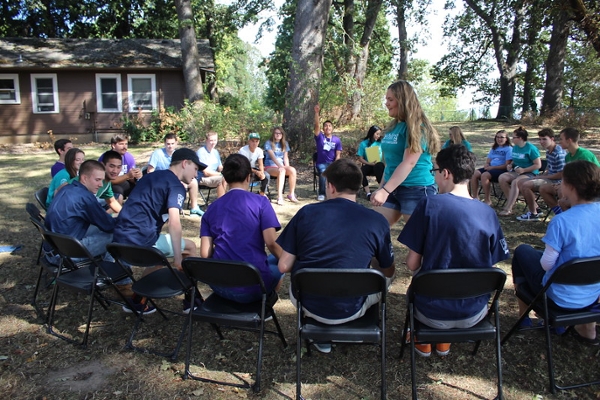 Stay Connected through Engage!
Have you joined Campus Ministry on Engage? Throughout the semester, we will share about additional events happening in Campus Ministry through Engage. We hope you will connect with us!