Welcome to Campus Ministry!
Campus Ministry at the University of Portland provides opportunities for all members of the community to grow in awareness of God's presence and God's invitation to communion. For Christians this includes growing in the capacity to know, believe and live out the Good News of Jesus Christ. This flows from our grounding in the Catholic tradition inspired by the charism and spirituality of the Congregation of Holy Cross.
Need prayer? Visit our Prayer Request Page!
To learn about upcoming Campus Ministry opportunities, subscribe to our newsletter.
Campus Ministry Highlights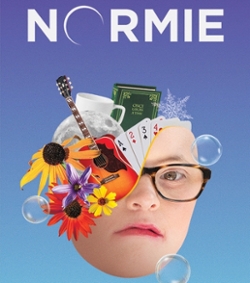 Normie: Movie and Discussion
Explore the illusion of "normal" through the witness of a woman with Down syndrome in this award-winning film. Shown as a part of Diversity Dialogues, this event is happening at 8:00 p.m. on Thursday, January 30th in the Brian Doyle Auditorium on the lower level of Dundon Berchtold Hall. Sponsored by ASUP Films, Voice for Life, UPSNA, the Moreau Center for Service and Justice, and Campus Ministry.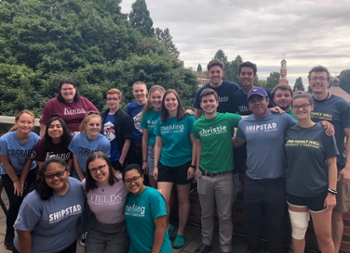 Apply to be a Faith and Formation Ambassador
Have you thought about serving as a Faith and Formation Ambassador (FFA)? Being an FFA means that you spend a year devoted to personal and communal faith formation within the context of your residence hall.  Throughout the course of the year, you are supported in your work to actively and critically explore and grow in faith, develop leadership capabilities, build community, and practice faith in action through service to others.  If you are interested in serving as an FFA in your residence hall next year, the application are available on Engage under Forms, titled Ambassador Leadership Programs Application - 2020-2021. Applications are due by 11:59 p.m. on Monday, January 27th. If you would like more information about the program, please contact Veronicca Bathon at bathon@up.edu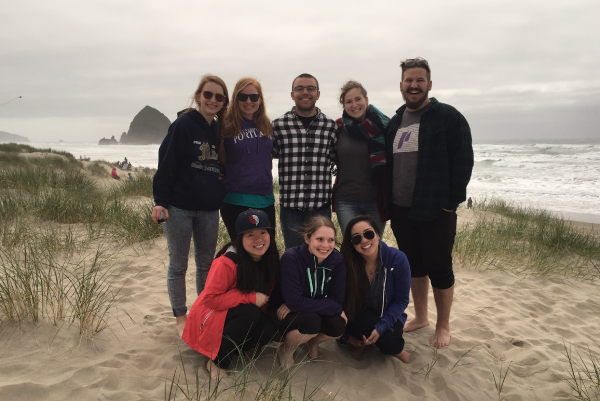 Apply for a Leadership Position through Lead@UP
Campus Ministry leadership positions offer a unique opportunity for faith formation, leadership development, and community-building—and our programs are immensely enriched by the gifts that leaders bring! You can apply for a number of Campus Ministry positions on the Lead@UP application, which includes roles from departments across campus. The application will be open on Engage under "Forms" from January 17th through February 16th.
Stay Connected through Engage!
Have you joined Campus Ministry on Engage? Throughout the semester, we will share about additional events happening in Campus Ministry through Engage. We hope you will connect with us!