Welcome to Campus Ministry!
Campus Ministry anchors the life of the University of Portland community in the knowledge of God's presence. Our concern for the dignity of every human being as God's cherished child directs us to assist all members of the University community to discover the deepest longing in their lives. Formed in the tradition of the Congregation of Holy Cross, we share in the University's central goal of educating the heart and mind. Rooted in the Roman Catholic tradition, we respect and seek to nurture the faith development of Catholics, other Christians and all who seek God with a sincere heart. 
Campus Ministry Highlights
Silent Retreat- Apply Today
Campus Ministry's Silent Retreat encourages students to experience God's presence more deeply through a weekend of quiet prayer, reflection, and solitude, away from many of life's distractions. Throughout the retreat, each participant will receive personal guidance in his or her prayer from a Spiritual Mentor. The Silent Retreat will be Friday, Feb. 2 - Sunday, Feb. 4. For more information, click below.
Lead with Campus Ministry
Student leaders are the lifeblood of Campus Ministry programs at UP. Do you feel called to serve God's people in some capacity in the 2018-2019 school year? Can you see yourself growing with a community of like-minded peers? Would you like to gain valuable experience planning and executing retreats, events, liturgies, and other activities? Check out our numerous opportunities to become a student leader!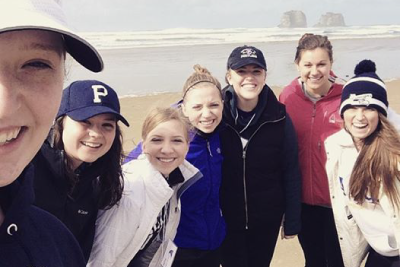 Senior Weekend at the Coast
The Senior Weekend at the Coast will take place March 2-3 and all seniors are invited to apply for this free retreat with your classmates! Check back here after Febuary 5 for the application. Space is limited to apply early!