Welcome to Campus Ministry!
Campus Ministry at the University of Portland provides opportunities for all members of the community to grow in awareness of God's presence and God's invitation to communion. For Christians this includes growing in the capacity to know, believe and live out the Good News of Jesus Christ. This flows from our grounding in the Catholic tradition inspired by the charism and spirituality of the Congregation of Holy Cross.
Need prayer? Visit our Prayer Request Page!
Campus Ministry Highlights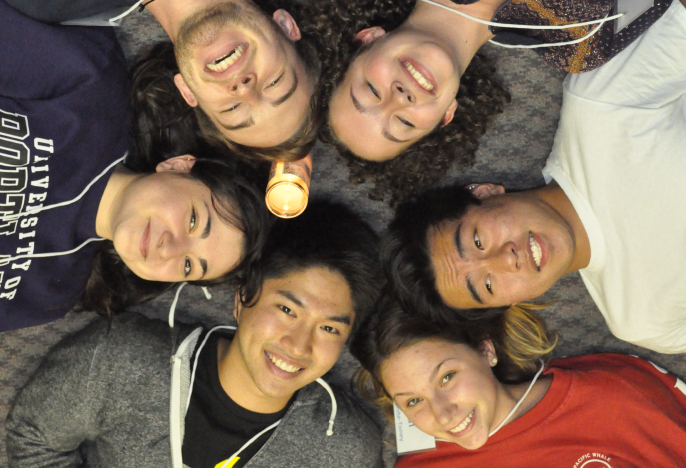 Fall Break Retreat: Called to Joy
The application to apply for our Fall Break Retreat: Called to Joy has been extended! This retreat, which takes place Sunday through Tuesday of break, invites you to explore how you invite God into your daily life and decisions to experience your most joyful self. Click the link below for more details!
Encounter with Christ: October 26-28!
The October Encounter with Christ Retreat is quickly approaching! This retreat provides an excellent experience of getting away from campus for fellowship and building of Christian faith through prayer, fun, and conversation. The application will be open September 16-30th!
Faith-sharing Communities
Have you connected with a Campus Ministry faith-sharing community yet? Find space to explore your faith, your questions, and your understanding of self in one of our many opportunities to get connected. Find more at the link below.