Welcome to Campus Ministry!
Campus Ministry at the University of Portland provides opportunities for all members of the community to grow in awareness of God's presence and God's invitation to communion. For Christians this includes growing in the capacity to know, believe and live out the Good News of Jesus Christ. This flows from our grounding in the Catholic tradition inspired by the charism and spirituality of the Congregation of Holy Cross.
Need prayer? Visit our Prayer Request Page!
To learn about upcoming Campus Ministry opportunities, subscribe to our newsletter.
Campus Ministry Highlights
Feast of Bl. Basil Moreau, C.S.C.
The Holy Cross community and the wider campus community will celebrate the feast of Holy Cross founder, Fr. Basil Moreau, C.S.C. on Sunday, January 20. All three Sunday Masses will honor Fr. Moreau, and the 4:30 p.m. will also celebrate the bestowal of the Spirit of Holy Cross Award, Holy Cross's highest honor given to a lay collaborator.  All are welcome!
Encounter with Christ Retreat Application
On the Encounter with Christ retreat, participants explore their relationships with self, God, and others, all while building community with fellow retreatants. The next Encounter with Christ retreat will take place February 22nd-24th and the application will be open January 13th-27th. Find out more at the link below!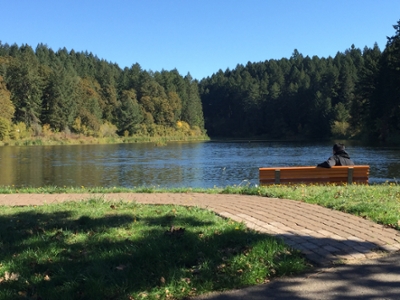 Silent Retreat Application
How can a weekend of silence impact your spiritual life? Find out on Campus Ministry's upcoming Silent Retreat, taking place February 8th-10th. The application for this retreat will be open January 14th-28th. Spaces are limited. Find more details at the link below!