Hawthorne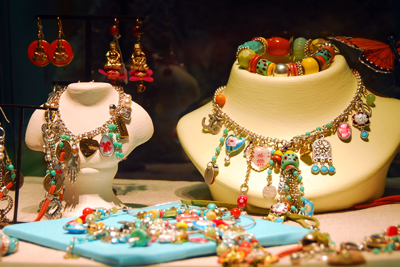 Located in the heart of Southeast Portland, the Hawthorne area stretches nearly 50 blocks, from SE 12th Ave. to SE 60th Ave., and is filled with one-of-a-kind shops and restaurants. Spend an afternoon window shopping, trying on new and vintage clothing, and snacking on food from some of Portland's favorite eateries. Don't miss Momento PDX (local art and gifts), Powell's on Hawthorne (a satellite location of the flagship bookstore), the Bagdad Theater (first-run movies and pizza in a beer pub), or Apizza Scholls (one of Portland's best pizzas).
How to get there: 
Take Willamette Blvd. to N Rosa Parks Way | Turn right on N . Greeley Ave. | Continue onto I-5 South. | Exit at 300B following signs to Oregon City | Continue onto SE Belmont St. | Turn right on SE 11th Ave. | Turn left onto SE Hawthorne Blvd. Trip time: 15 minutes/6.9 miles.
TriMet 35 (from N. Portsmouth & Willamette) or 44 (from the main campus entrance) to SW 5th & SW Main; change to TriMet 14 at SW 4th & SW Madison. Trip time: 54 minutes.