Welcome to Portland
There's No Place Like Home
The city of Portland is divided into five sections and UP resides in North Portland, the "fifth quadrant," affectionately known as "NoPo." Explore the six neighborhoods surrounding UP to discover gorgeous parks both large and small, unique stores, coffee shops, pubs, movie theaters, and a wide range of dining options from food carts to top-rated restaurants.
Your Next Big Adventure Is Just around the Corner
Now Showing
Whether you enjoy live theater, headliner performances, exciting exhibitions, or symphonic extravaganzas, Portland's vibrant arts scene has something for all that inspires you.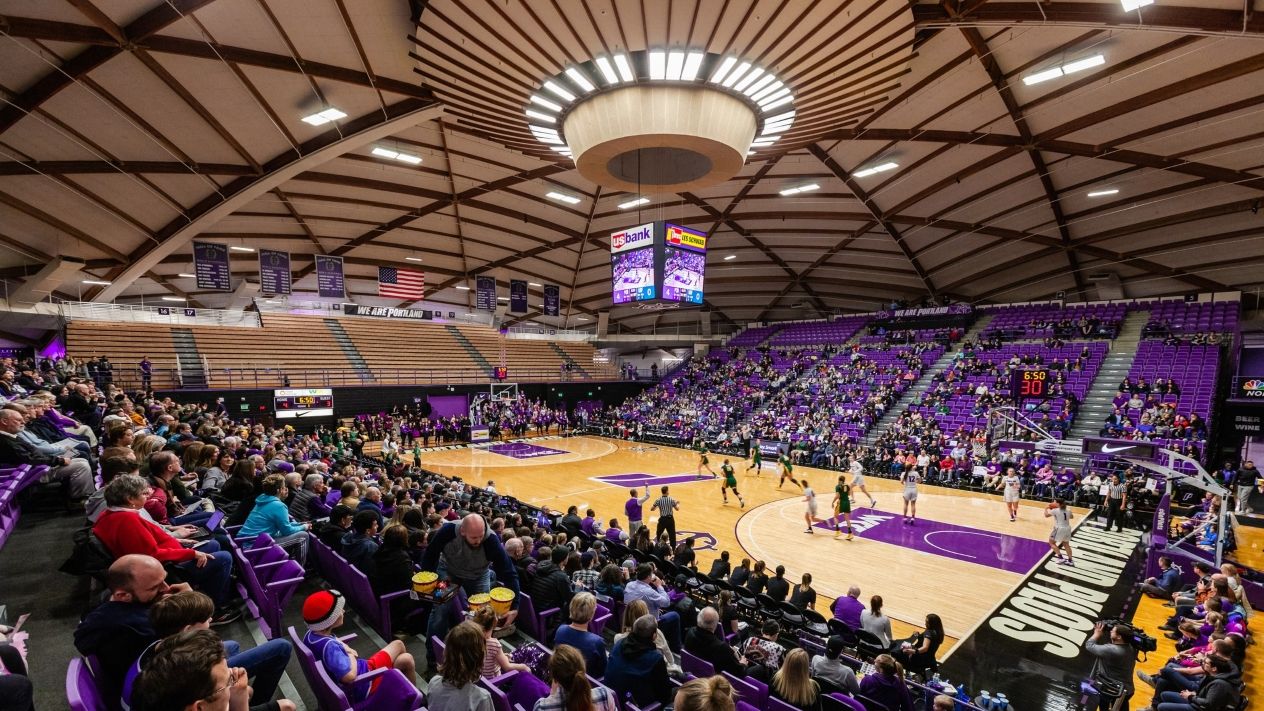 Sports Fans Welcome
Minutes away you can catch a pro soccer or Trail Blazers game, or hit our Chiles Center for the Blazers' Rip City Remix G-League team. From hockey to roller derby, it's game ON!
Bring Your Appetite
Food carts, farmers markets, award-winning restaurants—there's a reason why Portland is consistently ranked one of the best food cities in America.
Northwest Wonderland
UP is the ideal home base for surfing, powder chasing, waterfall hiking, river kayaking, high-desert climbing, and starlit camping—and Outdoor Pursuits can help you do it all.
Engage with Our Communities
One-of-a-kind opportunities to make a difference where you live.
Our mission to educate the whole person drives our commitment to social justice, both within Portland and beyond. From service work and immersion experiences, to social justice internships and DEIJ programs, we actively support students in expanding their skills and their understanding of how to direct their collective energy to help others.

Plan Your Visit
Don't just take our word for it! The best way to get to know the incredible opportunities and experiences that await you at UP and in the city of Portland is to come and see for yourself. There's so much to eat, see, and do! Schedule a visit and find out why more than 3,000 students call The Bluff their home away from home.