Colleges, Schools, and Departments
A Versatile Pathway to a Multitude of Careers
College of Arts and Sciences
The oldest and largest school at University of Portland, CAS students can choose from 26 majors through 15 departments to pursue degrees in the humanities, natural sciences, performing arts, social sciences, and interdisciplinary fields. Graduates go on to become doctors, lawyers, scientists, entrepreneurs, professors, and many other professions.
Ethical Leaders Prepared to Make an Impact on the World
Pamplin School of Business
At the AACSB-accredited Pamplin School of Business, students develop the entrepreneurial mindset, ethical lens, and leadership skills to manage organizations. We offer 8 majors and 4 graduate programs, including the most affordable MBA in the Pacific Northwest, plus opportunities to work with our partners including Nike and the Trail Blazers.
Every Heart. Every Mind. Every Child.
School of Education
The School of Education partners with 100+ schools in 18 school systems and offers degrees in both elementary and secondary education, as well as master's, doctorate, and professional licensure coursework. Undergraduates begin working in local schools their first semester and complete over 1,200 hours of field experience prior to graduation.
Oregon's Largest Nursing School
School of Nursing & Health Innovations
With CCNE-accredited BSN and DNP programs and the first and only fully accredited, state-of-the-art simulated health center in Oregon, SONHI empowers students with the skills, knowledge, and mindset to be compassionate leaders in their fields and the ability to adapt to the needs of a rapidly changing health care landscape.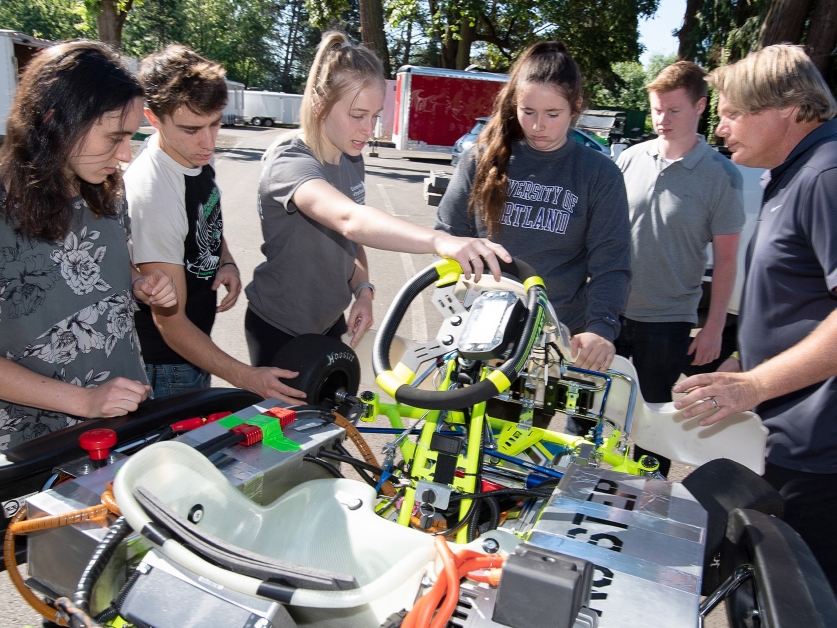 Engineering for Impact
Shiley School of Engineering
Shiley offers undergraduate degrees in civil, electrical, and mechanical engineering, computer science, and a 4+1 master's degree in biomedical engineering. Our ABET-accredited programs focus on teaching students to recognize, care about, and solve the technical problems that affect society through dynamic coursework that emphasizes innovation.