Sports and Fitness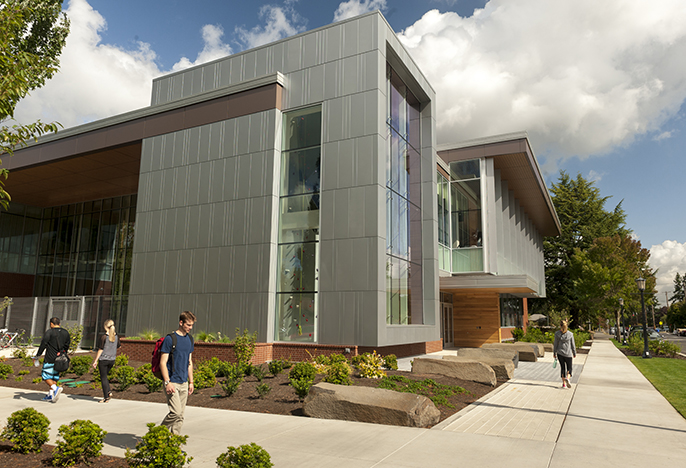 Recreational Services
Recreational Services offers several programs to meet your recreation needs including intramural sports, outdoor pursuits, and fitness classes. The Beauchamp Recreation & Wellness Center is the center for fitness and wellness on campus, and it features cardio and weight training areas, fitness studios, basketball and volleyball courts, a rock wall, and an indoor track. The Bike Shop is also in the Beauchamp Center. Stop by for your workouts and to get program information!
Sport Clubs
The Office of Student Activities offers dozens of sports clubs for the Pilot community. From golf to soccer to mountain biking — UP has a student-run sports club for every type of athlete. 
Portland Pilots Athletics
Portland Pilot athletics features 16 NCAA Division I intercollegiate sports teams. Wear your purple and white and show your Pilot spirit! Go Pilots!
