Academic Leaders
David Mengel, Ph.D., Provost
Dr. Mengel joined the University of Portland as Provost on July 1, 2023. He earned a B.A. in English Literature from Vanderbilt University; an M.Phil. in Theology (Church History) from Cambridge University; and an M.A. and Ph.D. in Medieval Studies from the University of Notre Dame. He was a Visiting Doctoral Student at Justus Liebig University in Germany and attended the Institute for Management & Leadership in Education at Harvard University.
In addition to his administrative position as Provost, Dr. Mengel is also a Professor of History. His research and teaching focus on medieval Europe, especially on the city of Prague under the rule of Emperor Charles IV. He is the recipient of a Fulbright Research Fellowship and the Marshall Scholarship, among many other academic recognitions. His scholarship has appeared in several leading academic journals and has been presented at conferences around the world.
Elise Moentmann, PhD, Vice Provost and Associate Provost for Academic Affairs
Elise M. Moentmann, PhD, came to the University of Portland in 1998. She has previously served as Associate Dean for Students in the College of Arts and Sciences, Chair in the Department of History, and Director of the Summer Salzburg Program. She has also chaired or served on numerous University and Academic Senate Committees.  She has taught courses in Modern European history, Modern East Asian history, and urban history.  She is a member of the following scholarly and professional organizations: American Historical Association, Society of French Historical Studies, Society of Architectural Historians, National Academic Advising Association (NACADA).
Moentmann received her bachelor of architecture and master of arts (history) degrees from Louisiana Tech University and a doctor of philosophy (history) from the University of Illinois Urbana-Champaign.
Cara Hersh, PhD, Assistant Provost for Scholarly Engagement & Career Readiness
Cara Hersh is assistant provost for undergraduate scholarly engagement and career readiness. Her office oversees the Career Education Center, the Honors Program, fellowships and grants, and undergraduate research. In addition, she is a professor in the English department; her scholarship focuses on medieval literature. Hersh joined the University of Portland in 2006 and served as an associate dean in the College of Arts and Sciences for two years before becoming assistant provost in 2022.
Hersh received a bachelor of arts in English from Haverford College and her master of arts and doctor of philosophy in English from Duke University.
Xan Arch, MS, Dean of the Library
Xan Arch joined the University of Portland in 2015 as dean of the Clark Library. Xan has a BA in English and French literatures and a MA in English literature from Stanford University. She earned her MS in library and information science from San Jose State University in 2007.

Valerie S. Banschbach, PhD, Dean of the College of Arts and Sciences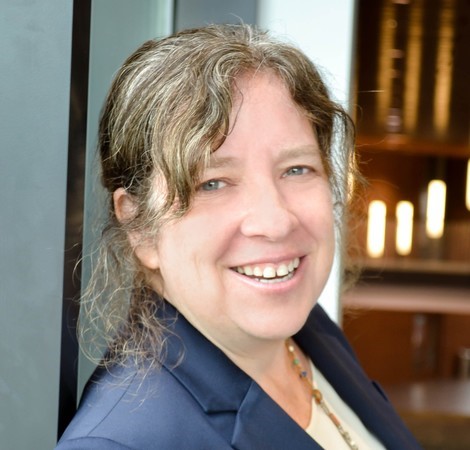 Dr. Banschbach joined the University in 2022. She had previously served as Associate Provost and Dean of Sciences & Education at Gustavus Adolphus College in St. Peter, Minnesota. Dr. Banschbach also previously held faculty and academic leadership positions at Roanoke College in Virginia and Saint Michael's College in Vermont. Her accomplishments include a State Council of Higher Education Outstanding Faculty Award for Virginia and a Fulbright-Nehru grant for work in India. Recently, she also served as President of the Association for Environmental Studies and Sciences.
Dr. Banschbach received her bachelor's degree and PhD, both in Biology, from Pomona College and the University of Miami, respectively. Her recent research and teaching have been in environmental studies and science, so she will also have an appointment as a tenured Professor in UP's Department of Environmental Studies.
Matthew Deschner, M.B.A., Dean of Admissions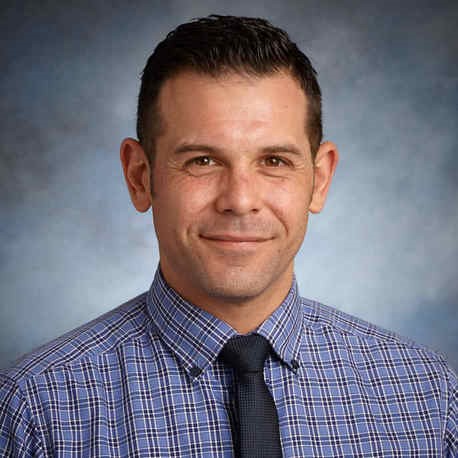 Matt has been a member of UP's Admissions team for seventeen years and currently serves as Associate Director. Matt's portfolio includes recruitment in important admissions markets such as Hawai'i, Guam, American Samoa, and Nevada; providing mentorship and support to new Admissions team members; and, overseeing the planning and execution of Weekend on The Bluff.
Michael L. DeVaughn, PhD, Dean of the Pamplin School of Business
Dr. DeVaughn joins the University in 2021. He previously had been a faculty member at Opus College of Business at the University of St. Thomas in Minneapolis, Minnesota where he served in various leadership roles at the institution including Faculty Director of the M.B.A. Program and Research Fellow in the Schulze School of Entrepreneurship. His scholarship has centered on organizational learning and entrepreneurship, as well as the delivery of business education. 
Dr. DeVaughn received his bachelor's degree from Brown University, his M.B.A. from Indiana University, and his Ph.D. from the University of Wisconsin-Madison. Prior to joining St. Thomas, he served on the faculty at the University of Minnesota and enjoyed a successful career in the private sector with corporations including Ralston Purina, PepsiCo, and Fleet Financial Group (now Bank of America).
Brian Fabien, PhD, Dean of the Shiley School of Engineering
Dr. Brian Fabien joined the University of Portland in 2020. Dr. Fabien holds a Ph.D., Master of Philosophy, and Master of Science degree in Mechanical Engineering from Columbia University in New York; and a Bachelor of Engineering with Honors Degree from the City College of New York.  Prior to his arrival in the University of Washington system in 1993, Dr. Fabien held prior professorships at the University of the West Indies and Ohio University.  A corporate career in engineering preceded academia, highlighted by his role as the lead mechanical engineer overseeing the guidance sensors for the famed Hubble Space Telescope.  Other industry posts include Xerox Corporation, PerkinElmer, and Textron, Inc. (Lycoming Engines Division). 
Joane Moceri, PhD, RN, Dean of the School of Nursing and Health Innovations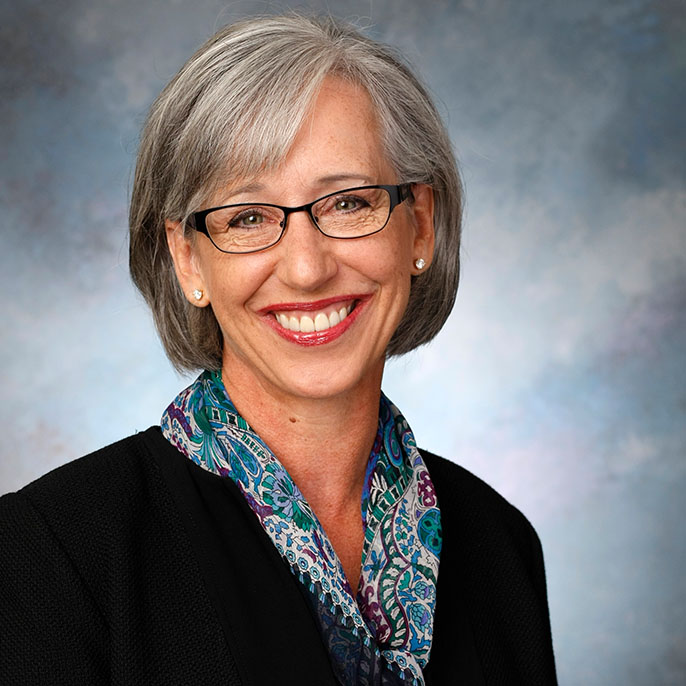 Joane T. Moceri, PhD, MN, RN, is Dean of, and Professor at the University of Portland, School of Nursing and Health Innovations. Dr. Moceri completed her PhD in Nursing Science degree at the University of Washington in 2006 and MN with an emphasis on Communities, Populations, and Health degree at the University of Washington Tacoma in 2000. She joined the faculty of University of Portland in 2012 after teaching at the University of Washington and founding a community college nursing program. She also served as the dean of the SONHI from 2015-2018. Her research interests include bias in the nursing workplace, increasing underrepresented populations in nursing, and emergency nurses' knowledge and attitudes about pain.  
John Watzke, PhD, Dean of the School of Education, Dean of the Graduate School
John L. Watzke joined the University as dean of the School of Education in 2010. He was appointed as Dean of the Graduate School in 2019.  His research and work has focused on the development and support of teaching communities, teacher performance assessment, professional development and educational policy. Affirming the belief that theory should be connected to practice, he maintains his teacher certification in foreign language education. Watzke is a founding member of the International Society for Language Studies, a 501c(6) non-profit, organized in 2002 by scholars united in their goal to create an interdisciplinary society of scholars and practitioners from fields such medicine, law, the arts and social sciences engaged in language studies. He earned his bachelor of arts, master of arts, and doctor of philosophy degrees from the University of Iowa.