Academic Leaders
Herbert A. Medina, PhD, Acting President, Provost
Dr. Herbert A. Medina, currently UP Provost, has been appointed Acting President of our University effective July 1.  Before becoming the University's provost in 2020, Herbert Medina joined the University of Portland as dean of the College of Arts and Sciences in 2018. Prior to his appointment at the University of Portland, he served as associate dean for faculty/staff development and student success at the Frank R. Seaver College of Science and Engineering at Loyola Marymount University.
Dr. Medina earned a bachelor of science in mathematics and computer science, a master of arts, and doctor of mathematics, all from the University of California, Berkeley. He is a member of the Mathematical Association of America (MAA) and the Society for Advancement of Chicanos and Native Americans in Science (SACNAS.)
Elise Moentmann, PhD, Associate Provost for Academic Affairs
Elise M. Moentmann, PhD, came to the University of Portland in 1998. She has previously served as Associate Dean for Students in the College of Arts and Sciences, Chair in the Department of History, and Director of the Summer Salzburg Program. She has also chaired or served on numerous University and Academic Senate Committees.  She has taught courses in Modern European history, Modern East Asian history, and urban history.  She is a member of the following scholarly and professional organizations: American Historical Association, Society of French Historical Studies, Society of Architectural Historians, National Academic Advising Association (NACADA).
Moentmann received her bachelor of architecture and master of arts (history) degrees from Louisiana Tech University and a doctor of philosophy (history) from the University of Illinois Urbana-Champaign.
Eduardo J. Contreras, Jr., EdD, Associate Provost for International Education, Diversity and Inclusion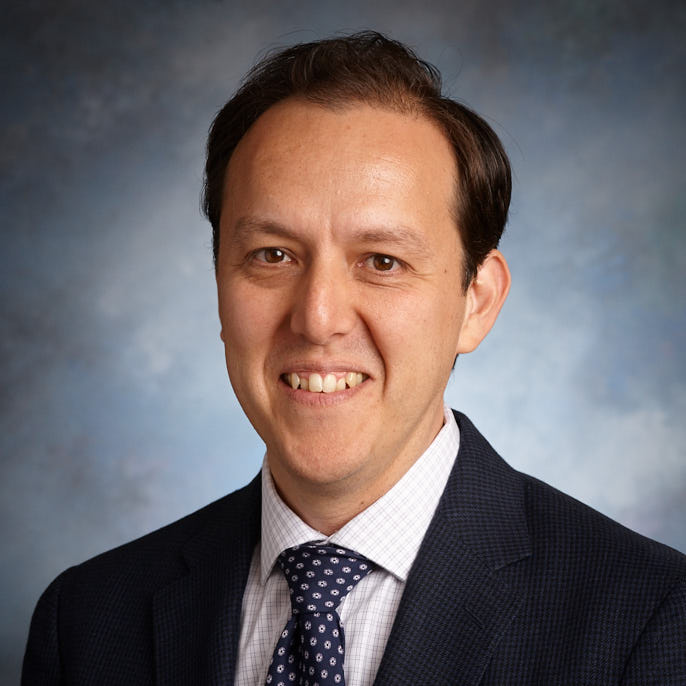 Eduardo Contreras is associate provost for international education, diversity, and Inclusion. He has served as the director of studies abroad since 2015 and has been chair of the Collaborative on International Studies and Global Outreach (CISGO) and member of the President's Advisory Committee on Inclusion since 2016. He also teaches in the higher education and student affairs (MA-HESA) master's program.
He has presented and written extensively on international education and inclusion with a chapter recently appearing in the book Promoting Inclusion in Education Abroad. In addition to an EdM and EdD from Harvard University, he earned a BA in history and an MA in Asian cultures and languages from the University of Texas at Austin. 
John Orr, PhD, Scholarly Engagement & Career Readiness
John Orr is assistant provost for undergraduate scholarly engagement and career readiness. His office oversees the Career Education Center, the Honors Program, fellowships and grants, and undergraduate research. In addition, he is a professor in the English department.
Orr received a bachelor of arts in English and sociology from Hardin-Simons University and a master of arts in English from the University of Oklahoma. He received his doctor of English from Duke University.
Xan Arch, MS, Dean of the Library
Xan Arch joined the University of Portland in 2015 as dean of the Clark Library. Xan has a BA in English and French literatures and a MA in English literature from Stanford University. She earned her MS in library and information science from San Jose State University in 2007.

Gerardo Cifuentes, M.S., Associate Provost of Admissions
Prior to his appointment at UP, Gerardo has held leadership roles in admissions, retention, and other student services at Warner Pacific University, Mt. Hood Community College, Lane Community College, and most recently at Columbia Gorge Community College. Gerardo's work at these institutions has been guided by a strong commitment to access, diversity, and retention.
Originally from Mexico City, Gerardo attended Oklahoma Christian University on a soccer scholarship; he graduated with a Bachelor of Science degree in Business Administration. Gerardo later earned a Master of Science in Business Administration from Warner Pacific University.
Michael L. DeVaughn, PhD, Dean of the Pamplin School of Business
Dr. DeVaughn joins the University from the Opus College of Business at the University of St. Thomas in Minneapolis, Minnesota. He has been a faculty member at St. Thomas since 2008 and has served in various leadership roles at the institution including Faculty Director of the M.B.A. Program and Research Fellow in the Schulze School of Entrepreneurship. His scholarship has centered on organizational learning and entrepreneurship, as well as the delivery of business education. 
Dr. DeVaughn received his bachelor's degree from Brown University, his M.B.A. from Indiana University, and his Ph.D. from the University of Wisconsin-Madison. Prior to joining St. Thomas, he served on the faculty at the University of Minnesota and enjoyed a successful career in the private sector with corporations including Ralston Purina, PepsiCo, and Fleet Financial Group (now Bank of America).
Brian Fabien, PhD, Dean of the Shiley School of Engineering
Dr. Brian Fabien joined the University of Portland in 2020. Dr. Fabien holds a Ph.D., Master of Philosophy, and Master of Science degree in Mechanical Engineering from Columbia University in New York; and a Bachelor of Engineering with Honors Degree from the City College of New York.  Prior to his arrival in the University of Washington system in 1993, Dr. Fabien held prior professorships at the University of the West Indies and Ohio University.  A corporate career in engineering preceded academia, highlighted by his role as the lead mechanical engineer overseeing the guidance sensors for the famed Hubble Space Telescope.  Other industry posts include Xerox Corporation, PerkinElmer, and Textron, Inc. (Lycoming Engines Division). 
Norah A. Martin, PhD, Interim Dean of the College of Arts and Sciences
Norah Martin serves as the Interim Dean for the College of Arts and Sciences for the 2021 - 2022 Academic year. 
Casey Shillam, PhD, Dean of the School of Nursing
Casey R. Shillam is the dean of the School of Nursing at the University of Portland.  She joined UP in 2015 as an associate professor and began service as the associate dean for the undergraduate program in October 2015. She serves as Certification Line Director: Gerontological Nursing for Nursing Specialty Education. She is also a member of the board of directors of the Chuckanut Health Foundation, the NW Organization of Nurse Executives and founding director of the Hartford Gerontological Nursing Leaders. She is a member of Sigma Theta Tau International Beta Psi/omicron Upsilon Chapters. Shillam received her baccalaureate, master's, and doctoral degrees in nursing from Oregon Health & Science University. 
John Watzke, PhD, Dean of the School of Education, Dean of the Graduate School
John L. Watzke joined the University as dean of the School of Education in 2010. He was appointed as Dean of the Graduate School in 2019.  His research and work has focused on the development and support of teaching communities, teacher performance assessment, professional development and educational policy. Affirming the belief that theory should be connected to practice, he maintains his teacher certification in foreign language education. Watzke is a founding member of the International Society for Language Studies, a 501c(6) non-profit, organized in 2002 by scholars united in their goal to create an interdisciplinary society of scholars and practitioners from fields such medicine, law, the arts and social sciences engaged in language studies. He earned his bachelor of arts, master of arts, and doctor of philosophy degrees from the University of Iowa.