Academic Leaders
Thomas Greene, EdD, Provost
Thomas Greene's professional appointments over 46 years have ranged from teacher and professor to superintendent and provost. He has also served as associate superintendent in two large Oregon school districts: Beaverton and Gresham.
Before becoming the University's provost, Greene served as the dean of the Graduate School and associate provost.
He completed his doctorate in a joint degree program at University of Oregon and Portland State University, his master degree at Lewis and Clark College, and his undergraduate degree at Portland State University.
Elise Moentmann, PhD, Associate Provost
Elise Moentmann came to the University of Portland in 1998. She has previously served as chair in the Department of History and the director of the Summer Salzburg Program. She has also served as the faculty advisor to Phi Alpha Theta and chaired or served on numerous University and Academic Senate Committees. She is a member of the following scholarly and professional organizations: American Historical Association, Society of French Historical Studies, Society of Architectural Historians, National Academic Advising Association (NACADA), American Conference of Academic Deans. 
Moentmann received her bachelor of architecture and master of arts degrees from Louisiana Tech University and a doctor of philosophy from the University of Illinois Urbana-Champaign.
Eduardo J. Contreras, Jr., EdD, Assistant Provost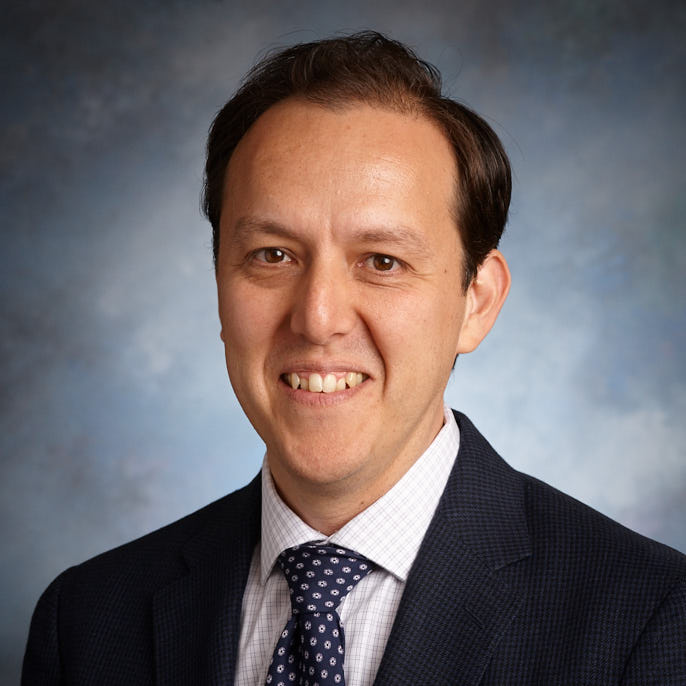 Eduardo Contreras is assistant provost for international education, diversity, and Inclusion. He has served as the director of studies abroad since 2015 and has been chair of the Collaborative on International Studies and Global Outreach (CISGO) and member of the President's Advisory Committee on Inclusion since 2016. He also teaches in the higher education and student affairs (MA-HESA) master's program.
He has presented and written extensively on international education and inclusion with a chapter recently appearing in the book Promoting Inclusion in Education Abroad. In addition to an EdM and EdD from Harvard University, he earned a BA in history and an MA in Asian cultures and languages from the University of Texas at Austin. 
John Orr, PhD, Assistant Provost
John Orr is assistant provost for undergraduate scholarly engagement. His office oversees the Honors Program, fellowships and grants, and undergraduate research. In addition, he is a professor in the English department.
Orr received a bachelor of arts in English and sociology from Hardin-Simons University and a master of arts in English from the University of Oklahoma. He received his doctor of English from Duke University.
Robin Anderson, EdD, Dean of the Pamplin School of Business and the Franz Chair in Entrepreneurship
In 1988, Dr. Anderson was named the Robert W. Franz Chair for Entrepreneurship at the University of Portland where he created the Entrepreneur Scholars Program—the only educational program to twice be selected for the National Model Program Award. He founded the Franz Center for Leadership, Entrepreneurship and Innovation, which has received the NASDAQ Center of Excellence Award and has been ranked in the top tier of Entrepreneurship Centers. In 2006, Anderson became dean of the Pamplin School of Business and has worked closely with the faculty to develop a culture of entrepreneurship and innovation which has led to graduates becoming preferred hires in their fields and has integrated the Pamplin School of Business into the business community.
Xan Arch, MS, Dean of the Library
Xan Arch joined the University of Portland in 2015 as dean of the Clark Library. Xan has a BA in English and French literatures and a MA in English literature from Stanford University. She earned her MS in library and information science from San Jose State University in 2007.

Matthew Kuhn, PhD, Interim Dean of the Shiley School of Engineering
Matthew Kuhn is the interim dean of the Shiley School of Engineering. He is a licensed civil engineer with degrees from University of Missouri, Tulane University and University of California, Berkeley. His research interests focus on Geotechnical engineering, with emphasis in granular mechanics, constitutive modeling, and material instabilities. Matthew is also a member of the American Society of Civil Engineers, the Geotechnical Institute, and the Engineering Mechanics Institute. 
Jason McDonald, MEd, Dean of Admissions
Jason S. McDonald joined the university in 1997 and has been dean of admissions since 2006.  Jason earned a bachelor of arts at Whitman College and Ed.M. at Washington State University.
Herbert Medina, PhD, Dean of the College of Arts and Sciences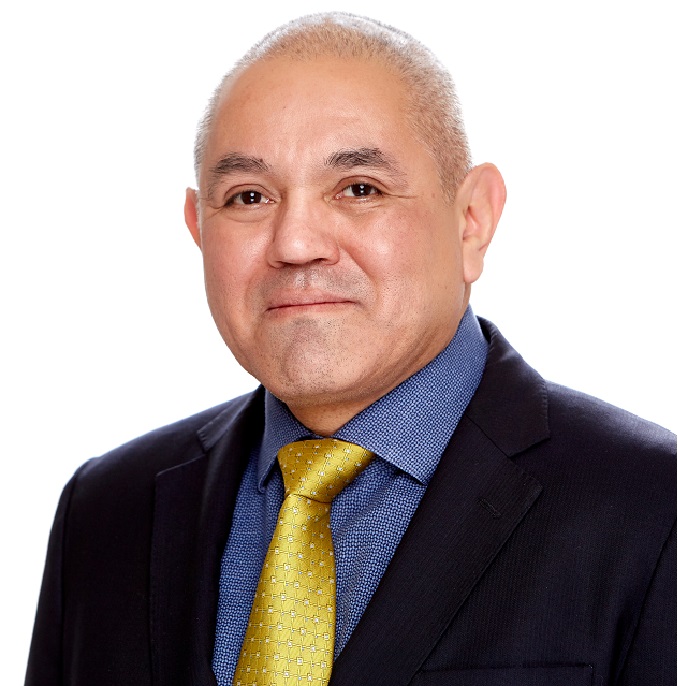 Herbert Medina joined the University of Portland as dean of the College of Arts and Sciences in 2018. Prior to his appointment at the University of Portland, he served as associate dean for faculty/staff development and student success at the Frank R. Seaver College of Science and Engineering at Loyola Marymount University.
Medina earned a bachelor of science in mathematics and computer science, a master of arts, and doctor of mathematics, all from the University of California, Berkeley. He is a member of the Mathematical Association of America (MAA) and the Society for Advancement of Chicanos and Native Americans in Science (SACNAS.)
Casey Shillam, PhD, Dean of the School of Nursing
Casey R. Shillam is the dean of the School of Nursing at the University of Portland.  She joined UP in 2015 as an associate professor and began service as the associate dean for the undergraduate program in October 2015. She serves as Certification Line Director: Gerontological Nursing for Nursing Specialty Education. She is also a member of the board of directors of the Chuckanut Health Foundation, the NW Organization of Nurse Executives and founding director of the Hartford Gerontological Nursing Leaders. She is a member of Sigma Theta Tau International Beta Psi/omicron Upsilon Chapters. Shillam received her baccalaureate, master's, and doctoral degrees in nursing from Oregon Health & Science University. 
John Watzke, PhD, Dean of the School of Education, Dean of the Graduate School
John L. Watzke joined the University as dean of the School of Education in 2010. He was appointed as Dean of the Graduate School in 2019.  His research and work has focused on the development and support of teaching communities, teacher performance assessment, professional development and educational policy. Affirming the belief that theory should be connected to practice, he maintains his teacher certification in foreign language education. Watzke is a founding member of the International Society for Language Studies, a 501c(6) non-profit, organized in 2002 by scholars united in their goal to create an interdisciplinary society of scholars and practitioners from fields such medicine, law, the arts and social sciences engaged in language studies. He earned his bachelor of arts, master of arts, and doctor of philosophy degrees from the University of Iowa.
Steven Kolmes, PhD, Molter Chair in Science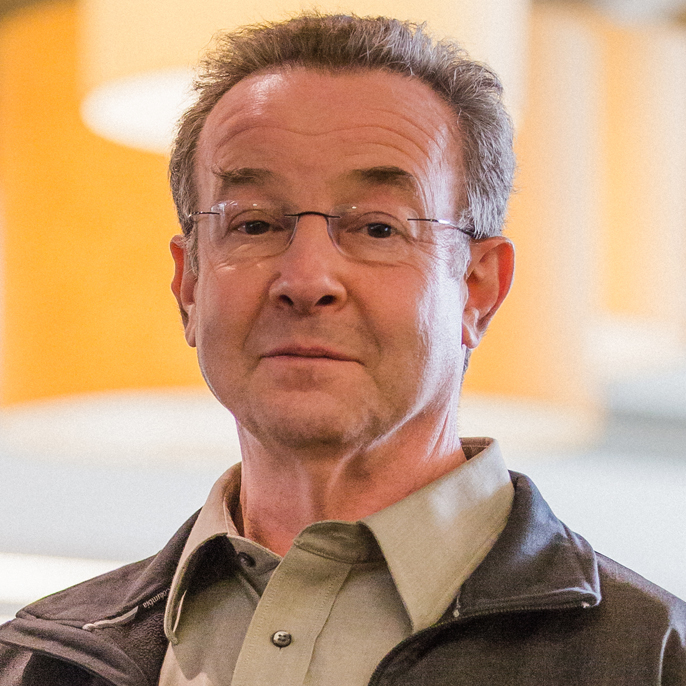 Steven A. Kolmes is director of the Environmental Studies Program, professor of biology, and occupant of the Rev. John Molter, CSC, Chair in Science at the University of Portland. Kolmes has degrees in zoology from Ohio University and the University of Wisconsin-Madison. His interests are in the areas of salmon recovery planning, combining ethical and scientific analyses in environmental policy discussions, water and air quality issues, and the sublethal effects of pesticides. He teaches courses in marine biology, invertebrate zoology, environmental science, animal behavior, and team-teaches a course entitled "Theology in Ecological Perspective" with theology professor Russell Butkus.
Kenneth Lulay, PhD, Margaret M. and Vincent P. Aquino Professorship in Engineering
Ken Lulay is the chair of the mechanical engineering program and is the Margaret M. and Vincent P. Aquino Endowed Associate Professor in Engineering. He received a bachelor of science and master of science in mechanical engineering from the University of Portland and a doctor of philosophy from University of Washington. He has practiced engineering as a design engineer (Hyster Company, Portland) and manufacturing research and development engineer (Boeing, Seattle) for 11 years. His research interests include technical and historical aspects of failure analysis and history of engineering and industry in the Pacific Northwest. Pedagogical research includes development of both laboratory and design curricula that span multiple course in mechanical engineering curriculum.