ReadUP - One Book Together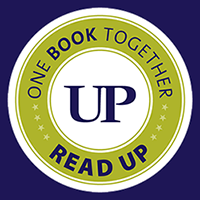 ReadUP is University of Portland's annual celebration of literature in which the entire campus community — students, faculty, and staff — are invited and encouraged to read "one book together." Free copies of each year's selection are distributed by the Clark Library, and book discussion groups are formed in the residence halls and at faculty/staff brown bag lunches. The campaign culminates with a public lecture and discussion by the book's author, as part of the Schoenfeldt Distinguished Visiting Writers Series. The author's visit to the UP campus — and the efforts to get each year's riveting selection into the hands, heads and hearts of UP students, faculty and staff — is sponsored by the Schoenfeldt Distinguished Writers Series, the Office of the Provost, Garaventa Center for Catholic Intellectual Life & American Culture, Clark Library, Office of Residence Life, the Office of University Relations, and the Office of Marketing and Communications.  
2018-2019 - Let the Great World Spin - Colum McCann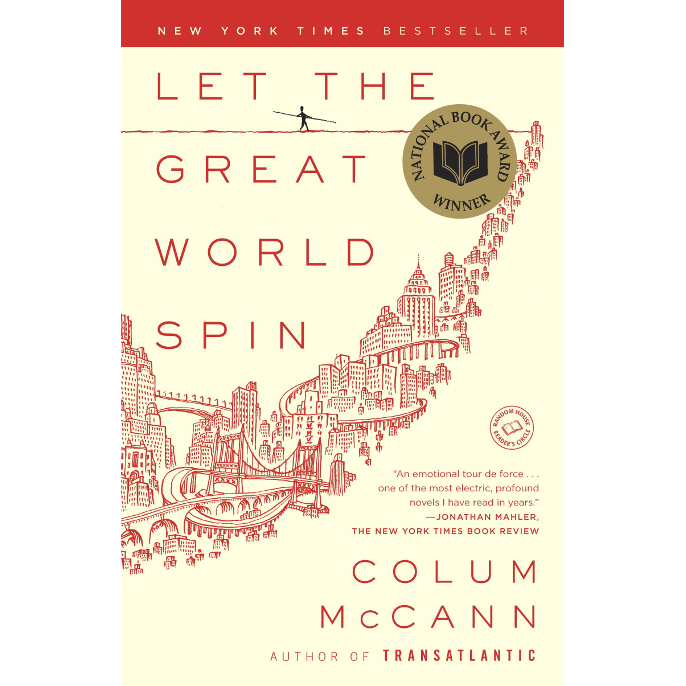 About this year's selection
A dazzling and hauntingly rich vision of the loveliness, pain, and mystery of New York City in the 1970s In the dawning light of the late summer morning, the people of lower Manhattan stand hushed, staring up in disbelief at the Twin Towers…
It is August, 1974, and a tightrope walker is running, dancing, leaping between the towers, suspended a quarter-mile in the sky. In the streets below, ordinary lives become extraordinary as award-winning novelist Colum McCann crafts this stunningly realized portrait of a city and its people.
Born and raised in Dublin, Ireland, Colum McCann has been the recipient of many international honors, including the National Book Award, the International Dublin Impac Prize, a Chevalier des Arts et Lettres from the French government, election to the Irish arts academy, several European awards, the 2010 Best Foreign Novel Award in China, and an Oscar nomination. In 2017 he was elected to the American Academy of Arts.  His work has been published in over 40 languages.  
Upcoming Events 
Check back in fall 2018 for information on how to get your free copy of the book!
Thursday, February 7, 2019
Book Discussion Group facilitated by Fr. Charlie Gordon, CSC. Light refreshments served.
12-1 p.m. | Library Conference Room, 2nd floor
Wednesday, February 13, 2019
Book Discussion Group facilitated by Fr. Charlie Gordon, CSC. Light refreshments served.
12-1 p.m. | Library Conference Room, 2nd floor
Tuesday, February 19, 2019
Book Discussion Group facilitated by Fr. Charlie Gordon, CSC. Light refreshments served.
12-1 p.m. | Library Conference Room, 2nd floor
Wednesday, February 20, 2019
Schoenfeldt Distinguished Visiting Writers Series presents Colum McCann
7 p.m. | Public Lecture | Buckley Center Auditorium | Free
Book signing to follow