ReadUP - One Book Together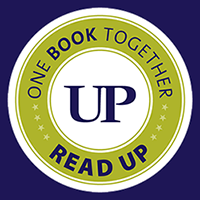 ReadUP is University of Portland's annual celebration of literature in which the entire campus community — students, faculty, and staff — are invited and encouraged to read "one book together." Free copies of each year's selection are distributed by the Clark Library, and book discussion groups are formed in the residence halls and at faculty/staff brown bag lunches. The campaign culminates with a public lecture and discussion by the book's author, as part of the Schoenfeldt Distinguished Visiting Writers Series. The author's visit to the UP campus — and the efforts to get each year's riveting selection into the hands, heads and hearts of UP students, faculty and staff — is sponsored by the Schoenfeldt Distinguished Writers Series, the Office of the Provost, Garaventa Center for Catholic Intellectual Life & American Culture, Clark Library, Office of Residence Life, the Office of University Relations, and the Office of Marketing and Communications.  
2018-2019 - Let the Great World Spin - Colum McCann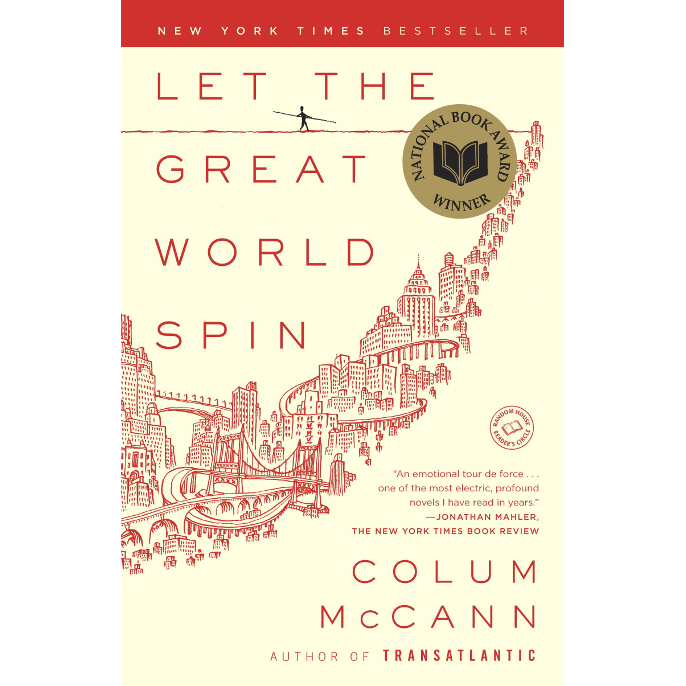 About this year's selection
UP's Clark Library rockstars have compiled a useful guide to highlights of Let the Great World Spin, the 2019 ReadUP selection. You can access that libguide at this link.
Upcoming Events 
Starting November 12, 2018
Books available for pick-up between 7:30am and 10pm at the Clark Library main circulation desk. Students living in residence halls will pick up their copies from their hall directors.
Thursday, February 7, 2019
Book Discussion Group facilitated by Fr. Charlie Gordon, CSC. Light refreshments served.
12-1 p.m. | Library Conference Room, 2nd floor
Wednesday, February 13, 2019
Book Discussion Group facilitated by Fr. Charlie Gordon, CSC. Light refreshments served.
12-1 p.m. | Library Conference Room, 2nd floor
Tuesday, February 19, 2019
Book Discussion Group facilitated by Fr. Charlie Gordon, CSC. Light refreshments served.
12-1 p.m. | Library Conference Room, 2nd floor
Wednesday, February 20, 2019
Schoenfeldt Distinguished Visiting Writers Series presents Colum McCann
7 p.m. | Public Lecture | Buckley Center Auditorium | Free
Book signing to follow