ReadUP - One Book Together
ReadUP is University of Portland's annual celebration of literature in which the entire local campus community—students, faculty, and staff—are invited to read "one book together." Free copies of each year's selection are distributed by the Clark Library, and book discussion groups are formed in the residence halls and at brown bag lunches. The campaign culminates with a public lecture and discussion by the book's author, as part of the Schoenfeldt Distinguished Visiting Writers Series. The author's visit to the UP campus—and the efforts to get each year's riveting selection into the hands, heads and hearts of UP students, faculty and staff—is sponsored by the Schoenfeldt Distinguished Writers Series, the Office of the Provost, Garaventa Center for Catholic Intellectual Life & American Culture, Clark Library, Office of Residence Life, the Office of University Relations, and the Office of Marketing and Communications. 
Reading Guide for Catalog of Unabashed Gratitude
2023-24 - Catalog of Unabashed Gratitude - Ross Gay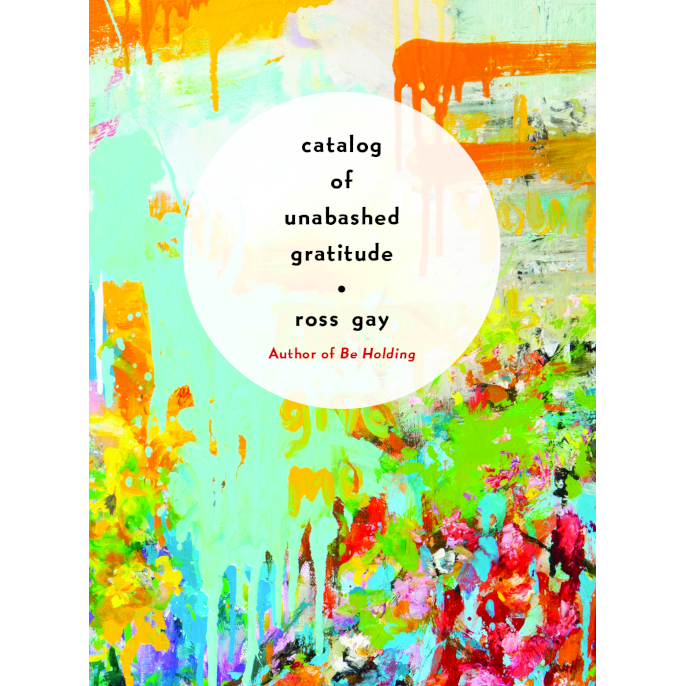 About this year's selection
"Like one big celebration bursting with joy . . . . Whether you're feeling like you have a whole brass band of gratitude or if you're feeling like you only have a rusty horn, read this book. Gay even thanks you for reading it, saying 'I can't stop my gratitude, which includes dear reader, you for staying here with me, for moving your lips just so as I speak.'" ~Tess Taylor, NPR
"Almost no one has the faith Gay seems to have in poetry's ability to tap grace from the happenings of his life. . . . He looks to the act of writing as real alchemy, and death, disappointment, and inequity become honey in his hands." ~Julia Berick, The Paris Review
Getting a copy 
Starting November 20: If you reserved a copy of Catalog of Unabashed Gratitude, it's time to pick up your book! Students living in residence halls will pick up their copy of the book from their hall director. For everyone else, books can be picked up from the Clark Library during open hours at the main circulation desk.
You can also borrow an electronic copy of the book through the Clark Library.
Upcoming events 
Book discussions
Open to all UP students, faculty, and staff. Each discussion will unpack a different theme from Catalog of Unabashed Gratitude:
Tuesday, March 12, 2024
Facilitated by Fr. Pat Hannon, CSC, UP English Dept
12-1 p.m. | Library Conference Room
Wednesday, March 13, 2024
Facilitated by Corey Pressman, UP School of Nursing & Health Innovations
12-1 p.m. | Library Conference Room
Thursday, March 14, 2024 - Join online!
Facilitated by Joshua Swidzinski and Lars Larson, UP English Dept
7:30-8-30 p.m. | On Zoom (link to follow)
Lecture by author Ross Gay
Monday, March 18, 2024
Schoenfeldt Distinguished Visiting Writers Series presents Ross Gay
7:30-8:30pm | Buckley Center Auditorium | Free and open to the public