ReadUP - One Book Together
ReadUP is University of Portland's annual celebration of literature in which the entire local campus community—students, faculty, and staff—are invited to read "one book together." Free copies of each year's selection are distributed by the Clark Library, and book discussion groups are formed in the residence halls and at brown bag lunches. The campaign culminates with a public lecture and discussion by the book's author, as part of the Schoenfeldt Distinguished Visiting Writers Series. The author's visit to the UP campus—and the efforts to get each year's riveting selection into the hands, heads and hearts of UP students, faculty and staff—is sponsored by the Schoenfeldt Distinguished Writers Series, the Office of the Provost, Garaventa Center for Catholic Intellectual Life & American Culture, Clark Library, Office of Residence Life, the Office of University Relations, and the Office of Marketing and Communications. 
Reading Guide for The Great Believers 
2022-2023 - The Great Believers - Rebecca Makkai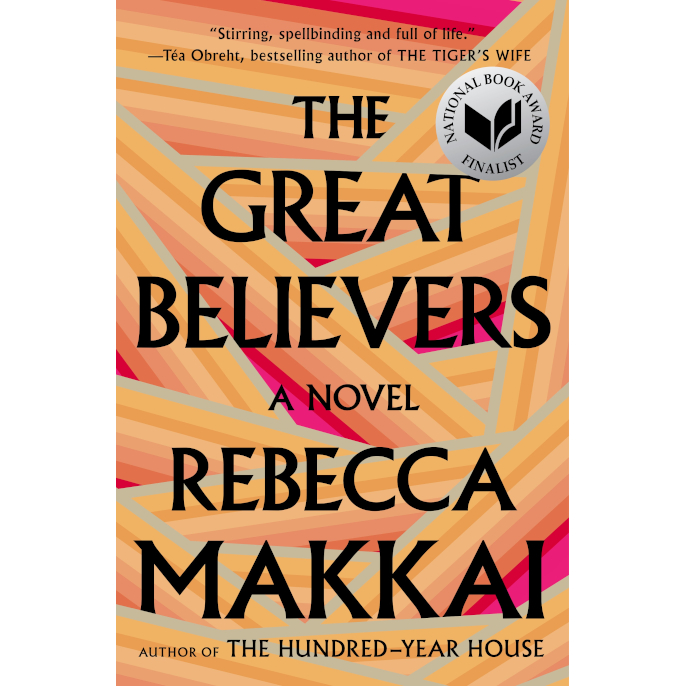 About this year's selection
"A dazzling novel of friendship and redemption in the face of tragedy and loss set in 1980s Chicago and contemporary Paris... The Great Believers was a finalist for both the Pulitzer Prize and the National Book Award; it was the winner of the ALA Carnegie Medal... and it was one of the New York Times' Ten Best Books of 2018." ~Penguin Random House, publisher
"Rebecca Makkai's The Great Believers is a page turner… among the first novels to chronicle the AIDS epidemic from its initial outbreak to the present…An absorbing and emotionally riveting story about what it's like to live during times of crisis. And who among us believes that, at any point in the near future, we'll cease living in times of crisis, whatever form they may take?" ~The New York Times
Upcoming Events 
Getting a copy of the book
If you reserved a print copy of the book, it will be available for pick-up starting Monday, November 21. Students in residence halls will pick up their copy from their hall director. Everyone else can visit the Clark Library during open hours to pick up their book.
The Clark Library also offers ebook copies for checkout.


Book discussions
Open to all UP faculty, staff and students. Each discussion will unpack a different theme from The Great Believers. 
Thursday, February 23, 2023
Facilitated by Isabelle Soule, Corey Pressman, and Andrew LaFrenz of UP's School of Nursing and Health Innovations
11:30am-12:30pm | Library Conference Room
Wednesday, March 1, 2023
Facilitated by Cara Hersh, UP English and Assistant Provost for Undergraduate Scholarly Engagement & Career Readiness, and Christi Hancock, UP History
11:30am-12:30pm | Library Conference Room
Tuesday, March 14, 2023
Facilitated by Elise Moentmann, UP History and Associate Provost for Academic Affairs
11:30am-12:30pm | Library Conference Room


Lecture by Author Rebecca Makkai
Thursday, March 16, 2023
Schoenfeldt Distinguished Visiting Writers Series presents Rebecca Makkai
7-8pm | Buckley Center Auditorium