Campus Services Events
Register for our Virtual Events
Office of Financial Aid: Financial Aid Workshops
The Office of Financial Aid is dedicated to helping students and their families successfully navigate the financial aid process. During our presentation, we will discuss different types of financial aid and let you know about important timelines.   
Monday, March 15 at 4:30 p.m.
Monday, April 19 at 4:30 p.m.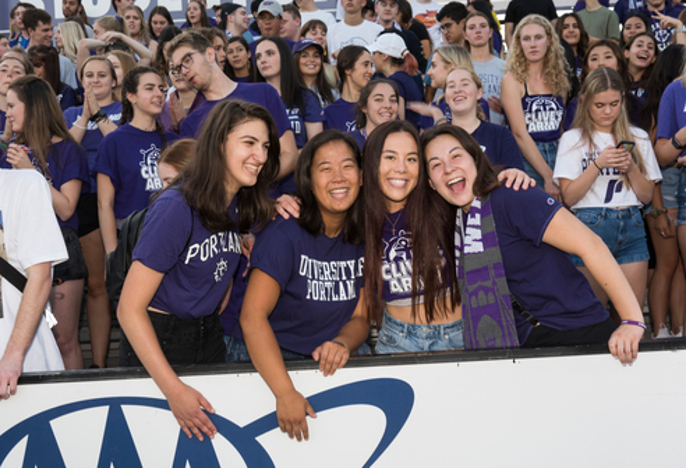 Residence Life: On Campus Living
This session will provide an overview of campus life and what makes living on The Bluff unique. Learn about our annual hall traditions, great leadership opportunities, and insider information on residence hall living at University of Portland. Descriptions of our nine traditional undergraduate halls will be presented. In addition, we will share information on applying for housing and selecting your meal plan. The session will include a Q&A.
Tuesday, April 20 at 4:30 p.m.
Shepard Academic Resource Center
Deciding where to go to college is a significant and important decision. Brenda Greiner, the Director of the Shepard Academic Resource Center will present on common experiences and transitions for first year students (and parents), themes to consider in the discernment process, and strategies and resources specifically designed for first year students at University of Portland.
Wednesday, April 21 at 5:00 p.m.
Career Center: Career Everywhere at UP - Meet the Career Education Team
In this session the Career Education Center team will share the many opportunities UP students have to identify values, interests, and skills through curricular and co-curricular experiences and the variety of experiential learning opportunities. Learn why it's important to begin early and build career readiness throughout your college experience. Don't miss your chance to hear more about where UP students complete internships and the many ways in which alumni contribute their talents and gifts to society.
Thursday, April 22 at 5:00 p.m.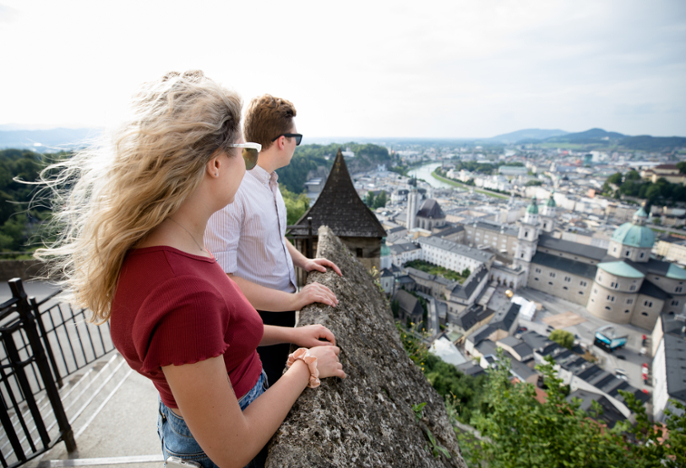 Studies Abroad
For 55 years, University of Portland has offered opportunities for students to explore the world through competitive academic programs abroad and develop their personal, academic, professional, and spiritual goals. Program options include full-year, semester, and summer study experiences in countries around the world.
Monday, April 26 at 4:30 p.m.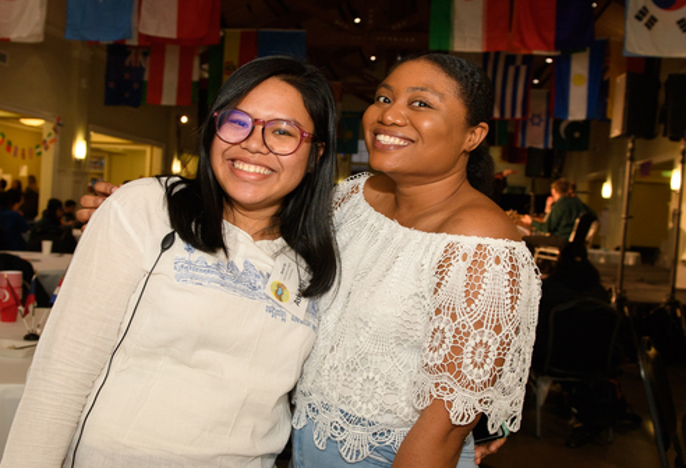 Diversity, Equity, and Inclusion at University of Portland
Feeling comfortable in your college environment is key to your academic, social, and emotional success. Come and hear from community members who will discuss equity and inclusion efforts on campus and learn about our diversity and inclusion programming, student organizations, and more! Discover how you can be a part of University of Portland's commitment to diversity, equity and inclusion in our community. The session will include a Q&A.
Tuesday, April 27 at 4:30 p.m.
Noche en Familia, Conoce UP (Session in Spanish)
Acompáñenos esta tarde para conocer a varios miembros de la Universidad de Portland. Tendrán la oportunidad para aprender más sobre nuestra comunidad Universitaria, los programas académicos, y nuestros recursos de apoyo. Los esperamos!  
Join us this evening to get to know a variety of folks from the University of Portland. You will have the opportunity to learn more about our community, academic programs, and resources for support. We look forward to hosting you!
Wednesday, April 28 at 5:00 p.m.
Student Leadership
Are you interested in getting involved on campus? Join us to hear from several student leaders as they share their experience at University of Portland. This will be an opportunity for you to ask questions about getting involved, how these positions have helped students personally and professionally, and more!
Thursday, April 29 at 5:00 p.m.
If you have questions about any of our virtual events, feel free to contact
Noel Kildiszew
.
Office of Admissions is open Monday-Friday, 8:30 a.m. to 4:30 p.m.