Weekend on The Bluff: April 7, 2018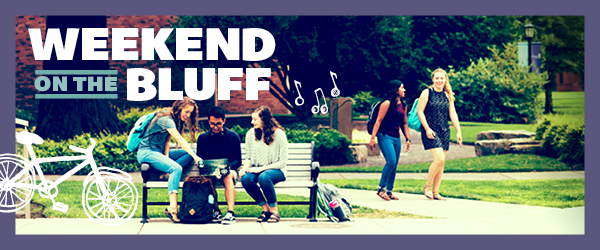 Weekend on The Bluff is a special event each April for accepted students and their families. Meet professors and spend time with current students, tour campus, visit residence halls, discuss financial aid opportunities, explore extracurricular programs, enjoy lunch on campus, and even spend the night. Over 65 percent of students who attend Weekend on The Bluff enroll at UP. Come meet some of your classmates for next fall!
Thank you for your interest in the 2018 University of Portland Weekend on the Bluff. Registration has reached its maximum capacity and is now closed. Since we are now overbooked for the DAY AND OVERNIGHT programs, we are not generating an RSVP waitlist. We thank you for your understanding. Please explore other options to visit campus which are showcased on the left side of this website. We wish you the best of luck with your college search and hope to see you on campus during one of our programs this month. 
Email Matthew Deschner with any questions about Weekend on The Bluff registration. Please do not email or call to request space in the DAY and/or OVERNIGHT program. Both programs have reached maximum capacity and are now full.