Weekend on The Bluff: April 6, 2019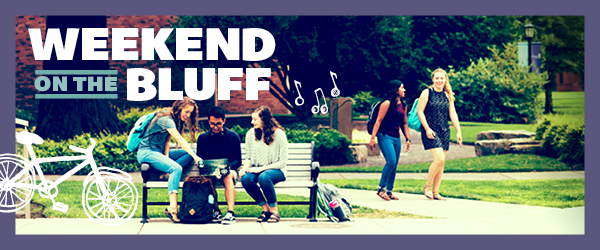 Weekend on The Bluff is a special event each April for accepted students and their families. Meet professors and spend time with current students, tour campus, visit residence halls, discuss financial aid opportunities, explore extracurricular programs, enjoy lunch on campus, and even spend the night. Over 65 percent of students who attend Weekend on The Bluff enroll at UP. Come meet some of your classmates for next fall!
Invitations will be sent out and online registration will be available on March 1st. Thank you for your patience. 
Links
Office of Admissions is open Monday-Friday, 8:30 a.m. to 4:30 p.m.