Presidential Inauguration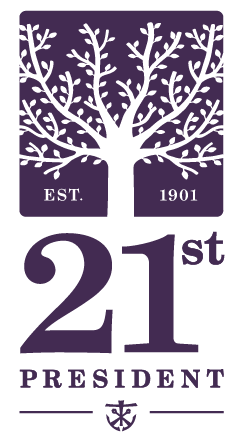 On September 23, 2022, the University of Portland marked the Inauguration of its 21st President, Dr. Robert D. Kelly, the first layperson and first person of color to lead UP in its 121-year history.
Featuring an Inauguration Mass, the Inauguration Ceremony, an Inauguration Dance on the Academic Quad, and much more, the events showcased Dr. Kelly, his family, and UP's Catholic, Holy Cross identity. Over 1,000 UP students, staff, faculty, alumni, Regents, benefactors, and friends attended the Inauguration events, and over 100 delegates of higher education, governmental, and civic institutions were present.
In his Inaugural Address, Dr. Kelly spoke of the University of Portland as a "shining beacon on The Bluff." He noted,
"In a world where disinformation and discord are currency, UP can be a beacon for the dissemination of truth, for testing hypotheses and gaining new wisdom, for modeling what it means to debate the thorny issues of the day and achieve new insight and understanding. 
In a world facing tremendous challenges – poverty, houselessness, inequality, racism, war, climate change, declining spirituality – UP can be a beacon for human dignity and stewardship of creation.
In a world that cries out for compassion, for concern for humanity, for recognizing the sacred and miraculous that exist all around us, UP can be a beacon for hope and a life lived in solidarity with others."
Explore this page to view a recording of the Inauguration Ceremony and learn more about this historic event on The Bluff.
View accessible PDFs of the program and the program insert.
---
Support Presidential Priorities
University of Portland is proud to commemorate the Inauguration of its 21st President, Robert D. Kelly, PhD.  Your support today will help fund Dr. Kelly's key initiatives to keep University of Portland at the forefront of higher education as a university that provides a transformative Holy Cross, liberal arts education with a global perspective and a deep commitment to Catholic social teaching. 
Visit Sponsorships and Benefaction for more opportunities to celebrate and support the Inauguration and Dr. Kelly's vision for UP.