2018-2019 High School Essay Contest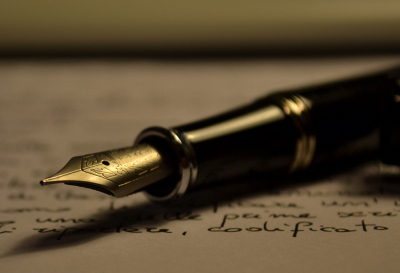 It is our pleasure to announce the annual Garaventa Center Catholic high school essay contest.
The Garaventa Center for Catholic Intellectual Life and American Culture at the University of Portland exists to explore and deploy the fruits of faith, reason and imagination that constitute the Catholic intellectual tradition. We are especially committed to awakening and celebrating those gifts in young people, hence this annual essay contest, in which participants are encouraged to integrate faith, reason and the intellectual craft of writing a personal essay (i.e. this is not a fiction-writing contest).
The prompt for the 2018-2019 contest is: What If My Classes Talked to Each Other?
Click here to download a flyer with important contest details.
To be quite clear, the conversation imagined in the prompt really does apply to the subjects of those classes, not to the teachers of those classes.The most successful personal essays convey something true and provide readers with a bit of emotional "oomph." While many people know that the world "catholic" means "universal," it may also be helpful to note the word's Greek roots: "Katho" + "Houlis," which means "toward unity." By definition, then, Catholic education strives to move learners away from fragmentation and toward wholeness and integration.

English teachers, take note: coaching students through this process contributes evidence of mastery of a number of Common Core Literacy Standards, beginning with CCSS.ELA-Literacy.W.11-12.1, 12.2 and 12.3.

The essay contest is open to all current juniors in a Catholic high school in Alaska, Hawai'i, Idaho, Nevada, Oregon, Utah and Washington. A committee at the University will read all entries to select two Garaventa Awards ($500 cash prize each) and three honorable mentions ($250 cash prize each). The authors of all five winning essays and their families will be invited to a ceremony held during an April Admissions Visitation Day celebration to receive their awards and checks at a luncheon in their honor. We also post the top two essays as podcasts, read by professional actors on iTunes and our website.

All submissions must be electronic. Please send your school's four top essays as Word (not pdf) attachments to garaventa@up.edu by Friday, February 15, 2019. If you have any questions, please contact our program assistant at 503.943.7702 or garaventa@up.edu.
Check out our Archives for links to last year's winning essays.