Welcome to the Garaventa Center
We are thrilled to soon be back on campus this fall to begin our 2022/23 season of events! Take a look at our exciting upcoming events schedule. Our events will be offered in-person. Masks are highly encouraged when attending our live events.
We also have much to offer on this website! Check out The Saint John's Bible at UP, our portal to experience the transcendent beauty of this hand-illuminated masterpiece, and explore our Archives to revisit favorite events and find new ones.
Looking forward to seeing you this year!
Karen 
Join us for our annual Zahm Lecture on Wednesday, September 14, 2022 given by Latina theologian Cecilia González Andrieu on the crucial role that beauty must play in the quest for justice, one we all engage in, no matter our academic discipline.
Faith. Imagination. Grace. Reason.
Our ongoing vision at the Garaventa Center for Catholic Intellectual Life & American Culture is to entice people from all walks of life to come together and collaborate in novel and compelling ways to shed light and explore grace in this bruised, blessed world.
Sign up for our e-newsletter to be the first to learn about upcoming events!
 2021-2022 Event Highlights
Click on images below to enjoy videorecordings of these events, or visit our Archives for links to some of our all-time greatest hits!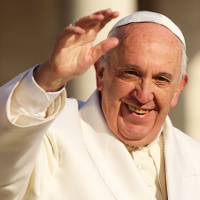 Pope Francis
"Let us ask the Lord, each of us, for eyes that know how to see beyond appearance; ears that know how to listen to cries, whispers, and also silence; hands able to support, embrace and minister. Most of all, let us ask for a great and merciful heart that desires the good and salvation of all. "
Dorothy Day
"We have all known the long loneliness and we have learned that the only solution is love and that love comes with community."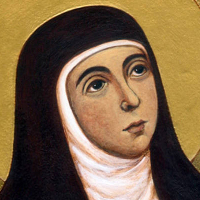 St. Teresa of Avila
"It is love alone that gives worth to all things."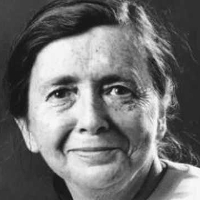 Elizabeth Jennings
"Many people judge a religion by its art, and why indeed shouldn't they?"
G.K. Chesterton
"The traveller sees what he sees. The tourist sees what he has come to see."