Welcome to AFROTC Det 695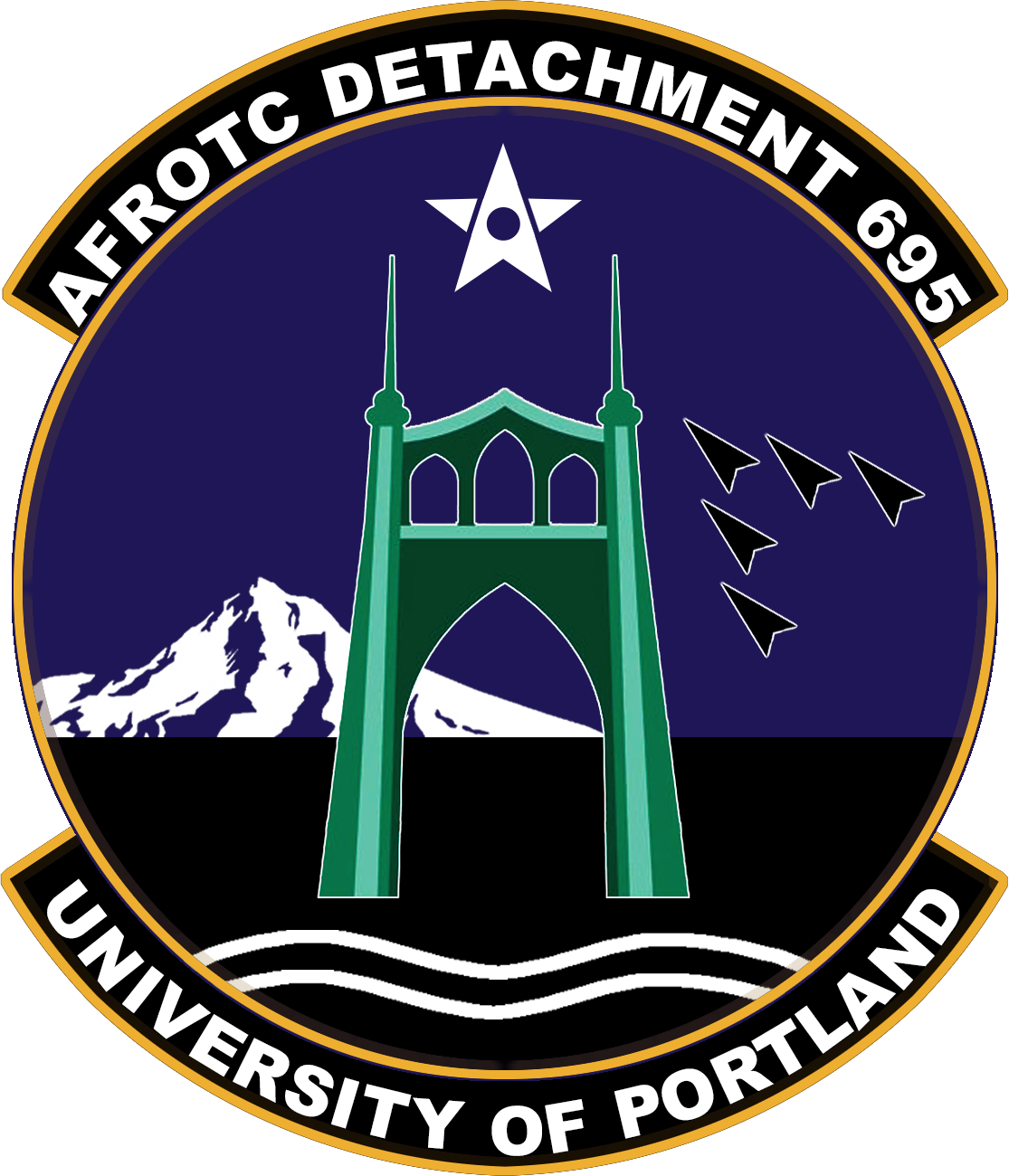 ---
Air Force Reserve Officer Training Corps (AFROTC) is an education and training program forging America's next generation of Air Force and Space Force officers. Through Air and Space Studies courses, Leadership Laboratory, and physical fitness training, they grow mentally and physically while building strong leadership skills. AFROTC offers numerous programs and scholarships for students culminating in a commission in the Air Force or Space Force as a second lieutenant.
The AFROTC program at the University of Portland is one of the oldest programs on campus with a prestigious history of more than 65 years. UP's outstanding reputation and its continued support of AFROTC have attracted some of the best students in the nation. Top-notch cadre from a variety of career fields give cadets the ideal atmosphere to learn. Additionally, AFROTC has cross-town or consortium agreements with numerous schools in the Portland metro area allowing students at those institutions to participate, such as:
Clackamas Community College, Oregon City, OR
Clark College, Vancouver, WA
Embry Riddle Aeronautical University, Portland, OR
George Fox University, Newberg, OR
Lewis and Clark College, Portland, OR
Linfield College, McMinnville, OR
Mount Hood Community College, Gresham, OR
Oregon Institute of Technology, Portland, OR
Pacific University, Forest Grove, OR
Portland Community College, Portland, OR
Portland State University, Portland, OR
Reed College, Portland, OR
Washington State University at Vancouver, Vancouver, WA
Warner Pacific University, Portland, OR
Willamette University, Salem, OR
For more information, please contact us at: rotc695@up.edu or 503-943-7216.
You can also find information on the Air Force, Space Force, and the AFROTC program at the following websites:
U.S. Air Force: www.af.mil or www.airforce.com
U.S. Space Force: www.spaceforce.mil
The Holm Center: www.airuniversity.af.edu/Holm-Center
AFROTC Recruiting: www.afrotc.com
We are located in Kenna Hall Basement. Download/print PDF directions here.
---
Latest Update: 22 May 2023
                                   
Information on the Freedom of Information Act can be found at www.compliance.af.mil.