Sponsors
Thank you to our generous sponsors!
Presenting Gold:
The Virtual Care Group
The Virtual Care Group (VCG) provides holistic medical and mental well-being solutions for higher education institutions. We offer UNLIMITED telemedicine (urgent care) and teletherapy (counseling, life coaching and on-demand crisis counseling services). Our plans are customizable, affordable and transparent - no marketing fees, set up fees, or annual fees.
VCG partners with campuses to supplement existing health services or to create a virtual wellness center.  We can provide access to telehealth, telemental health or both, to your entire campus (or a selected group) in one business day.  We remove common barriers to accessing well-being services: no insurance needed, no credit card, no copay, and no cost to students!
VCG cares for your students as you would - with state licensed, Board-Certified physicians and master's level, licensed counselors, 24 hours a day, 365 days a year.  To learn more, contact Emily Pettit, Vice President of Strategic Partnerships.
Presenting Silver: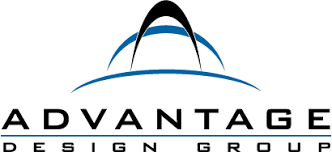 Advantage Design Group
Advantage Design Group® is the largest online student orientation provider in North America, serving Higher Education since 1998.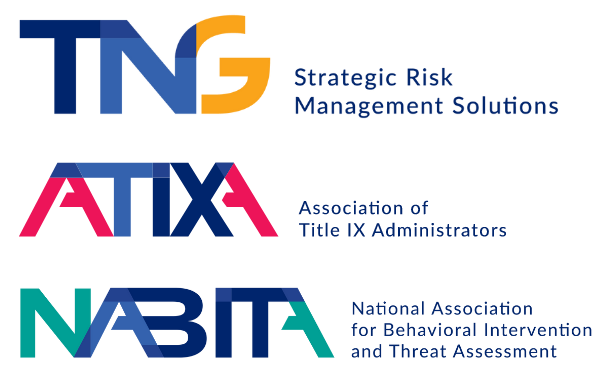 TNG Consulting
TNG is a national multidisciplinary risk management consulting firm committed to advancing holistic, proactive prevention and risk management in K-12 schools, college and university campuses, and workplaces. Since 2000, TNG, along with membership organizations NABITA and ATIXA, has been dedicated to empowering schools, colleges, workplaces, and organizations to create safer and healthier communities. We leverage hundreds of years of combined expertise in education-sector risk management to support clients in mitigating risk, advancing compliance, avoiding litigation, enhancing reputations, and preventing crises.
Silver:
Maxient
Maxient is the software of choice for managing behavior records at colleges and universities across North America.
Bronze:

CampusESP
CampusESP addresses family, college and student needs by creating an online experience that focuses on the development of the family-college relationship.
ProtoCall+ Behavioral Health Solutions Company
Modernize your counseling and crisis care.
Support your students' emotional resilience with access to a complete ecosystem of on-demand behavioral health support and crisis services. Designed to function as a seamless extension of your organization, we're purpose-built to match your unique systems of care.

Support your staff. Meet your students' changing needs.
Since 2005 we've partnered with counseling centers to cover gaps in care, so your team can get better sleep. At our core is a 24-hour crisis call center providing immediate support, crisis intervention, and stabilization. To create a seamless experience for you and your students, we ensure access to tools and solutions across the continuum of care including eCBT self-help tools, a cutting-edge platform connecting users to a global network of providers, and peer-to-peer emotional support.

Togetherall
Togetherall is a unique peer to peer community-based platform. The community empowers individuals to seek and provide support in a safe and inclusive environment. To support the ever-growing demand for student mental health services, Togetherall's population approach provides 24/7 support that students can access anywhere, anytime, with licensed clinicians to keep users safe and work collaboratively when needed.
Togetherall recently welcomed the University of Portland to the community in January 2022 and is partnered with many other Catholic institutions such as Seton Hall University, St. Joseph's College of Maine, King's University College at Western Ontario, and Brescia University College. In total, Togetherall is accessible to tens of thousands of students at these Catholic institutions.
Togetherall works with universities and colleges globally to expand the reach of existing student mental health services in an effective and affordable manner. The community is clinically managed and designed to support and improve mental health across a spectrum of needs including exploration, maintenance, early intervention, and crisis referrals when needed. Through anonymous, peer-to-peer interactions, Togetherall compliments existing campus mental health services and extends reach to impact thousands of students, including those who may not otherwise seek traditional support. In fact, nearly 46% of members identify as BIPOC and 35% say Togetherall is their only source of support. And in a recent member survey, 93% self-report an improvement in their wellbeing and 70% feel less isolated after joining. 
Restorative Justice Network of Catholic Campuses
The Restorative Justice Network of Catholic Campuses (RJNCC) is pleased to return to the ASACCU Annual Conference in 2022! Recognizing a natural alignment between the philosophy of restorative justice and the guiding ideals of the Catholic social tradition, the RJNCC encourages Catholic campuses to articulate and cultivate restorative principles and to assist each other in strengthening interest, commitment, and implementation of restorative practices on their campuses.

Mr. Edward C. Hostmann -- Board of Regents
The Congregation of Holy Cross
Thank you to our generous contributors:
Portland North Marriott Collection
Bon Appétit - University of Portland
University of Portland Bookstore