Commuter Students
Student ID Card
Your UP student ID card serves not only to identify you as a member of the UP community, it also provides access to the library and other academic buildings for after-hours study, and gets you into on-campus events.
Commuter students can pick up an ID card at the Campus Safety office located in Suite 100 in Haggerty Hall, 5415 N. Warren St. near the Chiles Center.  For information or questions on campus parking permit, contact the Campus Safety office.
All students have 7:00 a.m. to 10:00 p.m., 7 days a week, card access to: Buckley Center, Dundon-Berchtold Hall, Franz Hall, Mago Hunt Center, Romanaggi Hall, Shiley Hall, and Swindells Hall.  Students are allowed in academic buildings until midnight, but card access shuts off at 10:00 p.m.

Parking and Commute Options (includes information on public transit)
Trimet Service Updates
On-Campus Resources
Commuter Student Lounge
In Franz Hall (room 123), a commuter student lounge is a comfortable place for commuter students to relax, drop off belongings (day-use lockers are available, no reservation) and get work done between classes.  The lounge is also a place to connect with other commuter students, and it has a microwave and refrigerator available for students to use.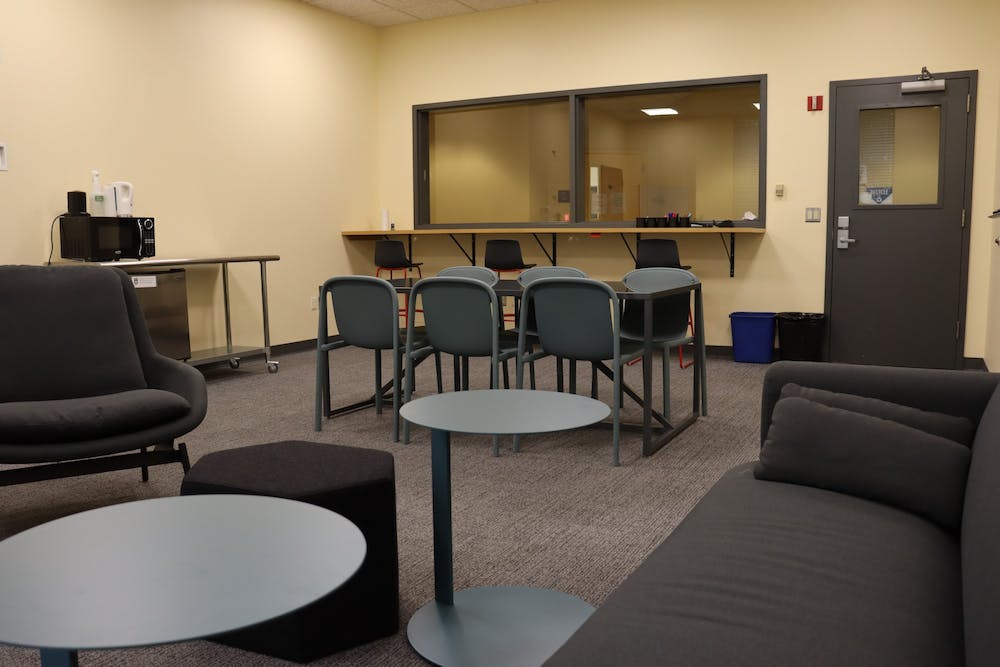 Other convenient places on campus to gather with friends or study in between classes - St. Mary's Student Center lounge (next to the Chapel of Christ the Teacher), and the Clark Library.
The St. Mary's Student Center lounge also has a microwave available for students to use.
Commuter Lockers
Usage of day-use lockers for commuter (non-residential) students are free and available on first-come first-served basis - no reservation.
Day-use lockers (with keyless locks - user instruction) are available at the following on-campus locations:
Commuter Student Lounge, in Franz Hall 123 (contact Office of Student Affairs, WH 217, phone ext. 8532)
1st floor hallway of Shiley Hall (contact Shiley School of Engineering Dean's Suite, SH 226, phone ext. 7292)
1st floor hallway of Dundon-Berchtold Hall (contact College of Arts and Sciences Advising Suite, room 216, phone ext. 7221)
1st floor of Clark Library, opposite corner from the main entrance (contact Clark Library, phone ext. 7111)
Diversity Center, located on the 1st floor in Buckley Center (contact Office of International Education, Diversity and Inclusion, BC 114, phone ext. 8112)
For a fee, locker rentals (sizes: small, medium, and large) are available at the Beauchamp Recreation and Wellness Center.  Contact the Beauchamp center for rental information and fee.
For inquiry on locker access, please refer to specific campus office contact (noted above, for each location).
Please note - University of Portland is not responsible for lost or stolen personal property.
Questions and /or suggestions, contact the Office of Student Affairs:
Phone: 503.943.8532
E-mail: studentaffairs@up.edu