Franz Center
The Franz Center for Leadership, Entrepreneurship and Innovation is supports all University of Portland students in the development of leadership, entrepreneurship, and innovation skills, knowledge, and mindsets.
Franz Center for Leadership, Entrepreneurship and Innovation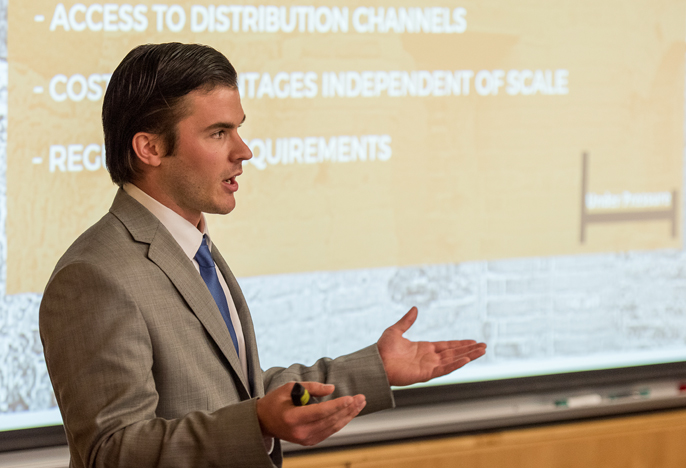 Leadership
Leadership is the intentional process of inviting others to join together to address vital needs and goals within our relationships and our communities.
Entrepreneurship
Entrepreneurship at the University of Portland combines experiential learning opportunities with a values-based education that emphasizes integrity, opportunity recognition, risk-taking, and hard work. The Franz Center facilitates connections among students, alumni, faculty, and industry practitioners that enable powerful collaboration and real-world results.
More Information on the 2018 $100K Challenge Venture Competition and other events beginning in January 2018. 
Innovation
Successful innovators are creative, passionate, strategic, and action-oriented. The Franz Center provides courses and experiences that equip students with the skills necessary to make their ideas reality.