Innovation
Innovation at the University of Portland creates experiential learning opportunities to foster endless exploration at the intersection of creativity, empathy, making and collaboration. Innovation programs facilitate connections with alumni, industry leaders in design and technology, practitioners, and industry partnerships to contextualize and apply the
innovative mindset
.
Innovation Programs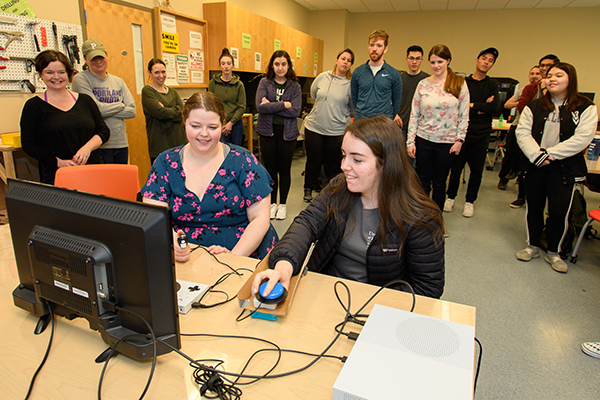 Innovation Minor
The Innovation Minor at the University of Portland is a 15-credit adventure that goes beyond the traditional academic experience. Through an application-based process, interdisciplinary cohorts are curated to collaboratively discover and develop the boundary crossing innovative mindset. Cohorts comprised of undergraduate students from all majors learn the history and future of creative problem solving, theory and practices of people knowing, and sustainable and creative modes of sketching, prototyping, and making. The experience culminates in an industry sponsored Practicum Project. 
Innovation Maker Challenges
In partnership with the Shiley School of Engineering, Innovation Maker Challenges are 1-day experiences that are initiated by local Industry Sponsors and Practitioners. Students embark upon a specific challenge that leverages the machines, tools, and materials offered by the Pilot Maker Space; and collaboratively learn how to fail fast, iterate, and generate ideas using their hands.