Innovation
Innovation at the University of Portland creates experiential learning opportunities to foster endless exploration at the intersection of creativity, empathy, making and collaboration. Innovation programs facilitate connections with alumni, industry leaders in design and technology, practitioners, and industry partnerships to contextualize and apply the
innovative mindset
.
Innovation Programs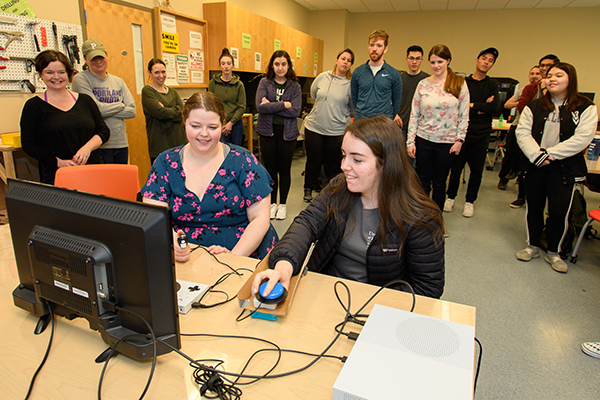 Innovation Minor
The Innovation Minor at the University of Portland is a 15-credit adventure that goes beyond the traditional academic experience. Interdisciplinary cohorts are challenged to collaboratively discover and develop the boundary-crossing innovative mindset. Cohorts comprised of undergraduate students from all majors learn the history and future of human-centered design and creative problem-solving. The experience culminates in an industry-sponsored Practicum Project. 
Innovation Projects Initiative
The Innovation Projects Initiative is the conduit for ad-hoc projects that serve the University and Beyond. Innovation Projects are initiated by campus partners who seek to engage in human-centered practices and creative problem-solving frameworks to generate insights and solutions for emerging or ongoing problems and challenges at the University and beyond.