Entrepreneur Scholars
Entrepreneur Scholars is a competitively selected group of University of Portland undergraduate students from all majors and disciplines across the campus who create new business ventures, social enterprises, as well as innovative products and delivery models for organizations.
The mission of the program is to enable high potential students to transform entrepreneurial ideas into reality.
Program Features
Explore major business centers around the US and abroad - see where we've traveled
Experience different ways of assessing new ideas and opportunities  
Meet with experts and innovators to validate hypotheses
Launch a new venture in the real world
Combine classroom activities, best practices, and apprenticeships 
Interact with leading entrepreneurs to learn new venture strategies 
Engage with guest speakers in the classroom, local entrepreneurship community, and at events and workshops 
Attend new ventures events led by some of the Northwest's most successful entrepreneurial leaders
Earn a Minor in Entrepreneurship by adding two additional courses.
About Courses & Cohort Structure
The 9-credit Program consists of three unique 3-credit courses that can only be found in the nationally recognized Entrepreneur Scholars Program. Click here for the 2022-2023 Bulletin.
ENT480: Creating a World Class Venture (Fall)
ENT481: The Entrepreneur Apprenticeship (Spring)
ENT482: Global Entrepreneurship (Spring)
A cohort of interdisciplinary students move through the one-year program building rapport through team-based projects, activities and travel that culminates in competing in the Pilots Venture Challenge. This unique interdisciplinary collaborative, where students from all schools and majors, provides an experiential learning adventure that allows students to reach higher levels of success than they ever imagined possible.
Program Fees & Scholarships
Program Fees
Each Entrepreneur Scholar pays an additional program fee of $4,000 for this unique experience that combines the classroom with domestic and international travel opportunities to meet world-class entrepreneurs. The fee covers pretty much all of the costs associated with participating in the program - all airfare, ground transportation, lodging and most meals associated with our 3 trips (fall NYC, spring Denver weekend, and spring international trip), plus all academic materials, event fees and funds for prototyping, creating minimal viable product, concept testing, etc. Through the generosity of individuals and corporate donors, scholarships are available to eligible students. See below.
Scholarships
It is our goal to make the E-Scholar Program accessible to ALL students, therefore the process to apply for a scholarship is easy. First, you need to apply to the program- the application portal does not close, and we process applications as they are received. Then once you are accepted you only need to tell us you are interested in a scholarship and complete a simple 4 question survey - no income or tax statements needed. If you are currently eligible for financial aid at the University, you are at the top of the list for need-based E-Scholar scholarships. If you are not currently receiving financial aid, there are non-need-based funds available as well. In most cases, scholarships have provided 50-100% of the program fee.
How To Apply
Students are encouraged to apply in their sophomore year for participation in either their junior or senior year. Freshman may apply and will be considered on a case-by-case basis for participation in their sophomore year. Application are reviewed on a rolling basis, and accepted in three cycles: Sept 1-Dec 15; Jan 1-Mar 15; and Apr 1-Aug 15.
Watch this short video about E-Scholars and how to apply.
Click here for E-Scholars Recommendation Form.
Questions?
For more information about the Entrepreneur Scholars program, please contact: molkenti@up.edu
Alumni Spotlight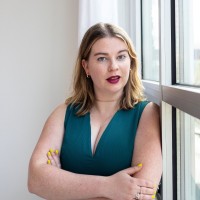 Another first for Tori Dunlap as she is named to the Forbes 30 Under 30 Class of 2022!
Tori has been busy since being an E-Scholar and graduating in 2016. Saving $100,000, quitting her corporate job, founding Her First $100K, hosting the #1 Business Podcast,
Financial Feminist,
and authoring her book
Financial Feminist. 
Tori's work has been featured on Good Morning America, the Today Show, NYT, TIME, PEOPLE, New York Magazine, Forbes, BuzzFeed, CNN, CNBC, and more. She now travels the world writing, speaking, and coaching about personal finance, online businesses, side hustles, and confidence for women.
See Tori in Forbes here.
Devin Ajimine and Pouya Rad named to Forbes 30 Under 30 Class of 2022
In 2021 Devin and Pouya, along with Marisa Chentakul and Ashika Mulagada, shared the very first prototype of their daily planning interactive app, LifeAt, on TikToK in the middle of the pandemic. The app, which provides relaxing videos, has gone viral on TikTok several times with more than 50 million views. Seattle-based LifeAt now has more than a million users, has graduated from Y Combinator and has more than $2.5 million in venture funding.
See Devin and Pouya in Forbes here.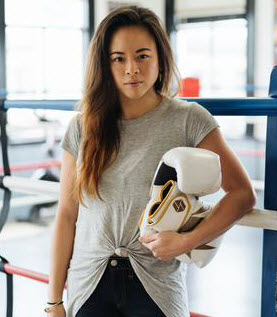 Lynn Le is unstoppable as she makes the 2018 Forbes 30 Under 30 List after making PBJ's 40 Under 40 for 2017!
Congratulations to Lynn Le for making the Forbes 30 Under 30 list for 2018! We wrote about her in May when she made the Portland Business Journal's 40 Under 40 list for 2017. We are very proud of her and everything she does!
Read more about Lynn here.
---
Entrepreneurs Scholar's Trip to New York 2017
Video by Devin Ajimine, an E-Scholar and Computer Science Major.