Innovation Minor
Creating sense-makers and changemakers through the skillsets and mindsets found in design.
The Innovation Minor at the University of Portland embraces the idea that any gesture towards change can be seen as an act of innovation; design is everywhere, and everything has been designed. While often defined under economic contexts, the core fundamental mindset of innovation is an intrinsic human trait – the ability to observe, make sense of, and shape reality.
Design is a craft that transcends boundaries and the practices of design have become the most prevalent approaches to drive innovation. The Innovation Minor is an interdisciplinary program that challenges students to develop an innovative mindset through a spectrum of design frameworks and practices, including human-centered design, circular design, and discursive design, to name a few.
Our goal is to prepare students who might someday reshape existing practices, invent, or influence new products, services, or systems within their respective major areas of study, and embrace a life of service and lifelong learning. The classroom experience is driven by the exploration of ideas and philosophies within design, broad issues found in the United Nation's Sustainable Development Goals, and recent advancements in technology (AI, Augmented Reality, Virtual Reality, and more). Students are expected to collaborate in interdisciplinary teams and combine theoretical knowledge with hands-on experimentation, where discovery, failure, and abductive reasoning are encouraged. Students walk away with a new mindset behind their passions, a fresh perspective on issues related to their major, a portfolio of projects portraying innovative processes, solutions, conversation starters, and an industry-sponsored project.
This new interdisciplinary program (started in 2020) is open to all majors at the University of Portland and is operated by the Donald P. Shiley School of Engineering.
Program Features 
Interdisciplinary Collaboration: Students learn and collaborate with others outside of their major. 
Project-Based Learning and activity-driven courses: theory is discovered through application using simulations, improvisations, and real-world projects. 
Guest speakers and case studies from world-renowned practitioners, alumni, and local industry partners. 
Student Highlights
"Innovation is having the empathy to see a user as a person rather than a product. It focuses on creating something with intent for a better future."
- Audrey Sauter, Math, Computer Science Minor, '23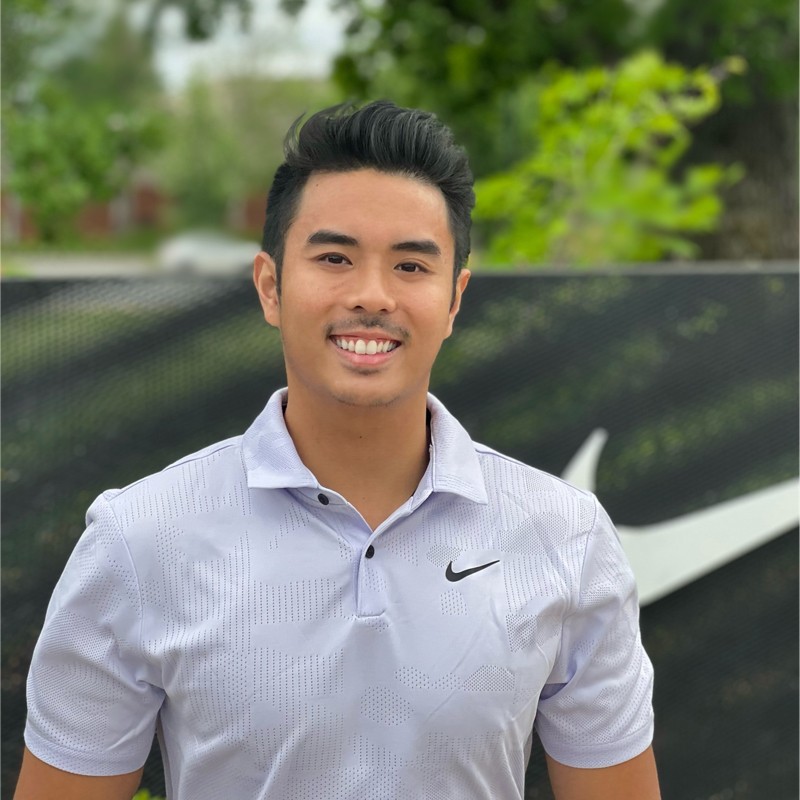 "I am able to look past the way I see things. And for the rest of my life, I'm going to look past just one answer, I'm going to see all possibilities."
- Justin Manahan, Marketing, '22
"This program has empowered me to ideate human-centered solutions inside and outside the classroom."
- Jasmine Yee, Nursing, '24
"Innovation is a way of thinking more than a mode of doing. It is an approach that enables those who want to make a change to do so in an effective and life-centered manner."
- Max Montagna, Communication Studies, '23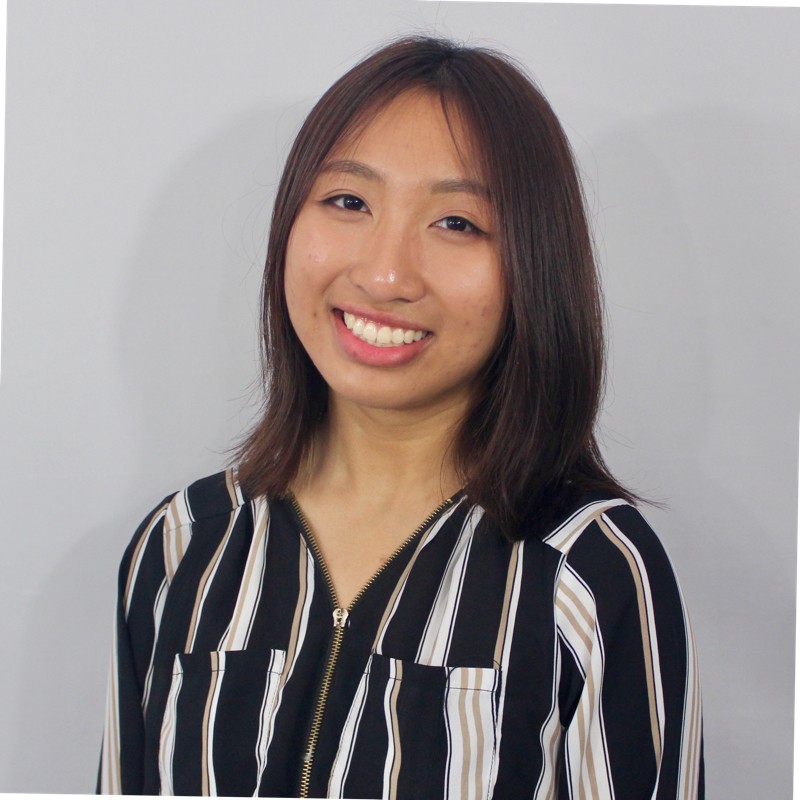 "Through the minor, I have had the opportunity to work on a variety of projects that allowed me to think and create to my heart's desire. I also appreciated how the program is project-based, where we discovered endless creative processes, not just one."
- Melissa Tran, Mechanical Engineering, '24
Faculty Profiles
Salvador Orara, MFA
Innovation Professor of Practice, Director of Innovation
Donald P. Shiley School of Engineering
Salvador Orara is the acting Director of the Innovation Minor and innovation programs in the Franz Center. He is an Educator, Media Designer, and Creative Technologist focusing on the impact of emerging and nascent technologies upon the experiences of everyday life and the practice of design. His work involves conventional design, speculative design, and critical prototyping to inform and develop design decisions and innovative solutions. 
His most recent academic accomplishments include serving as a founding faculty member of the Interaction Design program at Art Center College of Design. In addition, he has consulted on User Experience and Interactive Design program charters for Woodbury University and Pacific Northwest College of Art. Prior to arriving at UP, Salvador was the Lead User Experience Strategist at Jaguar Land Rover's Global Digital Development Portland Hub. Salvador's work has been published by IEEE VISAP, Leonardo On-line LABS, and the School of Visual Arts; and his career has provided him with the opportunity to collaborate with organizations such as: Continuum Innovations, Downstream, Google, Intel, Keep a Breast Foundation, Nokia, Pentagram, Razorfish, Studio Museum in Harlem, UCLA Architecture & Urban Design, Verizon, and Verynice, to name a few.   
Kelly Fox, DNP, MN, BSN, RN
Assistant Professor, Director of Graduate Nursing
School of Nursing & Health Innovations
Kelly Fox is the Franz Innovation Fellow for 2022-2024. She has served 10 years as an Adjunct Faculty member at the University of Portland, School of Nursing and Health Innovations before becoming an Assistant Professor and Director of the Harrington Health Clinic in 2017. Dr. Fox completed her DNP at Yale University in 2017 and MN degree at the University of Washington in 2009. Dr. Fox teaches in both the undergraduate and graduate programs. In practice, Dr. Fox has maintained a commitment to clients and a focus on leadership and professionalism. She assisted in developing Corporate Health NW, a nurse managed health clinic, that provided primary health care and education to employees of a major corporation. In 2007, she established Healthcare Professionals of Portland PC which provides primary healthcare, advocacy, health consultation and coordination of care to clients across the life span. This community model was developed to increase the quality and safety of client care.
Her research interests include disruptive innovation and RN-led care, integration of design thinking in nursing curricula and employee-centered models of care utilizing on-site nursing care and telehealth.
Faculty Advisory Board
Brian Fabien, Dean, Shiley School of Engineering
Jennette Lovejoy, Professor, Communication Studies
Ian Parkman, Associate Professor, Marketing
Tim Doughty, Professor, Mechanical Engineering
---
Course Sequence
The Innovation Minor is a 15-credit program. There are four required courses and one 3-credit elective. Each cohort starts with INV200 in the Spring semester.
First and second-year students are encouraged to register for INV200 during their Fall semester and follow the four-course sequence detailed below. (There are optional sequences to accommodate study abroad or upper-class students. For more information, schedule a meeting with the program director here.) 
The 3-credit elective can be taken at any time while a student is at UP. A complete list of eligible electives is listed on the bulletin. 
Updates for the 23-24 Academic Year
The Innovation Minor is no longer application-based. In an effort to decrease the barrier to entry, INV200 SP24 is open for all first and second year students. Joining the Innovation Minor has never been easier. Students must successfully pass INV200 to declare the Innovation Minor. 
INV350 SP24 Sketching, Making, and Prototyping, which will take place in the new Maker Space in the Shiley Marcos Center for Design and Innovation, is open as an elective for Juniors and Seniors only. As of Fall 2023, there are 15 seats available for INV350 SP24.
About the courses
There are four uniquely distinct courses at UP that can only be found in the Innovation Minor. These courses are offered as open electives for all students at UP with the exception of INV400. In some cases, these courses may used as professional electives. Please discuss with your academic advisor for more information, or contact the innovation minor. 
All students at UP are encouraged to register and take INV200 during their spring semester. 
All students at UP are eligible to register for INV300 and INV350, using INV200 as a pre-requisite or with permission from the program director. 
INV200: Introduction to Design and Innovation
Discover the power of design as force for innovation. 
INV300: Empathy and Human-Centered Design
Discover the power of empathy-driven innovation, the movement towards life-centered design, and grapple with the ethics of power, bias, and systems.  
INV350: Sketching, Making, and Prototyping ($100 course fee)
Go beyond design thinking by exploring discursive design practices. This class runs in the Maker Space. 
INV400: Collaborative Practicum ($100 course fee)
Apply the mindset and skillset to an industry sponsored project.  
Find out more information about each course in the bulletin.
---
Fees and Scholarships
There are no additional program fees to participate in the Innovation Minor. Course fees of up to $100 may apply to support supplies and learning kits for making, sketching, prototyping, and field trips.
Academic and need-based scholarships of up to $5,000 are available for students who successfully complete INV200, INV300, and have declared the Innovation Minor with intent to complete the program. Students interested in a scholarship must complete the Innovation Scholarship Survey. If you are currently eligible for financial aid at the University, you are eligible for a need-based Innovation Scholarship. 
All students who successfully complete the Innovation Minor are eligible for the Innovation Award, announced during the graduation awards ceremony. 
---
Industry Sponsored Projects
Our growing list of industry sponsors proudly supports this groundbreaking program. INV400 Collaborative Practicum is the final course in the sequence where industry partners provide a semester long innovation challenge for students. 
BALA Footwear, Skanska Building USA, Intel (User Experience Innovation Lab), Community Vision, Blanchet House for Hospitality, ThingM, Phenomena Learning.
---