Meet Our Writing Assistants
Highly trained and experienced writing assistants are available to help you either in-person or over Zoom to become a more confident and skilled writer.
Tait Vigeland
Hello! My name is Tait Vigeland
(she/her). I am a junior English
m
ajor with Spanish and
p
olitical
s
cience
minors
and I came to UP from San Juan Capistrano, California. I enjoy
cooking, reading, being outside and hanging out with my friends.
 I also love school and always
want to help my peers, so
I'm
excited to be in the position of a Writing Assistant and
I look forward to working with students in their writing processes. 
Sierra Repp
Hello! My name is Sierra Repp and I am a Mechanical Engineering major from Ashland, Oregon. I love working at the Writing Center because I am able to learn about the variety of classes offered at UP and I enjoy helping you feel more confident in your writing abilities. In addition to working at the WC, I work to help people with their creative projects in the Pilot Space, and I play clarinet in the Wind Symphony and Pep Band!
Sophia Osuna
Hi,
I'm
Sophia (she/her)
.
I'm
a s
enior
c
ommunication
s
major
with an ethnic studies minor.
I'm
from the Bay Area of California and moved to
pdx
in 2020. My passions are c
offee, animal crossing, docuseries,
podcasts,
and
exercising
.
I am a WA because I want to help students to find their own unique voices and celebrate them! We can work together to express
your
thoughts clearly, effectively, and in a way that is meaningful to you.
Robert Kuhn
Hello! My name is Robert Kuhn (he/him/his). I am from Lafayette, California, which is close to San Fransisco. I like to read and write, listen to music, play piano, bake, and watch movies.
My favorite book genres are definitely fantasy and romance.
I enjoy being a writing assistant because I can help people feel more comfortable and confident in their writing, and I want to make sure that students feel like they are able to improve their writing whenever they come to the writing center.
Charlie La'Porte
Hi! My name is Charlie, and I am a third year Psychology major with a
g
ender,
w
omen, and
s
exuality studies minor. I am from Seattle, WA,
and
like to read, hang out with my friends, and throw a frisbee around. I am excited to be a WA because I want to talk through people's writing with them!
Aslyn Carlesimo
Hi there! My name is Aslyn and I use she/her/hers pronouns. I am a second-year biology major and a commuter student. I was born in Colorado, but I live in Tigard (which is about 30 minutes from UP). I love cats, Taylor Swift, propagating plants, reading fiction, and playing Minecraft. I would love to work with you on any writing you have, and I hope to make the writing experience a little less daunting!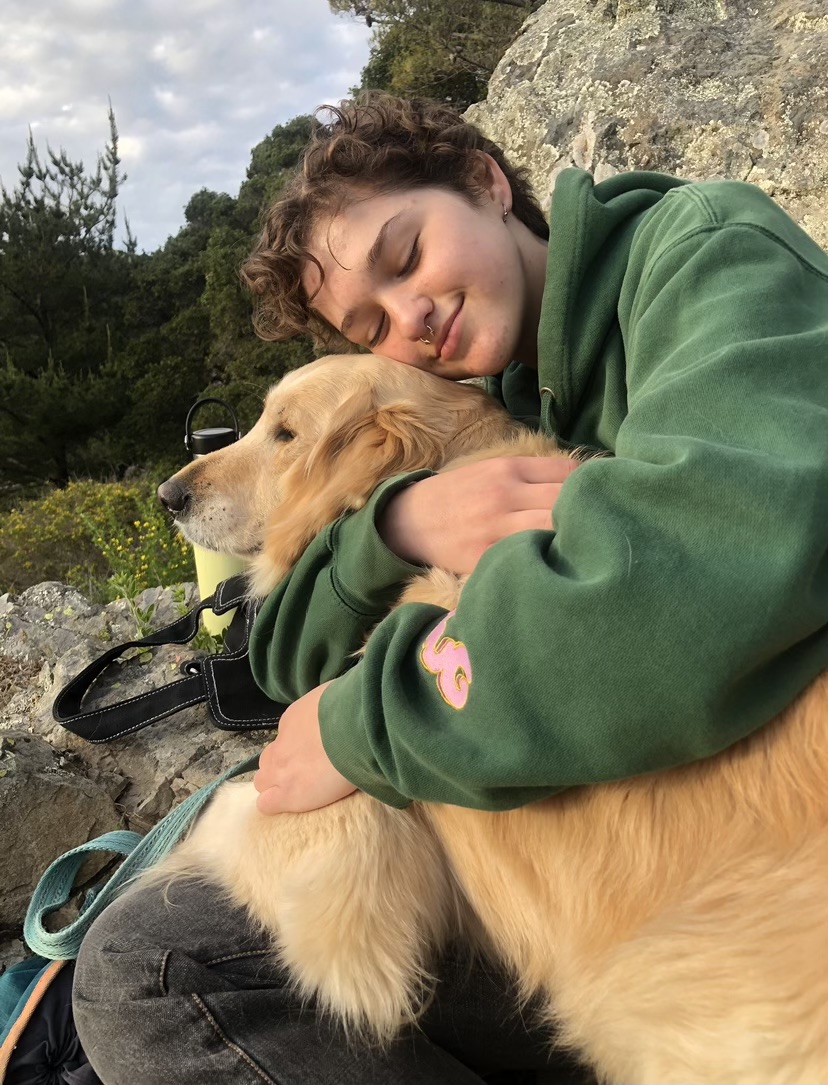 Robin Aughney
Hello! My name is Robin (he/they) and
I'm
a sophomore English major from Pacifica, California. I enjoy reading with my cat, drinking lethal quantities of coffee and tea, making art, and exploring forests with friends. If
you're
looking for someone to talk to about your writing,
I'd
be happy to. Hope to see you in the Writing Center soon!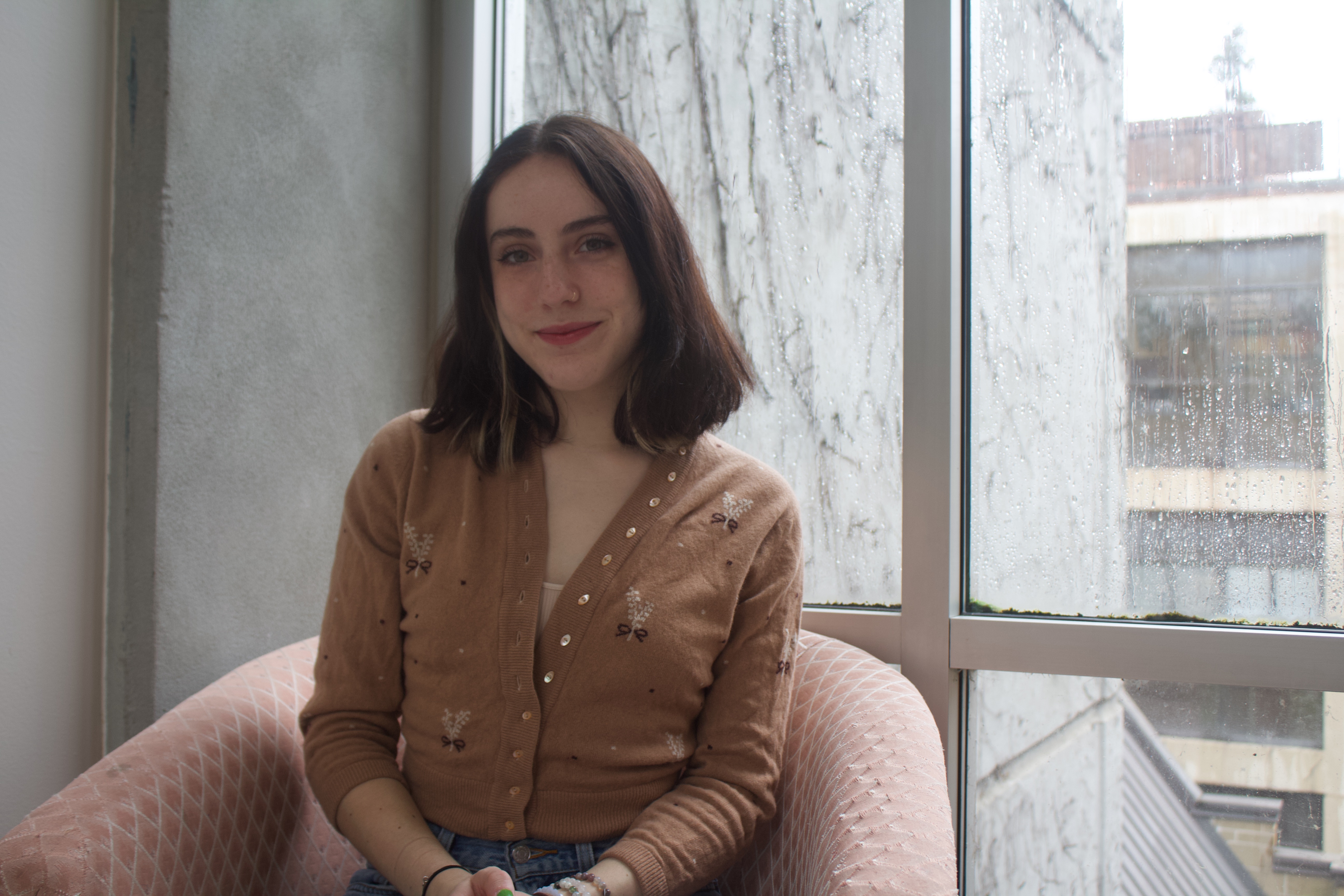 Kate Cuadrado
Hello! My name is Kate Cuadrado (she/her) and I am a senior English major from Thousand Oaks, California. I love (most) things classical literature (ask me about my love for Shakespeare) and write for our school paper The Beacon! Outside of reading and writing, my passions include running, baking, and spending time with my cat. I look forward to working with you in the Writing Center!  
Annika Maxwell
Hello everyone! My name is Annika Maxwell (she/her/hers), and I'm a Junior English major from San Diego, CA. My favorite things to do are cook, play Sims, and take excessively long naps. I love to work with people on their writing and get to know them, so I can't wait to see you at the Writing Center! 
Frances Cardenas
Hi!
my
name is Frances and I use She/They pronouns. I am a Sophomore Psychology and Sociology major with an emphasis in Criminology and a Fine Arts minor.
I'm
from Reno, Nevada (I love the Reno/Tahoe area). I love to read, I love baking/cooking, I love to make friendship bracelets, and I love music. I hope to be able to
assist
you with your writing.
Julianna Pedone
Hi,
I'm
Julianna Pedone (she/her)
.
I'm
a j
unior
p
olitical
s
cience
and g
lobal
a
ffairs
m
ajor with minors in English and
c
onstitutional
s
tudies
.
I'm
from
Gilroy, CA
.
I love to bake, go to the gym, watch Law and Order: SVU, go to the beach, and cook!
I
believe
that everyone
has something important to say -- something to add to discourse in the world.
And sometimes, you just need someone to bounce ideas off so that you can get your message out the way you want it.
That's
why I want to be a writing assistant. I want to be able to help people get their message heard so that they feel seen, and so they can be an important part of whatever discourse they want to comment on. 
Kimberly Cortez
Hey! My name is Kimberly Cortez (She/They), and I am a junior
s
ocial
w
ork major with a Spanish minor. I am originally from Orange County, California, but I consider Portland my home. Besides writing, I love to rock climb, hangout with friends and spend time with my cat
Skimble
.
I became a WA because I know what
it's
like to
be scared of
the writing process.
I hope that by meeting with me, you can feel empowered to write and to feel more comfortable tackling any writing assignment that comes your way. 
Siena Wheeler
Hi! My name is Siena (she/her), and I am Marketing major with Spanish and Global Business minors. I was born and raised in Aloha, Oregon. In my free time, I enjoy playing piano, hiking, and board games. As a writer assistant, I intend to be a resource that students can turn to for clarifying their ideas.
Ultimately, I
hope that I can help students feel more confident in their abilities as writers. 
Riley Martinez
Hello, everyone! My name is Riley (he/him) and I'm a junior English major. I'm originally from southern California, but I happily call Portland my second home. I'm interested in so many things — foreign languages, music, literature, forests, and not surprisingly, writing!  I'm indebted to those who've helped me improve my writing, professors and peers alike. Now, I want to pay that forward as a writing assistant — to empower students by helping them communicate and express their ideas on the page as best they can. I'm looking forward to collaborating with you on your writing! 
Faith Scheenstra
Hey y'all!
I'm
Faith
Scheenstra
(She/Her) and
I'm
a 
s
enior English and
s
econdary
e
ducation
m
ajor. Hailing from Forest Grove, my hobbies include communing with nature, reading supernatural or horrific nonfiction, and designing webcomics.
I'm
excited to be a WA 
in order to
strengthen my communication skills and be a resource for people to connect to on campus. I love hearing what others are passionate about and hope to help other writers put a voice to their thoughts!
Tiffany Marques Escobar
My name is

 
Tiffany
 (
she/her/
ella
).

 
I'm
 a j
unior

 
p
olitical

 
s
cience

 
and g
lobal
 Affairs major with minors in

 
w
riting
 and Spanish
.

 
I'm
 from

 
San Jose, CA
.

 
During my free time I like to read, watch lots of movies and TV shows (sometimes the same ones over and over), and take strolls to Starbucks for coffee.
As a WA, I want to help struggling students feel supported and develop confidence in their writing. This is a judge-free zone! 
Follow the Learning Commons
Every Pilot Needs a Co-Pilot