Award Winners for 2021-2022
Each student, staff and faculty member featured here exemplifies leadership and has significantly contributed towards the University's mission of teaching and learning, faith and formation, and service and leadership.  
Congratulations to all of the award winners!
Associated Students of the University of Portland (ASUP) Award Recipients
Event of the Year – Celebrating The Art of Drag with Gender & Sexuality Partnership (GSP)
Club of the Year – Students Against Sexual Assault (SASA)
Club Advisor of the Year – Dr. Erin Currie (SASA Advisor, GSP Co-Advisor, Visiting Assistant Professor - Department of Psychological Sciences) 
Campus Program Board (CPB) Member of the Year – Alberto Mujica 
Senator of the Year – Nicole Rooney 
Faculty Member of the Year – Dr. Anne Santiago (Associate Professor - Department of Political Science)
Staff Member of the Year – Dr. Jeromy Koffler (Director of Student Activities) 
Student Leader of the Year – Adeline Paguirigan
Division of Student Affairs Award Recipients
The Outstanding Contributor to Core Themes Award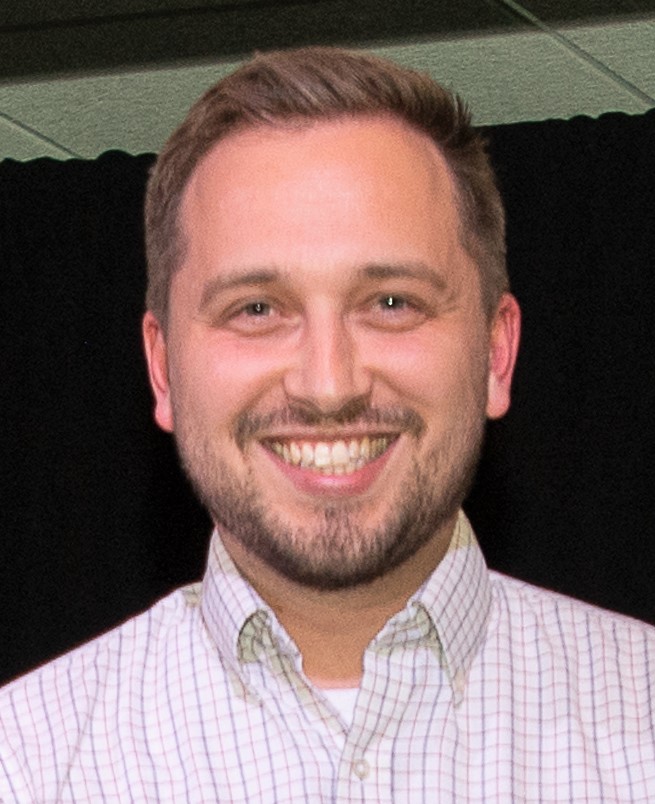 Ian Robins | Residence Life, Associate Director for Student Support
The 2022 Outstanding Contributor to Core Themes award recipient is Ian Robins, Associate Director for Student Support at the Residence Life.  Ian has served on the Bluff for over 5 years as a skilled student affairs professional and a wonderful colleague, going the extra mile to support students, colleagues, and campus partners.  He has served as an Assistant Hall Director and Hall Director in the Office of Residence Life, and also served as Interim Care Team Coordinator for the Division of Student Affairs.  Ian is also a direct supervisor to 3 of our Hall Directors, provides guidance and support to all Residence Life staff members in their roles as non-clinical case managers, continues to serve on the University's Care and BITA teams, and helps to coordinate many student leadership, development, and formation processes for the Office of Res Life. He brings positivity and energy to all that he does.
The Newcomer in Student Affairs Award
Tyler Wagner| Moreau Center for Service and Justice, Program Manager of the Immersion Program
Congratulations to Tyler for winning this year's Newcomer Award for the Division of Student Affairs!  Tyler is active across the Division and campus, serving on many committees from the Formation and Development Committee, Diversity and Inclusion Committee, the ASACCU Program sub-committee and he is the Japanese Student Association Advisor.  He also serves as a leadership coach and supports students and colleagues by attending and promoting so many events and forums.  Tyler is a lifelong learner and eagerly shares ideas and learnings with others.  He is a kind and supportive mentor to our students and models what it looks like to truly live out a commitment to anti-oppression. He is equally kind and supportive of his colleagues in the Student Affairs Division, always willing to lend a helping hand or listening ear.  Tyler's contributions, positivity, and excellence are appreciated and respected by all!
The Rev. John Van Wolvlear C.S.C. Award For Outstanding Involvement in Student Affairs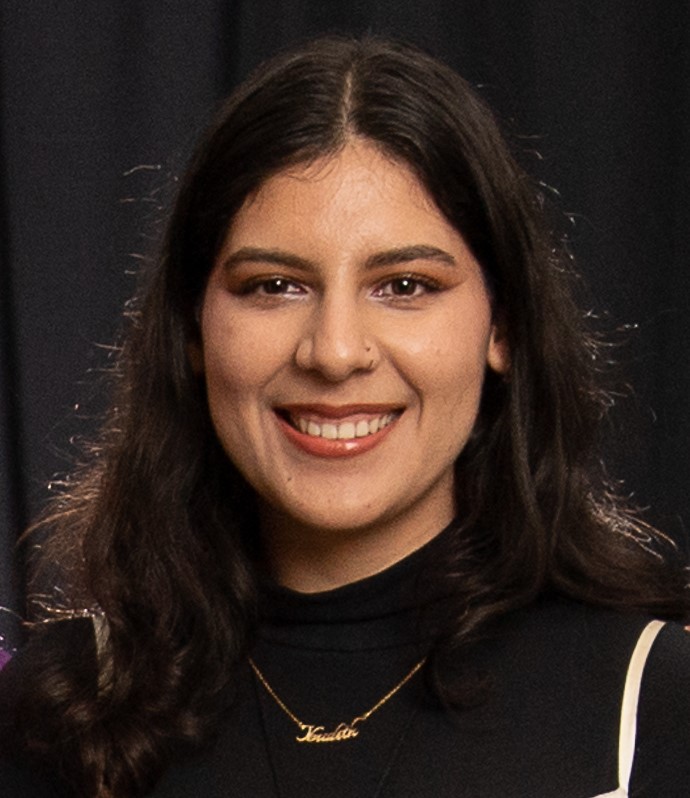 Yeudith Valdovinos | Major: Economics
The highest honor a student can received from the Division of Student Affairs is the Reverend John Van Wolvlear Award for Outstanding Involvement in Student Affairs.  It is presented annually to a student who exemplifies Father Van's cheerful, relentless exuberance and steadfast devotion to service.  
This year's recipient is Yeudith Valdovinos, who has impacted our campus life and the Portland neighborhood.  In their first year Yeudith joined the hand bell and chapel choir, jumped into Kenna Hall activities and then the Tanzania immersion, and there encouraged others to join in dancing in the rain.  Since then they were a Rural Immersion Coordinator, and when COVID impacted students' lives and brought new challenges and struggles, they quickly got involved in supporting the Intersectional Hope and Healing Fund, interviewing students and helping them access needed resources.  And in Campus Ministry, they facilitate meaningful conversations as a Leader for the OneBody Initiative. 
When we finally returned to campus last fall, Yeudith brought positive energy to their role as a Hospitality Coordinator for Plunge into Your Neighborhood and welcomed students back to the Bluff. A two-time recipient of the Oddo Scholarship, Yeudith's commitment to service, informed by faith has been constant. And as a First Gen student, they have been an informal peer mentor and role model for many, bringing genuine warmth and compassion to every interaction.  She possesses so many of the things that we, as a Holy Cross institution, want our students to possess.  Congratulations to Yeudith!
The Student Affairs Award for Outstanding Contributions to Diversity and Inclusion
Adeline Paguirigan | Major: Nursing
This year's winner is a champion for DEI since her earliest days on The Bluff, served as a Diversity Collaborator, is Co-founder and Leader of UP Migrant Seafarer/Pacific Coast Coalition for Seafarers Solidarity Action Group. In the School of Nursing, Co-founder and Leader of the Diversity, Equity, and Inclusion Student Subcommittee, Participated in research in BIPOC Students' Experiences with Social Justice Content in the Classroom and been a panelist for Programs "UPlifting AAPI" and a guest on "Piloting the Future of Nursing" podcast. She is a believer in amplifying minoritized nursing students, a welcoming leader, an organizer of a grassroots perspective. She is committed to cultural and advocacy work.  Congratulations Adeline.
The Br. Fulgence Dougherty C.S.C. Award
Rosie Sopharoth Ith | Major: Economics
This award winner came to UP as a She-Can Scholar and immediately made an impact in the community.  Her participation and leadership have benefited many departments, offices, and clubs at UP including The Moreau Center, The Shepard Academic Resource Center, International Student Services, International Club, just to name a few.   Her willingness and ability to collaborate with others and see projects through successfully exemplifies the spirit of Brother Fulgence.  Congratulations to this year's award winner, Rosie Sopharoth Ith.
The Outstanding Ambassador Award 
Sebastian Black |Major: Finance
The Outstanding Ambassador Award exemplifies a commitment and dedication to the service of others in this leadership role, inspiring others to serve.
This year's winner Sebastian Black - our Faith and Formation Ambassador in Villa Maria Hall has invested time, talents, and energies in growing in their own faith life and helping the students of their hall to do the same. They have leaned into spaces of conversation, of engagement, and of simply being present during this year as a Faith and Formation Ambassador. They have invested in the communities that they belong to and the people in those communities. They have grown in their ability to open up and share about those things most important to them, and by doing that they have modelled that behavior for their fellow residents - particularly on the All Hall Retreat in February.
The Outstanding Community Assistant Award
Kalea Pilkenton | Major: Nursing
The Community Assistant Award is for a student who exemplifies in their role an ability to create a friendly, welcoming, and inclusive community in their hall.
This year's winner has been a dedicated CA. One of their greatest gifts is their foresight, not just doing what is asked of them in the role but looking for other ways to help support and improve the community. They helped write Valentine's for the entire hall and collaborate with RAs and other CAs to host hall events. They actively participate in and foster community, both at the front desk and around the hall.
This year this Community Assistant has engaged the community with fun event ideas, designed new hall Swag, and warmly decorated the lobby space. They have gone above and beyond, helping out residents wherever able. During a recent facilities-related incident, they jumped in and helped contain the crisis, and then communicated to residents and staff to keep the community safe.
This year's award winner, our CA from Shipstad Hall - Kalea Pilkenton.
The Outstanding Hall Council Executive Award
Trevor Grant | Major: Mechanical Engineering
This is awarded to a Hall Council Executive who was exemplary in their role and worked hard to foster connection community in their hall through programs and events.
This year's winner pulled off the largest event headed by a Hall Council: the XXX Auction. With 300 people in attendance, they engaged the entire UP community for a night of fun and fundraised $4000 for a Parish in Tanzania. However, and more importantly, they were the backbone in the day-to-day work of their Hall Council. They constantly guided the underclassmen in the ways we did things to make our community stronger. No one else is more deserving.
This year's award winner, from Villa Maria Hall's Council - Trevor Grant.
The Holy Cross Award for Residential Mission
Taylor Rayray | Major: Biology
The Holy Cross Award for Residential Mission honors someone of the Residence Life Team who exceeded expectations, is considered a role model by fellow staff and residents through a ministry of presence, and above all else, embodies our Holy Cross spirit of residentiality.
This year's winner is Taylor Rayray, our RA in Shipstad Hall.  Taylor has been involved in so much, from their early years as an active resident participant in hall events, to a Faith & Formation Ambassador, and now as a highly respected and hardworking RA. They have done so much in other areas of campus as well, particularly in Campus Ministry, where they have attended and helped lead retreats, been an altar server at Mass, and always generous with their time and talents. They are cheerful, exuberant, have tons of energy, and are entirely devoted to their hall community and the campus.
The Residence Life Pilot Award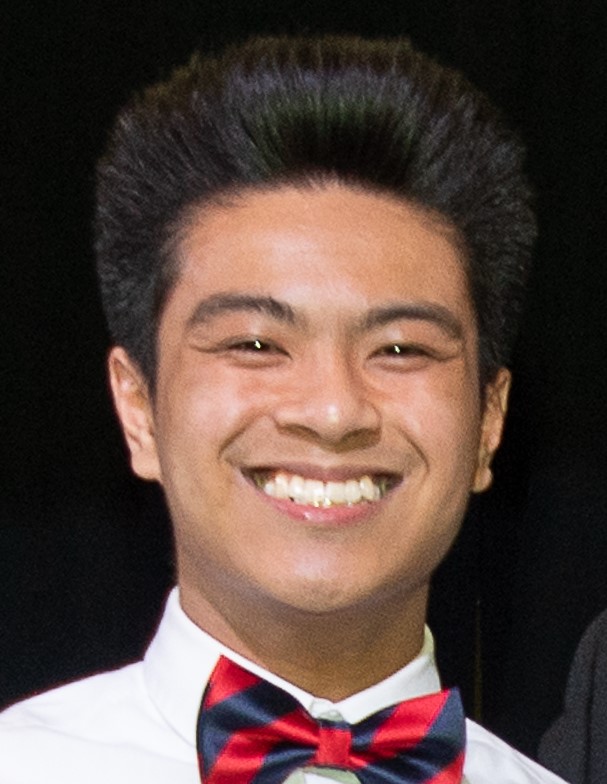 Ricky Bui |Major: Biology
The annual Pilot Award in Residence life is given to a first-year Resident Assistant who has demonstrated great spirit and outstanding service to their residents.  
This year's award winner has been described as, "NO ONE is as energetic, good natured, friendly, kind, and ALWAYS a smiling face."  "They have been a rock-solid in a difficult year. Their demeanor makes people feel welcomed and cared for, and their energy calls for all of us to be better."  "They epitomize RA role: calm and positive, bring people together, walk up and engage and get to know others."  "They truly embody a Holy Cross mission-based presence for the formation of Pilots that walk our Halls on the bluff."
This year's winner of the Residence Life Pilot Award, from Schoenfeldt Hall, RA Ricky Bui.
The Residence Life Award for Meritorious Service
Kaylee DeLoye | Major: Marketing
The Residence Life Award for Meritorious Service is given to a resident assistant whose outstanding service to residents, staff, and the Office of Residence Life over a period of more than one year. 
This year's winner has: "Made this challenging year easier and remained a guiding force throughout the year, someone that residents can truly depend on."  "They have exhibited interdependence, fidelity, and hope within the community."  "This person will greatly be missed for their presence; it has been grounding, affirming, and warm." "This person is the hardest worker and the first to say yes. They never shy away from a challenge and are constantly looking to improve their floor and community. They go above and beyond in the RA role and in other departments. They are a prime example of what it means to be a Pilot."  Congratulations to Kaylee DeLoye!
The Rev. John B. Delaunay, C.S.C. Peer Health Advocacy Award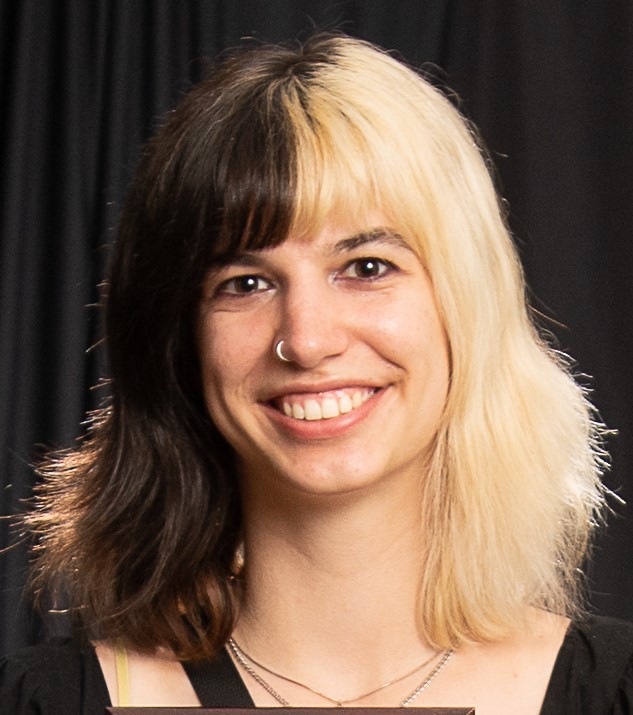 Kaylee Menefee | Major: Marketing
This year's winner tirelessly advocated for increased access to mental health support. She identified TogetherAll as a platform for peer-to-peer support that could be beneficial to the UP community, newly brought to campus. She also assisted students navigate to off-campus mental health services. Those who know this student admire her ability to listen and hold space for underrepresented and underserved populations on campus. For students struggling with mental health, she reassured them that they are not alone. She's described as an effective leader who cares for others while maintaining boundaries and caring for themselves. As the president of Active Minds, she has increased awareness of resources to nurture and manage their mental health.  Congratulations to Kaylee!
The Community Care Award
Katie Moreland | Major: Marketing
In January, when a student fell four stories and was critically injured, this award recipient was one of the first on scene of the tragic incident. Remaining calm and clear-thinking, she immediately called Campus Safety.  Focused on the incident, our recipient tracked down senior hall staff for additional help. Because of her rapid, composed actions, the student who fell received medical attention swiftly, most likely saving her life. Mature and generous, she continues to provide significant care and support for her Hall community.  Her willingness to get involved, to act promptly and communicate well are highly commendable.  For her action and commitment to your Fields Hall community, we are proud to give this award to Katie Moreland.
The Rev. Fred Barr C.S.C. Campus Ministry Leadership Award
Emily Melcher | Major: Accounting
The Rev. Fred Barr, C.S.C. Campus Ministry Leadership Award reflects Fr. Barr's caring and gentle pastoral presence on our campus.  He radiated God's love to others. 
Our award winner, Emily Melcher has engaged in the life of faith at UP since day one, as something foundational to how she moves through this life. She bears witness to life, especially the most vulnerable in our world; the unborn, the elderly, and all those lost and discounted by society.  Committed to worship and prayer, sharing her gifts as a lector, on retreats, her sense of leadership is centered on care and concern for others.  She interrogates her faith to come to know more fully her faith.
The Brian Doyle Student Media Award
Austin De Dios | Major: Biology
This year's award winner is a thoughtful interviewer, talented writer, capturing the right stories in a compelling manner.  A kind, patient, empathetic manager, he works to ensure all feel supported and heard.  An excellent leader who exudes professionalism means he excels in his role.  Caring deeply about journalism and standing by the truth and professional ethics of free, his discussion can face scrutiny.  He leads by bringing to life The Beacon's mission to deliver important and accurate information to the campus community.  He added a Diversity, Equity, and Inclusion section to The Beacon, giving space and dignity to diverse voices, allowing for their stories to be known now and for future generations.  Congratulations to Austin!
The Kate Johnson Outstanding Service Award
Meghan Potter | Major: Political Science
This year's recipient connected through the Moreau Center inaugural North Portland Civil Rights immersions during their first fall break.  Demonstrating a keen ability to listen intentionally, ask insightful questions, and share vulnerably from the beginning at UP, they have stepped into ever challenging leadership roles and deepened their understanding of systemic injustice. Key for this person has been their work as a co-coordinator for Plunge into your Neighborhood in fall 2020., adapting to remote learning two weeks before the event, quickly and successfully developing a virtual experience, creating videos, interactive games, and other activities.  A Campus Volunteer Coordinator for Roosevelt High School Sun Program for 3 years allowed for meaningful connections with students.  And when we did not have an office manager, they stepped up.
We are so pleased to honor Meghan Potter as this year's recipient of the Kate Johnson Award for Outstanding volunteer service.