Pilot Student Athletes Excel in the Classroom
Athletics
October 1, 2016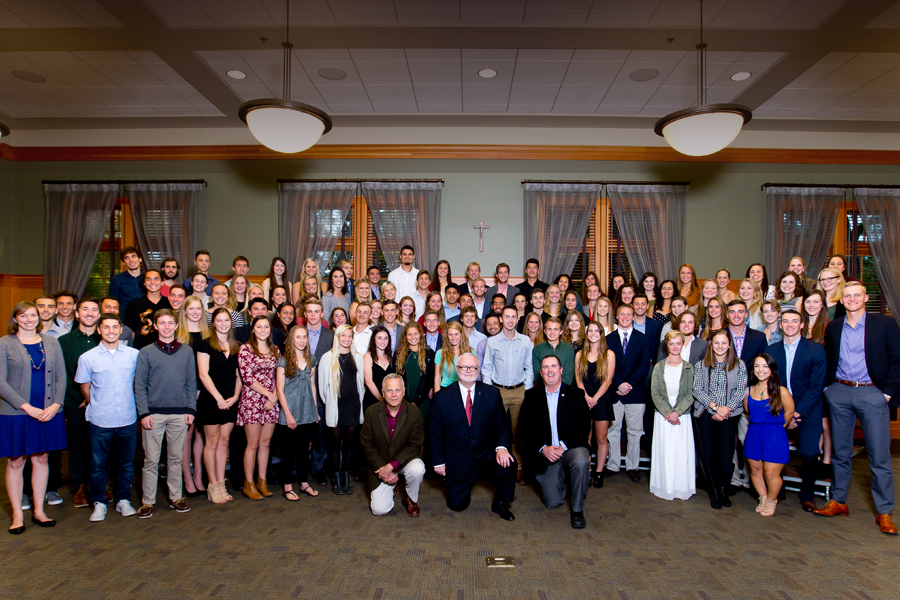 The University of Portland strives to identify and recruit true student-athletes, and to help them to continue to develop while on campus. The 2016-17 academic year continues to demonstrate the success of this mission.
In addition to a fall sports season highlighted with West Coast Conference Championships, NCAA appearances, and three WCC Coach of the Year honorees, UP's student-athletes also excelled in the classroom. During the fall semester, 104 student-athletes, nearly 39 percent of all Pilot athletes, earned Dean's List recognition, with representation from every team.
Of the University's 268 student-athletes, 189, or just over 70 percent, earned a cumulative GPA of 3.0 or higher during the fall semester. Overall, student-athletes as a population earned a 3.284 GPA during the 2016 fall semester, with 16 student-athletes earning a perfect 4.0 GPA. Eight UP student-athletes, with representation in each of the fall sports, were selected to the WCC All-Academic team. The honorees include: men's cross country teammates Timo Goehler '16 and Joshua Bland '18; women's cross country runners Lauren LaRocco '18, Parkes Kendrick '17, and Anne Luijten '16; women's soccer player Ellie Boon '17; volleyball player Lauren Naatz '19; and from men's soccer, Conor Johnston '17. Additionally, 16 UP student athletes made WCC All-Academic Honorable Mention. Especially noteworthy, the women's cross country team posted a remarkable 3.72 team GPA this fall.