Fr. Ronald Wasowski, C.S.C., beloved member of the University of Portland community since 1998, passes away on December 5 (story updated with Funeral Mass information)
Environmental Studies
December 9, 2016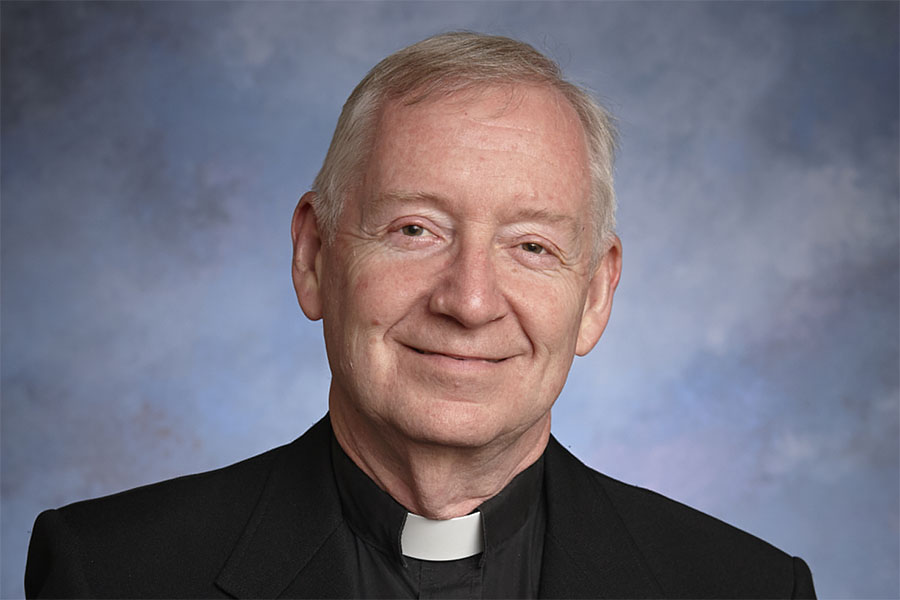 The University of Portland lost a dear friend and colleague when Fr. Ronald Wasowski, C.S.C. passed away unexpectedly of an apparent heart attack or stroke on Monday evening, December 5. The Funeral Mass for Fr. Wasowski will be live streamed from this page on Monday, Dec. 12 at 9:30 a.m. EST. Fr. E. William Beauchamp, C.S.C., will preside and Fr. Charles B. Gordon, C.S.C., will be the homilist.
Fr. Wasowski was a member of the Congregation of Holy Cross and served as Associate Professor of Environmental Science at the University of Portland since 1998. He also served as a pastoral resident in Mehling Hall from 2001 to 2005.  
Born and raised in South Bend, Indiana, just a few miles from the Notre Dame campus, Fr. Wasowski was baptized and attended grade school at St. Casimir Parish and attended St. Joseph High School, both Holy Cross schools. When he became interested in pursuing a vocation in the priesthood, as well as in both teaching and parish ministries, he was drawn naturally to the Congregation of Holy Cross and their mission of educating the hearts and minds of students.
He entered the Holy Cross seminary program at Notre Dame in the fall of 1964. He pursued physics and obtained his B.S. in 1970 and a master's degree in pastoral theology in 1973, the year he was ordained.
He served in a South Bend parish for one year and at Bourgade Catholic High School in Phoenix for another year before heading to UCLA from 1976 to 1983 to complete both an M.S. and a Ph.D. in physical geography. He then went on to teach at Notre Dame from 1983 to 1991, and later at King's College, a Holy Cross institution in Wilkes-Barre, Pennsylvania.
He arrived at the University of Portland in 1998 to teach science courses and upper division environmental science courses. During the summers, Fr. Wasowski assisted at parishes, most notably at El Cristo Rey Catholic Chapel in Grand Canyon National Park.
Fr. Wasowski loved hiking and photography, often combining both in his photo studies of Mt. Saint Helens and other locations. In addition to his expertise in environmental geosciences, he was also an expert on aerial and satellite images and the scientific uses of Unmanned Aerial Systems (UAS), also known as Remotely Piloted Aircraft (RPA) or drones.