Late editor and author Brian J. Doyle honored with 2017 Spirit of Holy Cross Award
September 15, 2017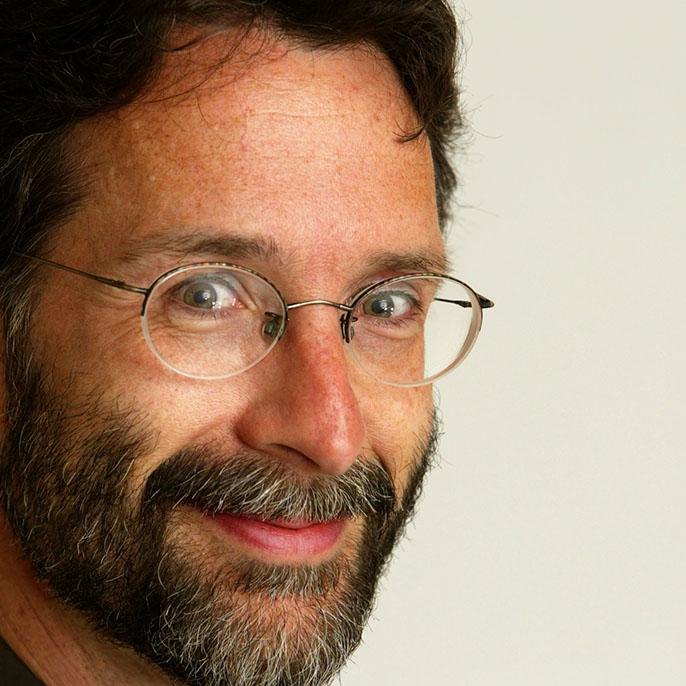 (Portland, OR) - Brian J. Doyle, the late author and long-time editor of the University of Portland's Portland magazine, has posthumously received a 2017 Spirit of Holy Cross Award, given annually to lay collaborators of the Congregation of Holy Cross, United States Province of Priests and Brothers.
The Spirit of Holy Cross Award recognizes lay collaborators who devotedly work to "make God known, loved, and served" a reality at the Congregation's education, parish and mission apostolates.
"In how he lived and what he wrote, Brian Doyle recognized that the complexities and even sufferings in each human story are occasions for God's grace, hope, and joy," said Fr. Charles McCoy, C.S.C., the local superior for the Holy Cross community at the University of Portland. "By this testimony in life and words, Brian shared the good news at the heart of Christianity and embodied the very motto of the Congregation of Holy Cross."
"Catholicism was always central to Brian's life and work," said Rev. Mark L. Poorman, C.S.C., president of the University of Portland. "He exemplified the mission of Holy Cross through his faith, his humanity, and his commitment to young people. Brian saw the story and the potential in every student he met."
The Holy Cross community at University of Portland will formally honor Brian Doyle at a Mass and a dinner in January 2018 as part of the Feast of Blessed Basil Moreau (Father Moreau died on January 20, 1873 in Le Mans, France).
About Brian Doyle
Brian Doyle, the editor of the University of Portland's acclaimed magazine for over 25 years, passed away on May 27, 2017 from complications related to a brain tumor.
Born in New York City in 1956 to James A. Doyle, a journalist, and Ethel Clancey Doyle, a teacher, Doyle grew up in a large Irish Catholic family in a home peppered with Irish Gaelic. Jim Doyle was head of the Catholic Press Association for thirty years, and Brian's writings, like his father's, reflect his deep Catholic faith.
After earning a degree in English from the University of Notre Dame in 1978, he went on to become the assistant editor at U.S. Catholic magazine and, later, a senior writer for Boston College magazine. In 1991, John Soisson hired him as editor of the University's Portland magazine.
Called "the best spiritual magazine in the country" by author Annie Dillard, Portland magazine, under Brian Doyle as editor, has consistently been ranked among the best university magazines in the country, winning several CASE Gold awards and, in 2005, won Newsweek's Sibley Award as the top university magazine in America. 
Doyle also authored many books of fiction, essays, and poems, including his novels Mink River, The Plover, Chicago, and Martin Marten, for which he won a 2016 Oregon Book Award for Young Adult Literature. His most recent novel, The Adventures of John Carson in Several Quarters of the World: A Novel of Robert Louis Stevenson, was published in March 2017.
He was a regular contributor to several Catholic publications and sites, including Daily Guideposts, U.S. Catholic Magazine, America: The Jesuit Review, The Catholic Sentinel, Christian Century, St. Anthony Messenger, National Catholic Reporter, First Things, Give Us This Day and others.
He also made the final selections and introductions to the volumes of The Best Catholic Writing of the Year from 2004 to 2007.
Doyle's essays have appeared in The Atlantic Monthly, Harper's, Orion, The American Scholar, The Sun Magazine, and The New York Times, and have been reprinted in the annual anthologies from Best American Essays, Best American Science & Nature Writing, and Best American Spiritual Writing.
Other honors include the Catholic Book Award, three Pushcart Prizes, the Award in Literature from the American Academy of Arts and Letters (previous recipients include Saul Bellow, Kurt Vonnegut, and Flannery O'Connor), the Christopher Medal, The University of Notre Dame's Griffin Award in literature, the John Burroughs Award for Nature Essays, and, most recently, the 2017 John Burroughs Medal for Distinguished Nature Writing for his novel Martin Marten, only the second work of fiction to be awarded the Medal in its 90-year history.
Spirit of Holy Cross Award Recipients
In addition to Doyle, the 2017 award recipients include Nancy Conroy (Holy Cross House), Paul Fujawa (St. Casimir Parish, South Bend, Ind.), James Kramer (United State Province), Pedro Pablo Miranda (St. George's College), Mary Nucciarone (University of Notre Dame), Benito Salazar (St. Adalbert Parish, South Bend, Ind.), and Lucyann Skvarla (King's College).
The honorees will be recognized in their local communities by the Holy Cross ministry for which they work during the month of January as part of the celebrations of Blessed Fr. Moreau's life. Each honoree will receive a proclamation of gratitude signed by Provincial Superior Fr. Thomas O' Hara on behalf of the entire U.S. Province.