Welcome to Campus Ministry!
Campus Ministry at the University of Portland provides opportunities for all members of the community to grow in awareness of God's presence and God's invitation to communion. For Christians this includes growing in the capacity to know, believe and live out the Good News of Jesus Christ. This flows from our grounding in the Catholic tradition inspired by the charism and spirituality of the Congregation of Holy Cross.
Need prayer? Visit our Prayer Request Page!
Campus Ministry Highlights
Connect with a Living Stone Small Group!
Looking for a space to share your experiences and explore your big questions? Consider joining a Living Stone faith-sharing community. These student-led small groups offer space for reflection, discussion, and fellowship. It's not too late to join!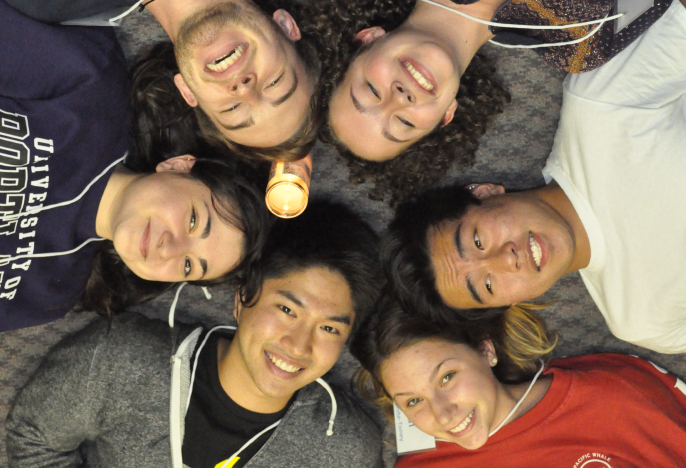 Join a Fall Bible Study
Our Fall 2018 Bible Studies are up and running! We have a number of different groups meeting on campus throughout the week. No prior experience with Bible Study is required to participate. See the link below to learn more about these opportunities to engage with Scripture and find faith community.