Welcome to Campus Ministry!
Campus Ministry anchors the life of the University of Portland community in the knowledge of God's presence. Our concern for the dignity of every human being as God's cherished child directs us to assist all members of the University community to discover the deepest longing in their lives. Formed in the tradition of the Congregation of Holy Cross, we share in the University's central goal of educating the heart and mind. Rooted in the Roman Catholic tradition, we respect and seek to nurture the faith development of Catholics, other Christians and all who seek God with a sincere heart. 
Need prayer? Visit our Prayer Request Page!
Campus Ministry Highlights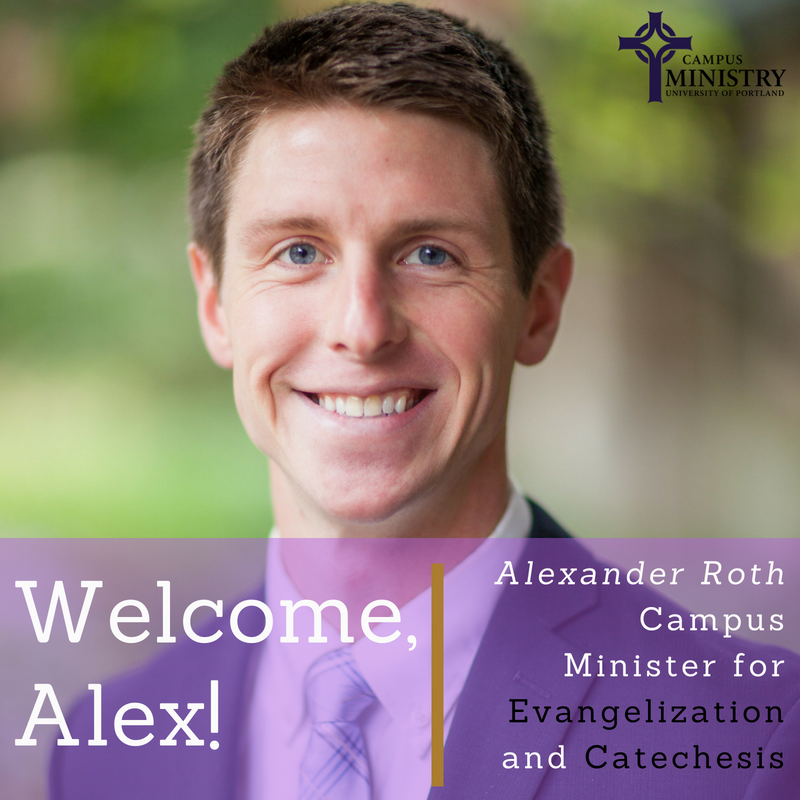 Welcoming our newest Campus Minister
Campus Ministry welcomes our second new Campus Minister in this month: Alex Roth! Alex is Campus Minister for Evangelization & Catechesis. He will take responsibility for Sacramental Preparation, the Servant Leadership Team, men's spirituality, and much more! Stop by St. Mary's to meet him!
Summer Liturgy Schedule
During the Summer Months, the UP community celebrates Sunday Mass on 10:30 a.m. in the Chapel of Christ the Teacher. Daily Mass is celebrated M-F at 12:05 p.m. Summer student hall Mass is at 6:00 p.m. in Lund Family Hall, followed by pizza dinner. 
Sacrament of Reconciliation
During the Summer, the Sacrament of Reconciliation is available from 12:30 - 1:00 p.m. in the Chapel of Christ the Teacher. To make an appointment for another time, please email ministry@up.edu.