Welcome to Campus Ministry!
Campus Ministry anchors the life of the University of Portland community in the knowledge of God's presence. Our concern for the dignity of every human being as God's cherished child directs us to assist all members of the University community to discover the deepest longing in their lives. Formed in the tradition of the Congregation of Holy Cross, we share in the University's central goal of educating the heart and mind. Rooted in the Roman Catholic tradition, we respect and seek to nurture the faith development of Catholics, other Christians and all who seek God with a sincere heart. 
Campus Ministry Highlights
Fall Break Liturgy Schedule
Mass in the Chapel of Christ the Teacher will be limited for Fall Break. On Oct. 15th, only 10:30 a.m. Mass will be celebrated on Campus. Daily 12:05 p.m. Mass will continue as usual, along with Friday Reconciliation at 12:30 p.m. There will be no Tuesday evening Adoration of the Blessed Sacrament or Reconciliation on Oct. 16th. Our regular Sunday Mass scheduled will resume on Oct. 22nd with 10:30 a.m., 4:30 p.m., and 9:00 p.m. Masses.
Chapel Music Ensemble
If you love to sing or play music of any kind, the Chapel Music Ensemble is a great way to make a joyful noise! All musical experience levels and instruments are needed! Just visit our Chapel Choir page to learn more!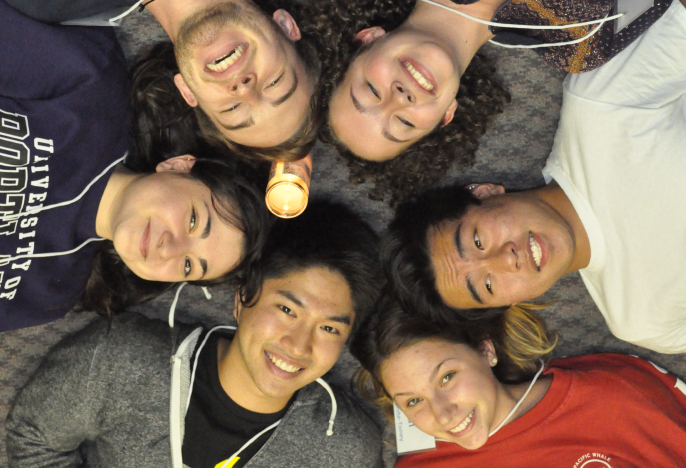 Faith Sharing Communities
One of the best way to find belonging, explore the big questions, and experience spiritual growth is to participate in one of our many faith sharing communities! These include women's groups, men's groups, co-ed small groups, Bible studies and much more! Many groups are taking sign ups right now! Click below to learn about all we have to offer.