Pilgrimages Around the World
After returning from the Camino, I began to walk everyday as a way to reflect on myself and connect with God.
— Kimmy Kavanaugh, Class of 2016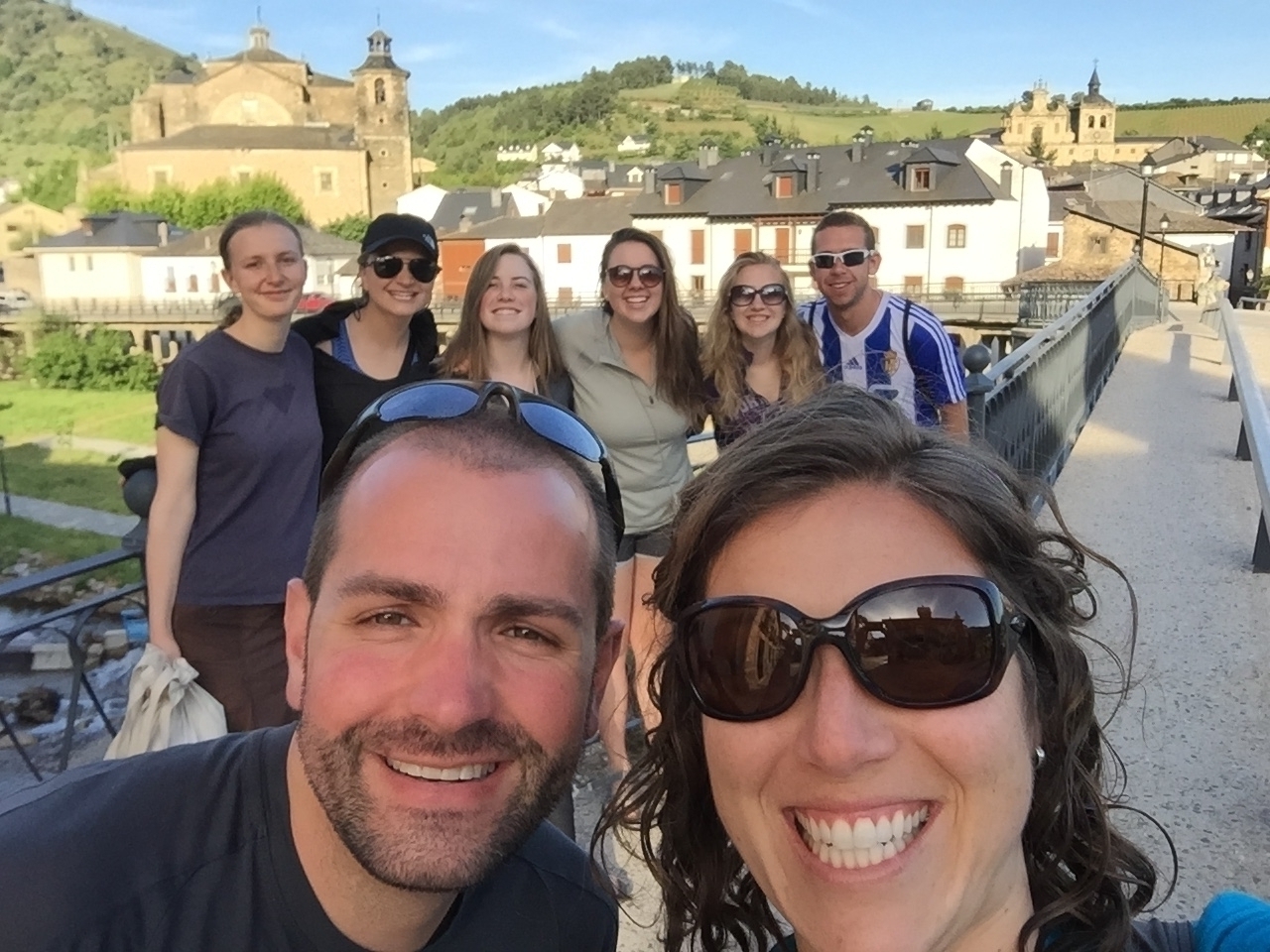 This year's pilgrimage will take place in El Salvador from May 6-13, 2019. 
Applications for the 2019 pilgrimage are now closed.
If you'd like to learn about future pilgrimages, be in touch with Alex Roth at rotha@up.edu.
We live in a world that is full of input. We are plugged in, yet we long for space and depth. Pilgrimages invite us to leave technology behind and take the sacred time to go within ourselves. The outward journey, walking a sometimes-difficult physical path, leads to an inward journey. This most important journey offers us the opportunity to discover what (or who) we ultimately seek in so many other places: God.
Campus Ministry invites students on this journey in a particular way through pilgrimage experiences. Entering into a journey that has already begun in their hearts and souls, they spend intentional time preparing for and taking a particular journey in order to open themselves more fully to the gentle movement of the Spirit. Pilgrimage does not expect specific results or profound insights — rather, it is about awareness of and engagement with the larger journey of becoming one's best self, the fullness of the person God has created. The pilgrimage, then, does not end but continues beyond the return home.
Recent Pilgrimage Sites:
- Camino de Santiago, Spain - May 2018
- Moloka'i, Hawai'i - May 2017
- World Youth Day, Krakow Poland – July 2016
- Good Friday Pilgrimage to the Door of Mercy at Saint Mary's Cathedral in Portland, OR – March 2016
- Camino de Santiago de Compostela – May 2015
For more information or to hear about future pilgrimages, contact Alex Roth at rotha@up.edu or 503.943.7863.