Leaven: Incoming Freshmen Retreat
During Leaven, I became comfortable and grew to love the new place I would call home, and I discovered all the ways I could be involved on campus while living out my faith.
- Kayla Garchar, Class of 2019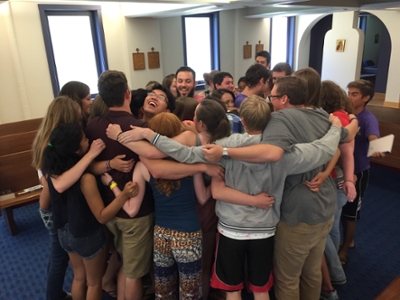 Leaven 2018 is July 23-26!
Registration for Leaven will open on May 14th.
If you would like to receive a reminder email when registration opens, please visit this link!
The Leaven experience gives each freshman a preview of life at the University of Portland through
Staying in a residence hall
Experiencing the variety of programs offered through Campus Ministry during the academic year
Exploring downtown Portland
Engaging in service
Praying together with student leaders and future classmates
Meeting student leaders active in Campus Ministry
Sharing the experience with 25 classmates interested in growing in faith
Please contact Annie Boyle at boylea@up.edu or 503.943.7889 with any questions.