General Advising
The University of Portland offers a number of supports for advice on academic schedules and future planning. All students are assigned a faculty advisor to help make decisions about their specific area of study and course selection within their major. The Shepard Academic Resource Center knows your academic decisions sometimes come with different twists and turns that require additional consultation. Whether you want help getting started with the advising process, start to question your major, wonder if you can double or triple major, wish to incorporate study abroad, want to discuss your transition into college, or have any other questions, make an appointment with one of our staff in Buckley Center 101.
First Year Advising Support
First Year Advising Support
Students in their first year experience a significant amount of transition in a number of areas both in and out of the classroom. The Shepard Academic Resource Center has advisors available to help new students navigate through these times. Whether it's learning how to communicate with your faculty or making decisions about your area of study, our staff are here to get you moving in the right direction.
Advising Information for Students and Faculty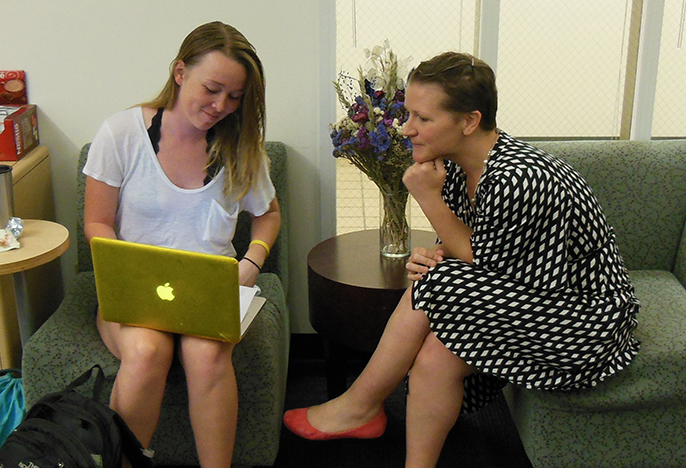 Explore the numerous online resources available that help students and faculty make the most of the academic advising experience.